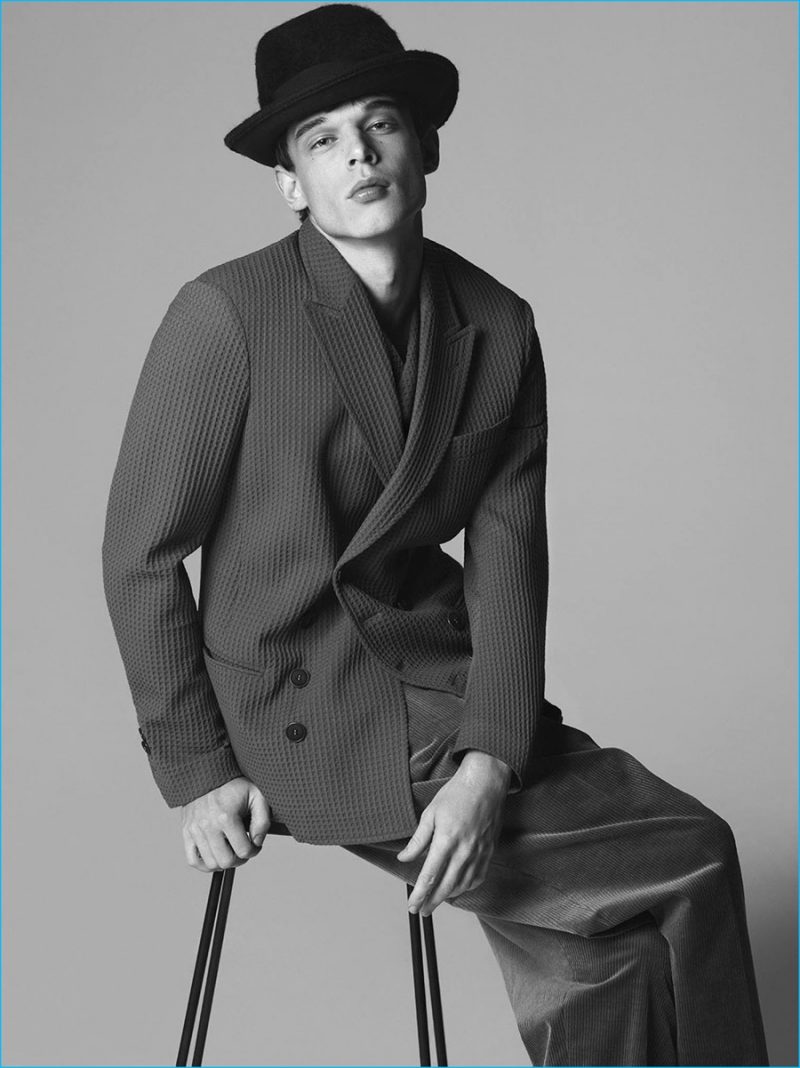 Giorgio Armani collaborates with photography duo Mert & Marcus for its fall-winter 2016 campaign. Unveiling a preview for the season, model André Bona is front and center for the advertisement's first new image. Captured in a black & white picture, André sits for a classic portrait, donning relaxed tailoring.
Related: Giorgio Armani Goes the Way of the Beat Generation for Fall
An elegant image, André is pictured in corduroy trousers and a textured double-breasted jacket. Showcasing more looks from Giorgio Armani's fall-winter 2016 collection, models Arthur Gosse and Xavier Serrano are front and center for a glimpse at the label's upcoming catalogue.
Preview: Giorgio Armani Fall/Winter 2016 Catalogue