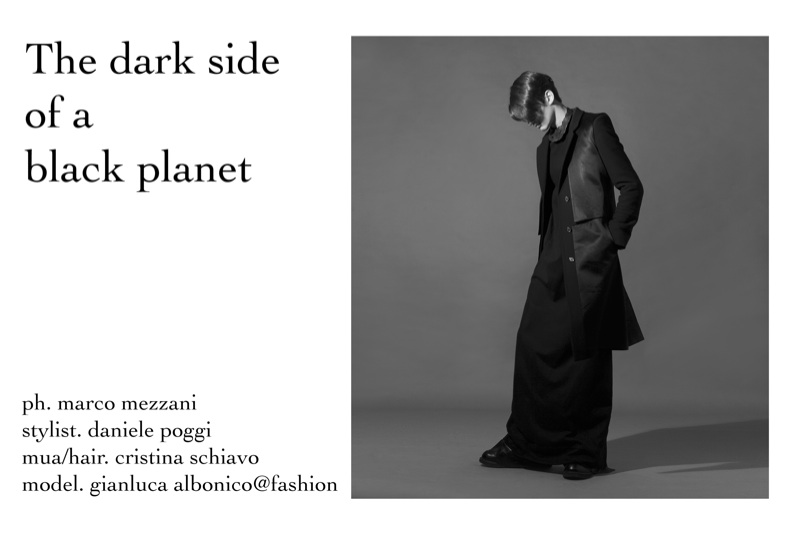 The Dark Side of a Black Planet–Fashion Milano model Gianluca Albonico is enlisted for a dark story by photographer Marco Mezzani. Hitting the studio for a look at dramatic fashions from the likes of Ann Demeulemeester and Rick Owens, Gianluca brings his A game, donning strong looks styled by Daniele Poggi. / Grooming by Cristina Schiavo.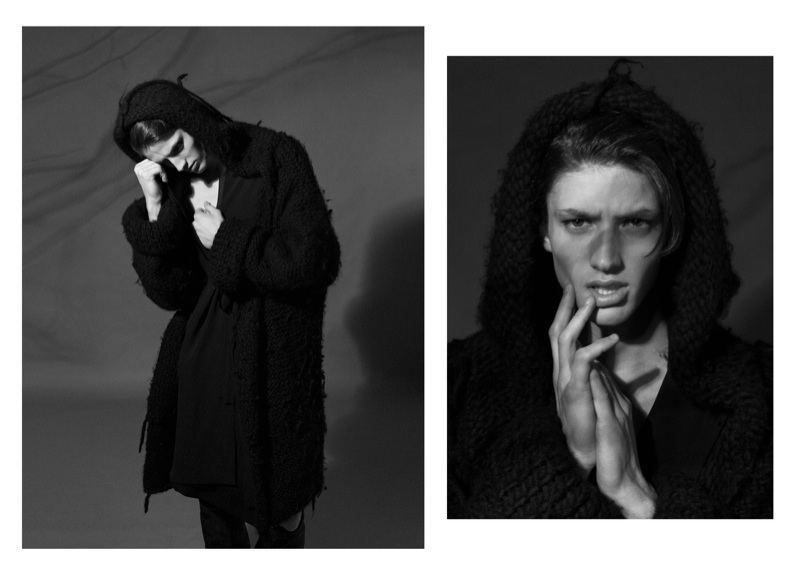 Gianluca wears skirt
Ann Demeulemeester
, dust coat with waistband,
boots
and hooded maxi cardigan
Rick Owens
.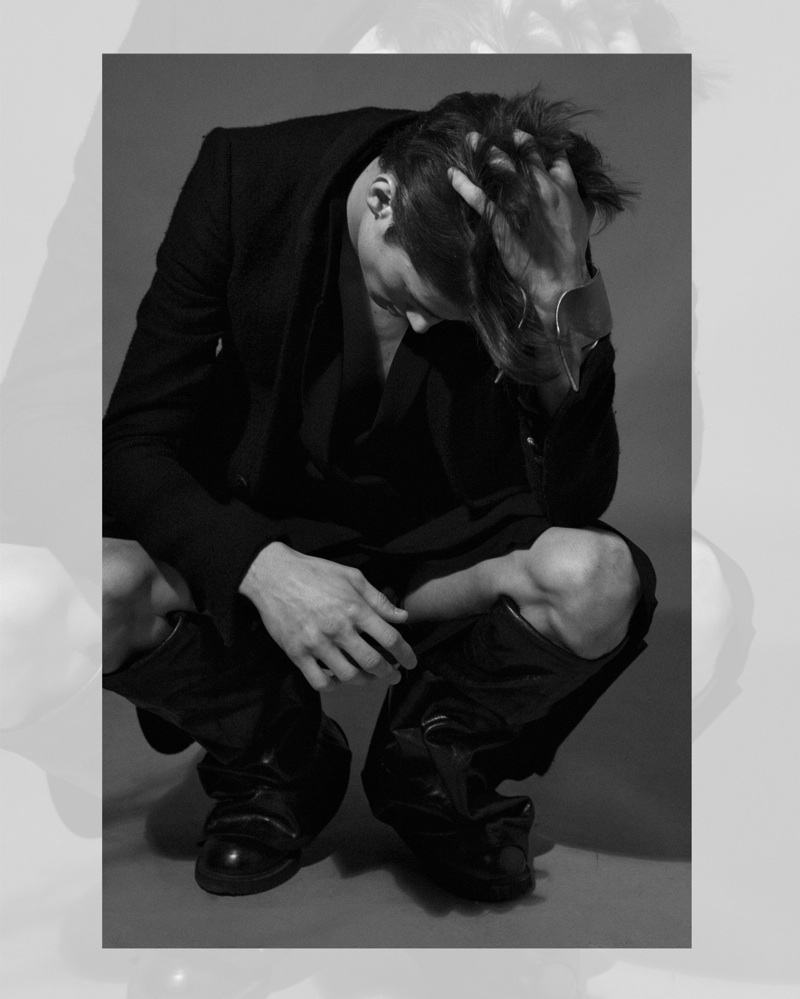 Gianluca wears sleeveless double-breasted trench coat
Jil Sander
, coat, bracelet and boots
Rick Owens
.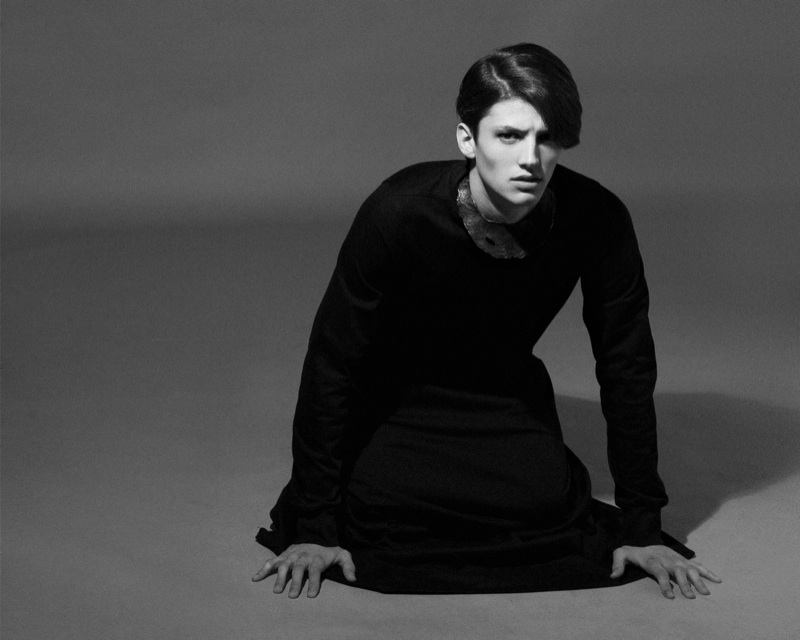 Gianluca wears shirt Ann Demeulemeester and boots Rick Owens.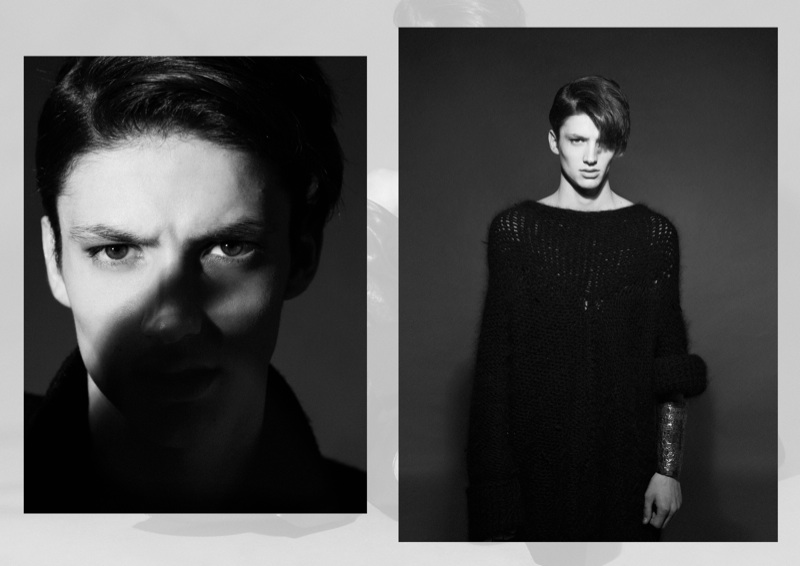 Gianluca wears backless maxi oversized sweater
Rick Owens
trousers
Yves
Saint Laurent
and metal bracelet
Damir Doma
.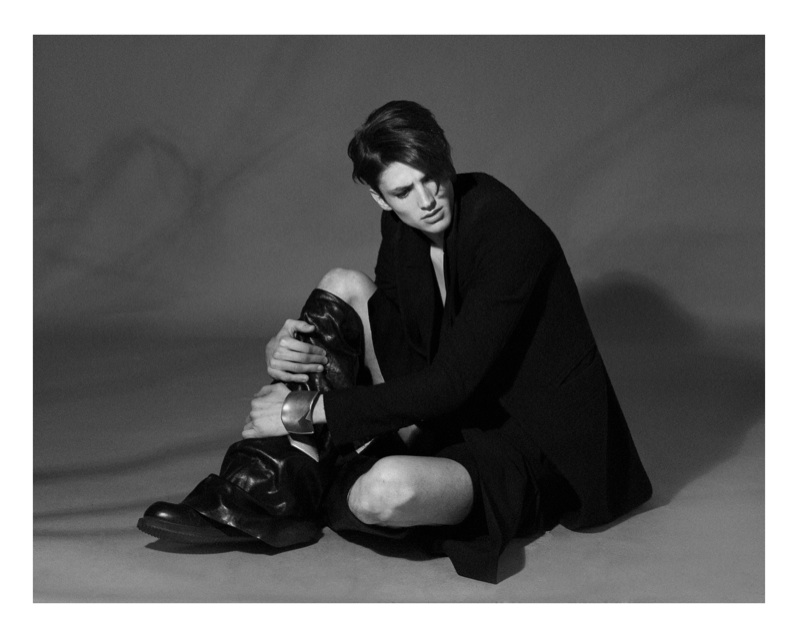 Gianluca wears coat
Maison Martin Margiela
, boots and black tunic
Rick Owens
. /
Title Image
Gianluca wears all clothes and
accessories
Rick Owens
.