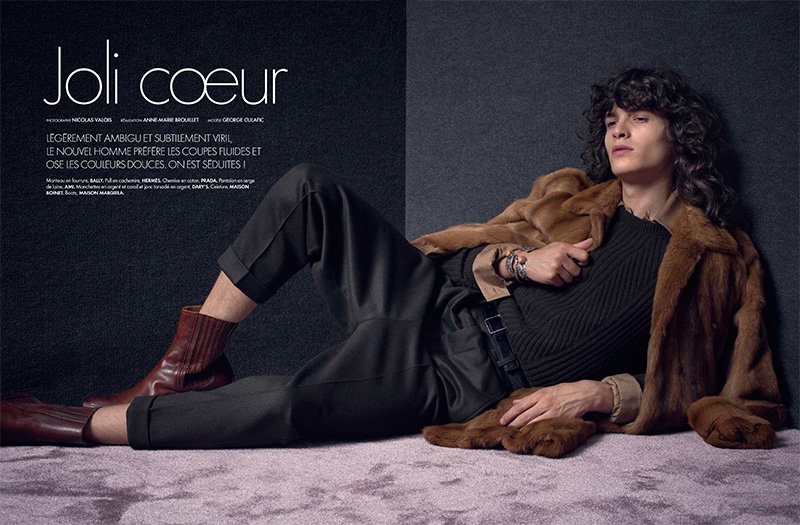 George Culafic takes to the pages of Elle Man France with a fashion editorial lensed by photographer Nicolas Valois. Showcasing luxurious ensembles for the season with an eclectic flair, the model up and comer is styled by Anne Maeiz Brouillet.
Related: George Culafic is 'The Coolest Musician' for Them Magazine
Highlighting varied pieces that range from a fur coat to a sharp blazer and distressed denim jeans, George serves up irresistable pieces from the likes of Acne Studios, Emporio Armani and Maison Margiela.