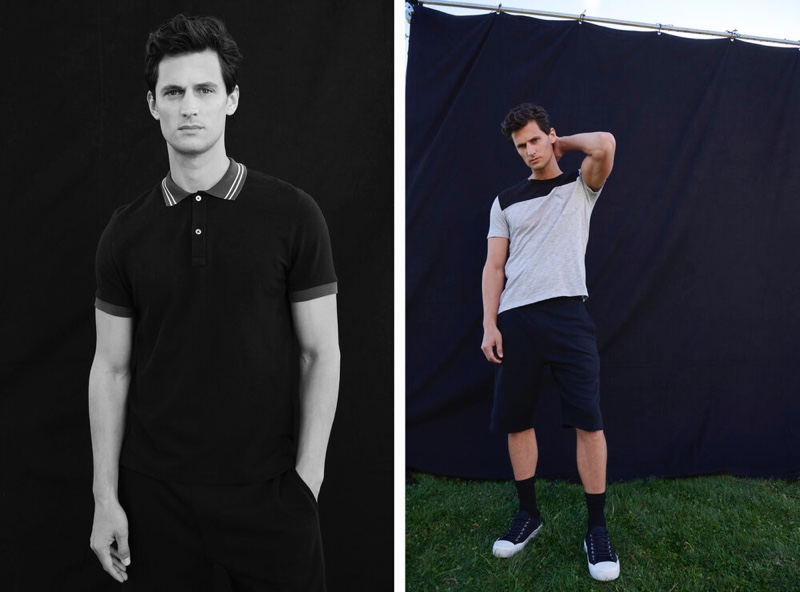 ATM Anthony Thomas Melillo once again enlists Garrett Neff as the face of its brand. Leisure style is front and center, with the American model inspiring in effortless looks. Black and white color options ground the selection with a practical everyday approach to mixing and matching pieces. Blended with neutral tones and comfortable cotton, ATM's modern clothing range provides the ideal transition articles for an early fall.
Related: Garrett Neff Dons ATM Staples for Holiday '19 Campaign
Garrett Neff for ATM Anthony Thomas Melillo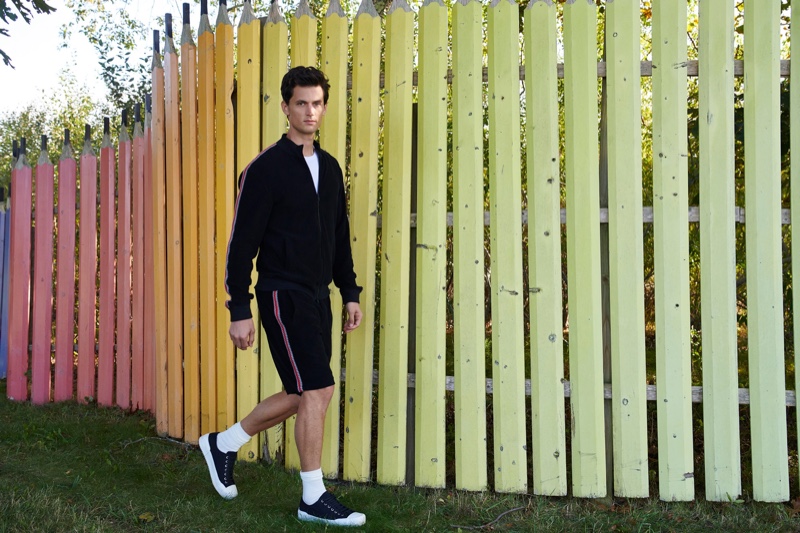 Garrett is not the only familiar name associated with ATM. For the brand's stylish outing, the top model reunites with photographer Matthew Kristall and stylist Michael Philhouze. The talented pair were responsible for Garrett's last ATM campaign as well. Taking up the spotlight, Garrett brings attention to ATM's versatile men's offering that balances the prevalent streetwear trends with smart wardrobe staples, such as the knit polo shirt.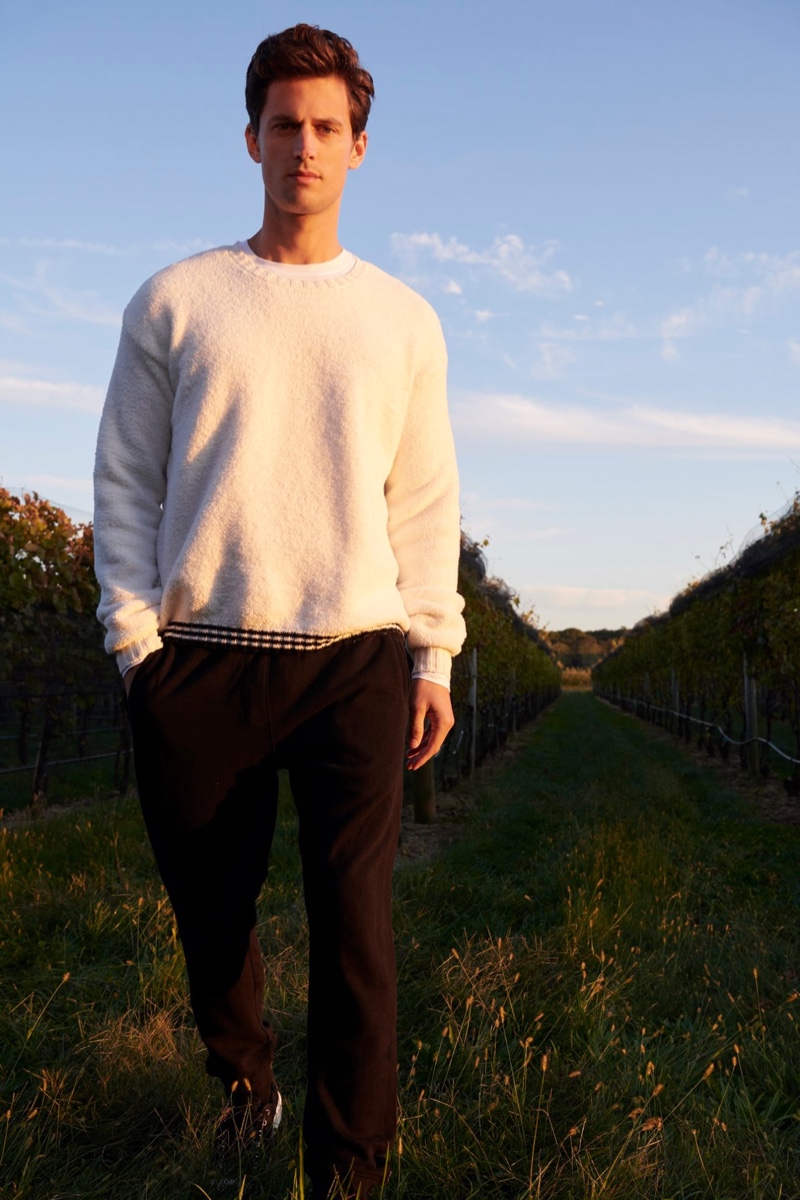 In addition to timeless clothing standbys like the crewneck sweater, ATM explores the latest men's trends. Fun pieces to spruce up your wardrobe include items like a tie-dye hooded pullover. ATM also emphasizes the ease of coordinated looks that range from jackets and pants to a seersucker shirt and shorts. The men's pieces are not only great together, but you can mix them up for instant success. For a more rugged look, you may also find inspiration in Garrett Neff's most recent GQ Russia editorial.