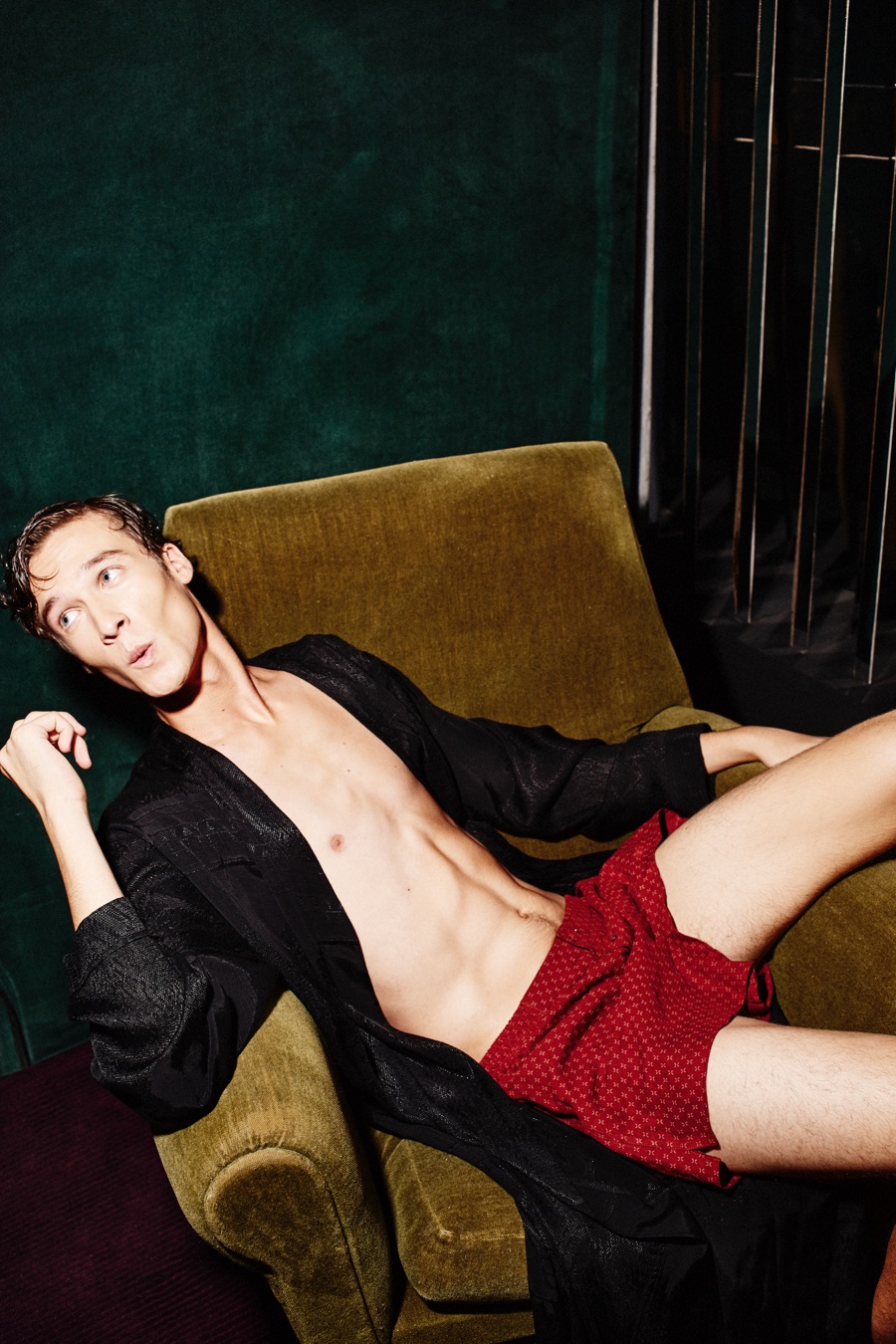 Spanish brand Fox Haus is back with its relaxed leisure wear. Celebrating the holidays with a new collection for winter, Fox Haus taps fashion photographer Raul Ruz to capture its most recent outing. Model Marcal Taberner is all smiles for the occasion as he showcases the label's latest styles.
A relaxed vision, Marcal is styled by Angela Guerra and Marianne Krauss. Bathed in warm hues, Marcal models a wardrobe perfect for lounging around home. From soft robes and comfortable long-sleeve tops to premium underwear, Fox Haus delivers a sophisticated take on men's undergarments and lounge wear.
Creative direction by Marianna Krauss and Angela Guerra. Grooming by Sara Navarro. Photo assistance by Facu Aguirre.