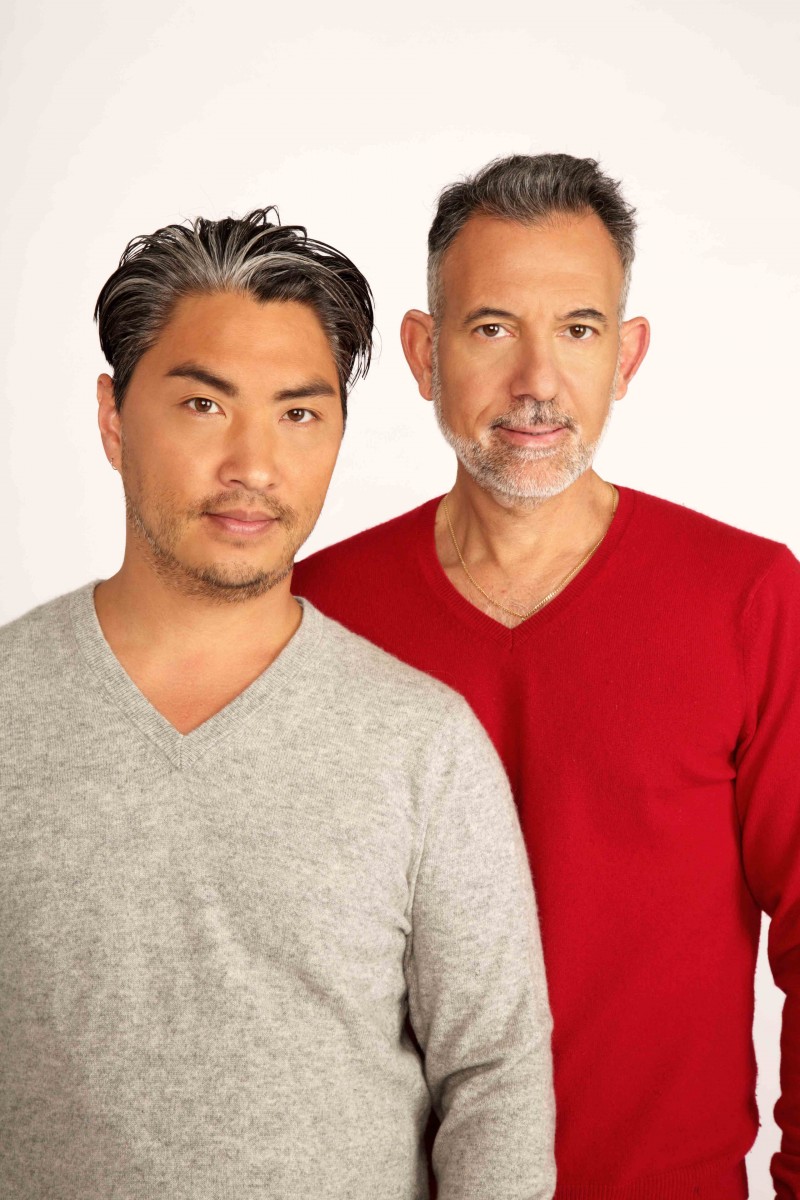 After their successful showing during New York Fashion week, Parke & Ronen designers Ronen Jehezkel and Parke Lutter sat down with The Fashionisto to discuss its new spring-summer 2015 collection.
Can you share with us how the inspiration of 'The Talented Mr. Ripley' came about?
We were particularly inspired by the character Dickie Greenleaf – played by Jude Law in the movie. We liked the idea of this very easy going, self-fulfilling playboy just living the life of leisure, escaping from it all and spending the summer in the Italian Riviera.
Was there anything you wanted to explore design-wise for this particular season? Or is it still continually building the fundamentals of your brand?
We focused a lot on prints this season, which we typically do as a swimwear-based brand. We focused on a couple of vintage prints and retooled those in our own studio to get something a little bit more modern. We translated this across the entire line, including them in both the ready-to-wear and swimwear. We continue to hold swimsuits to the same standards of importance as any other clothing item and this shows in our SS15 collection. We want our customers to be able to head from the pool to brunch by just throwing on one of our shirts with the trunks that they're already wearing.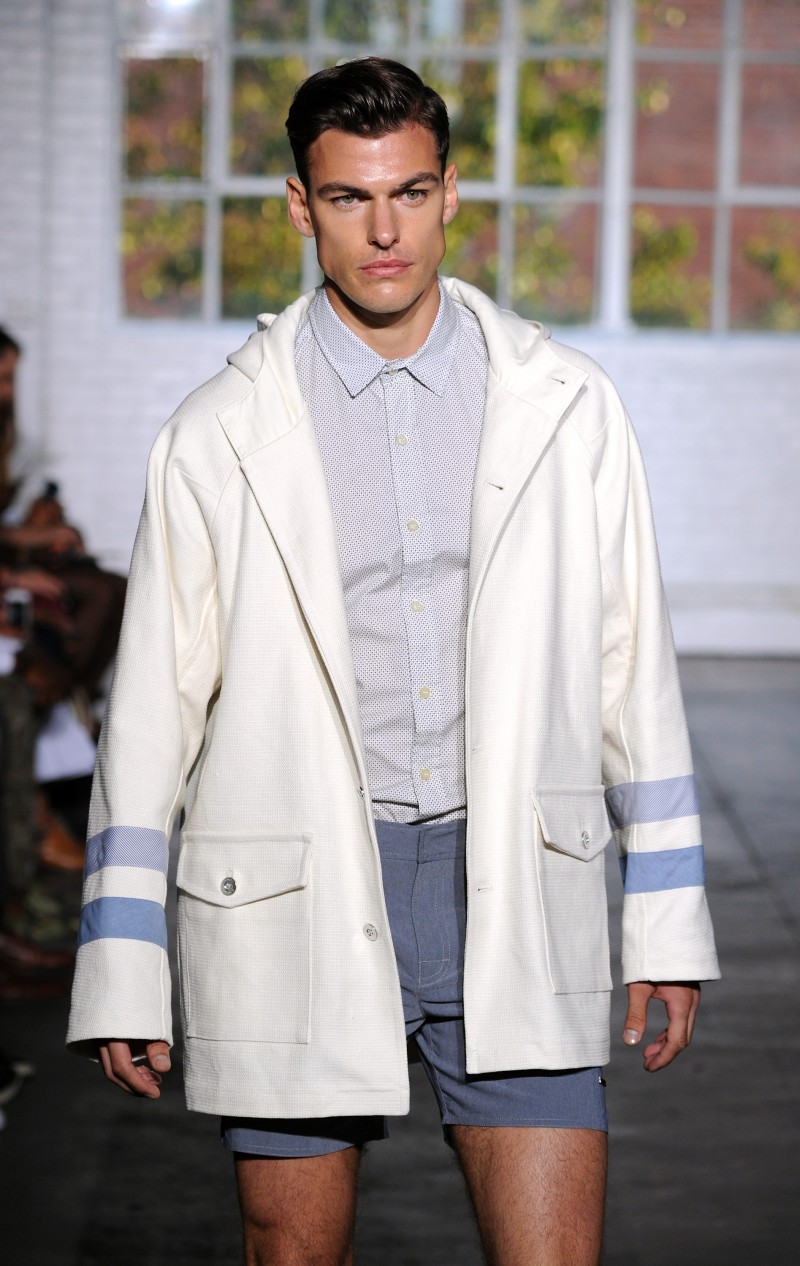 Which ones are your favorite looks? 
Ronen: I like the new 'Lido' trouser. What I really like in them is the great balance between the tailored side ad the casual side. You can throw them on beautifully with a button down dress shirt , and leather shoes, and you can march out of your bed to the pool with a just a cute tee shirt and a bikini underneath, either way its hot.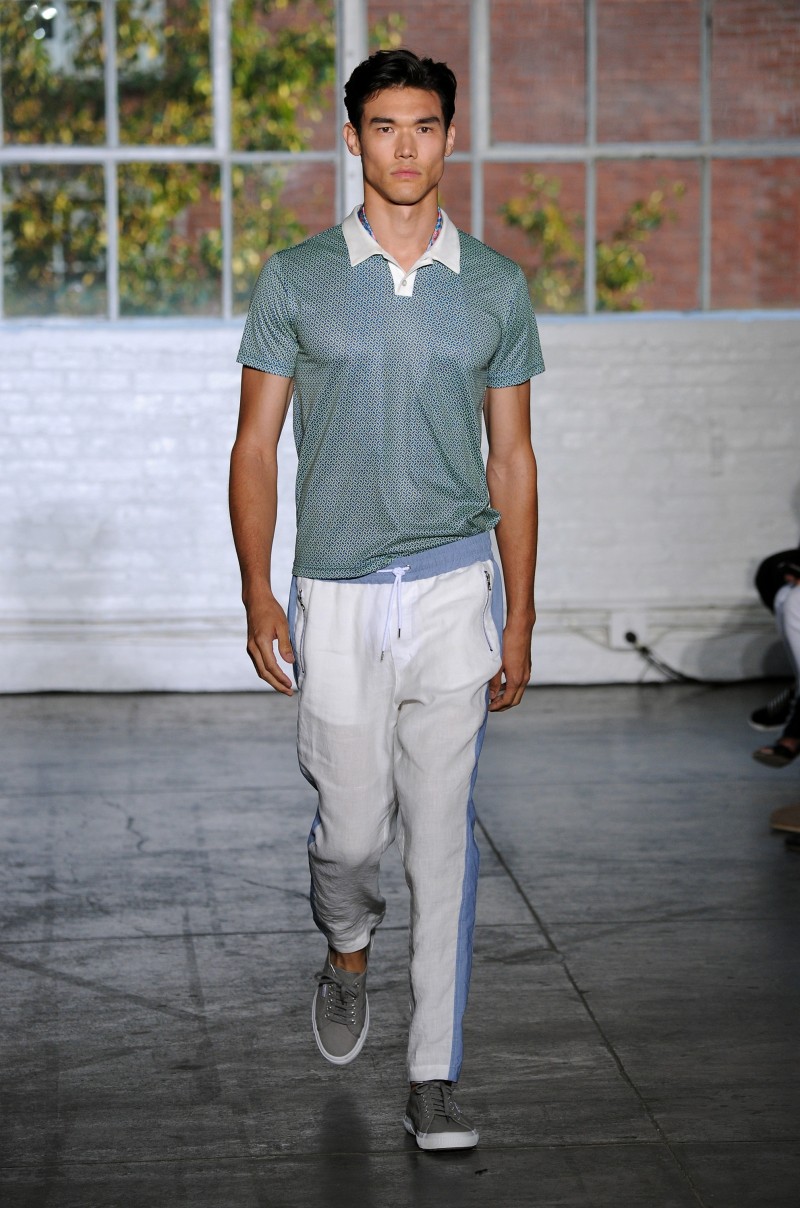 Parke: Any of the 'Ravello' track pants in Linen. Love the hardware, love the mix of fabrics with both sportswear and swim materials. I haven't seen anything out there quite the same, it's the mix of our brand DNA from swim, with a serving of sophisticated ease and just the right amount of street. I could live in these next summer.

People often notice the stellar casting with your shows. What do you find is the most difficult in the casting process?
When you have a casting and you have maybe 200 great looking guys to choose from and you only have maybe 15 slots to fill the decisions can get pretty tough! You know you're not going to be able to use some models that you love. So we try to remember that this is a show and think of it in terms of creating a great ensemble cast- one where the individuals really play well off one another. You have to detach from the overwhelming beauty, and be really disciplined to get the right guys for the right roles. Its very helpful to have a good casting team to help keep us on track too. We always work with Chad Thompson from Communa-K as our casting director, and he is an integral part of this process.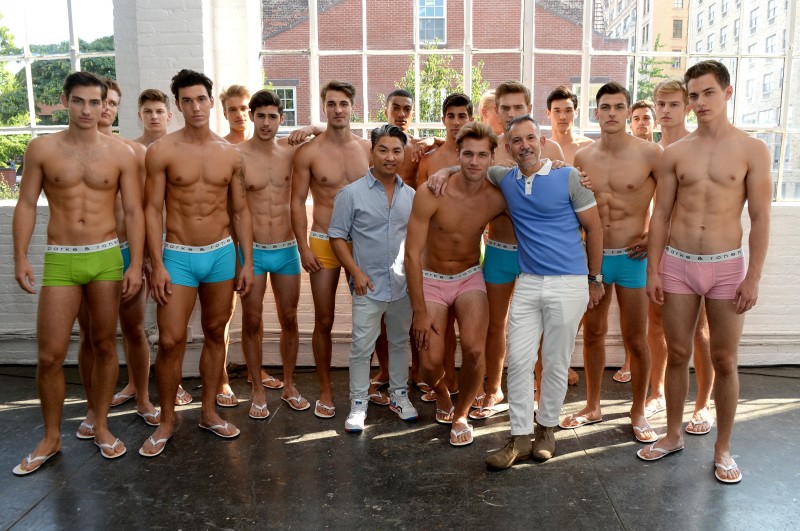 How do you see Parke and Ronen in the coming years?
We're looking forward to continued brand expansion in the near future. I think it was clear from this show that more than ever we are focused on all that comes with our swimwear lifestyle. To us that means travel, casual, and sexy. We are very excited to finally get Parke & Ronen underwear to the market in the spring! That's been a long time coming and we're very excited about this.
Specifically look for a continued growth with our online presence moving that to seamless in store experience whether it's in our home base NYC boutique, or through additional seasonal pop-ups at other destinations.
What advice would you give to aspiring designers?
Ronen: Don't ever stop dreaming-make it happen. Keep doing. Keep creating. That's the most important.
Parke: Always have a point of view. Be sensitive to how it keeps evolving, and always be ready to defend it.
Outside the world of fashion, what are your current guilty pleasures?
Ronen: It has been a Grey Goose martini up with a twist. Very cold. Very dry. But lately somebody introduced me to the fun of doing the occasional round of shots.
Parke: HBOGo and Netflix, binge watching Game of Thrones, The Comeback, and House of Cards.
 The Fashionisto would like to thank the designers Parke & Ronen and the PR team at The Eighth Floor (Mia, Lindsay and Sonia) for taking the time for this interview feature.
Check out more of Parke & Ronen on The Fashionisto
Parke & Ronen Spring/Summer 2015 Runway Show
The Backstage Experience: Parke & Ronen Spring/Summer 2015