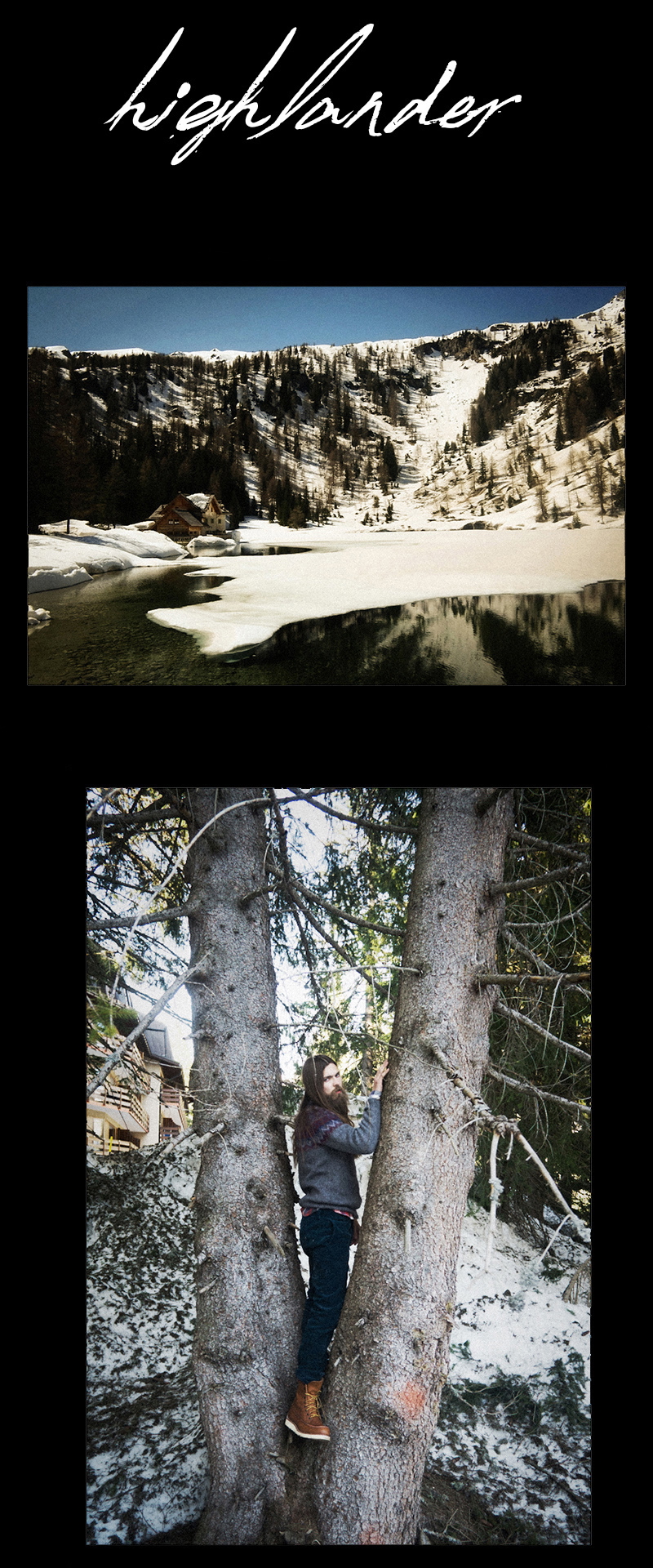 Highlander–Photographer Guido Gazzilli travels to the snowy mountains for our latest exclusive. Collaborating with stylist Emily Lee (Freelancer Artist Agency), Gazzilli focuses his lens on WhyNot model Enok Groven. Ready for fall/winter 2014, Enok enchants in a cold-weather wardrobe that includes layers from Calvin Klein, GANT, Levi's and other accessible fashion brands. / Grooming by Luca Simone.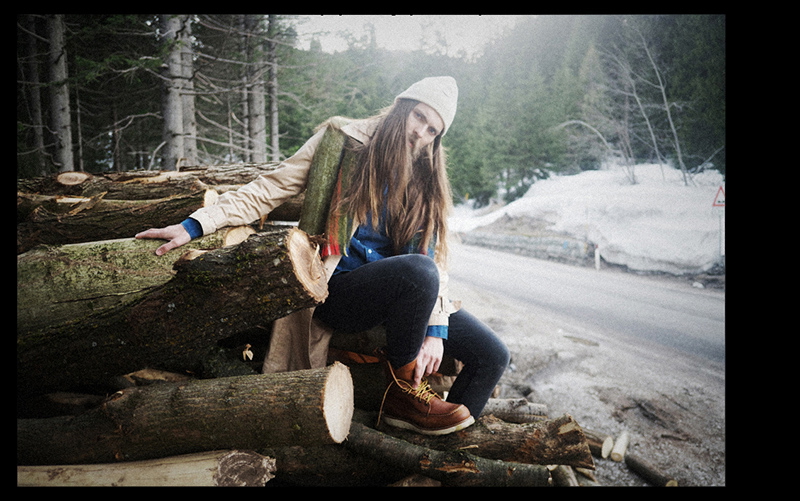 Enok wears shirt Acne Studios, trench GANT, jeans Calvin Klein Jeans, scarf Henry Cotton's and beanie model's own.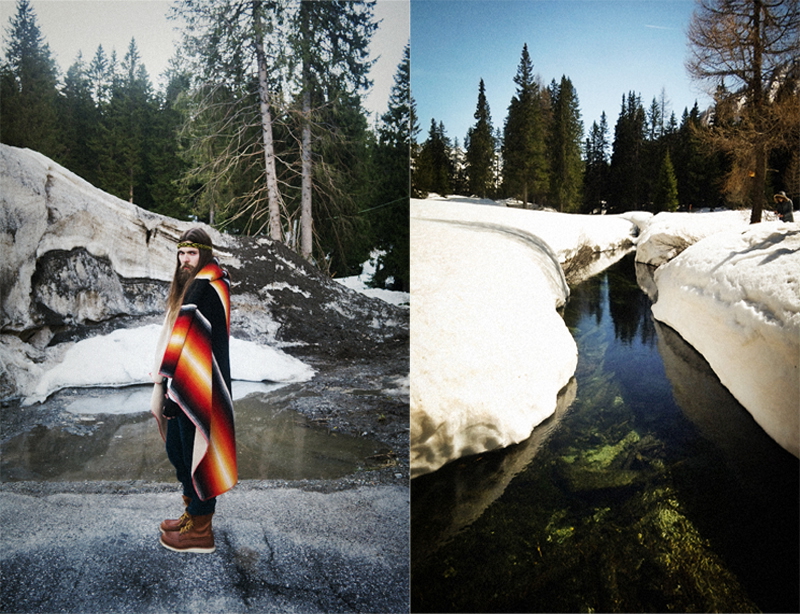 Enok wears jumper and pants GentryPortofino, blanket as cape Woolrich and gloves stylist's own.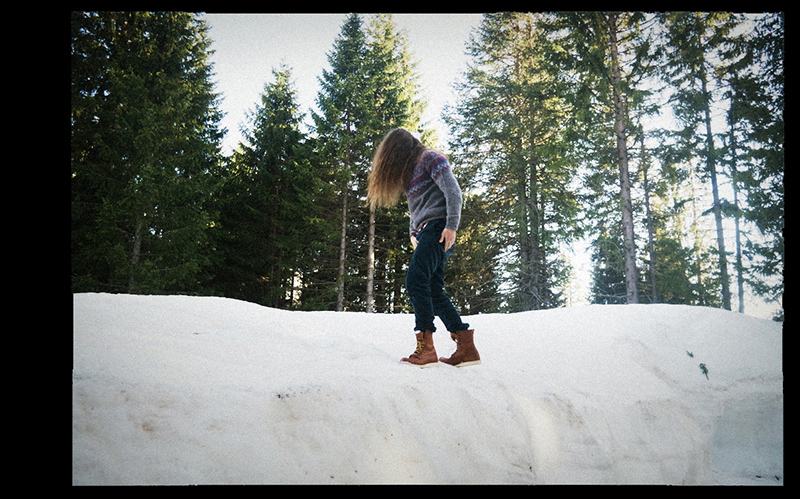 Enok wears shirt Levi's, jumper Kaos, pants GentryPortofino and boots Red Wing Shoes.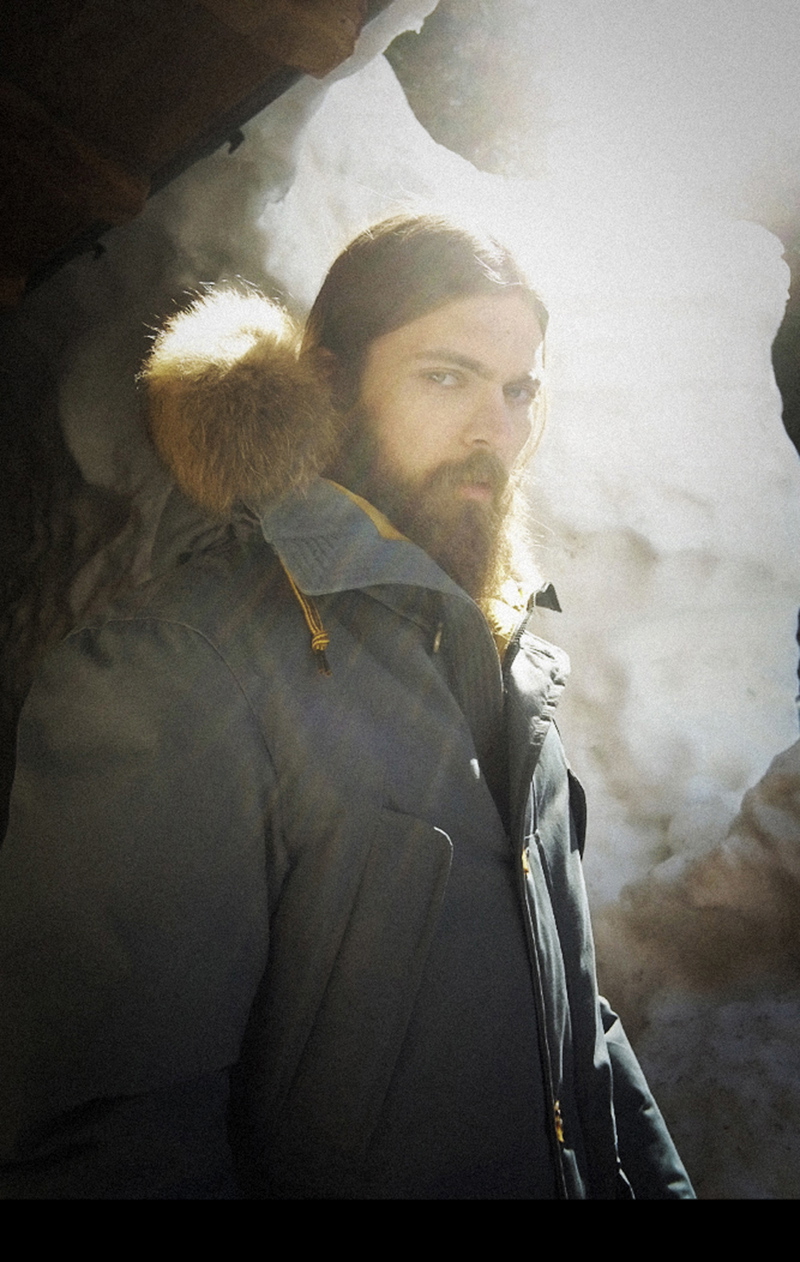 Enok wears jacket Museum.
Enok wears shirt Dsquared2, coat GANT and vintage black jacket Corneliani.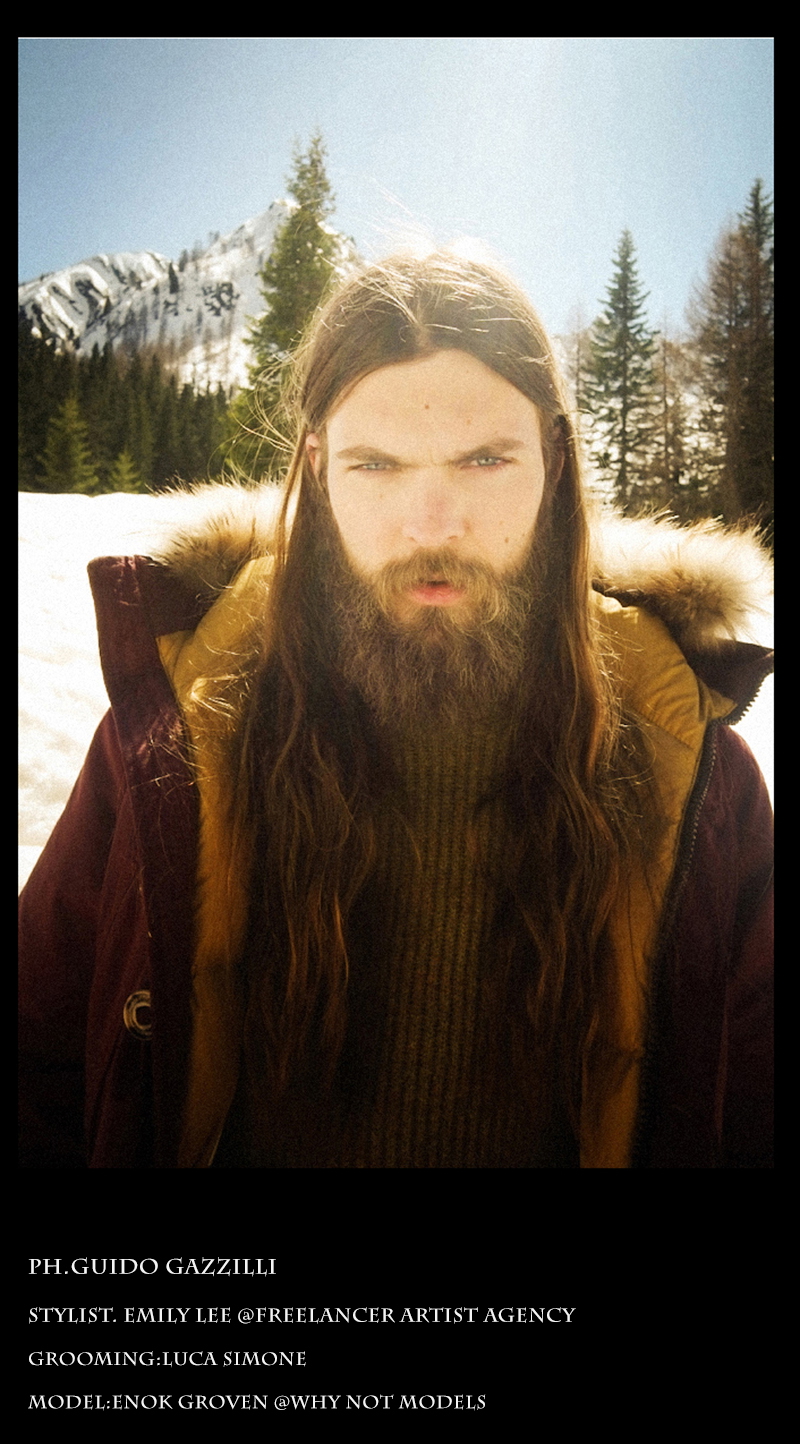 Enok wears jumper Closed and jacket Museum.