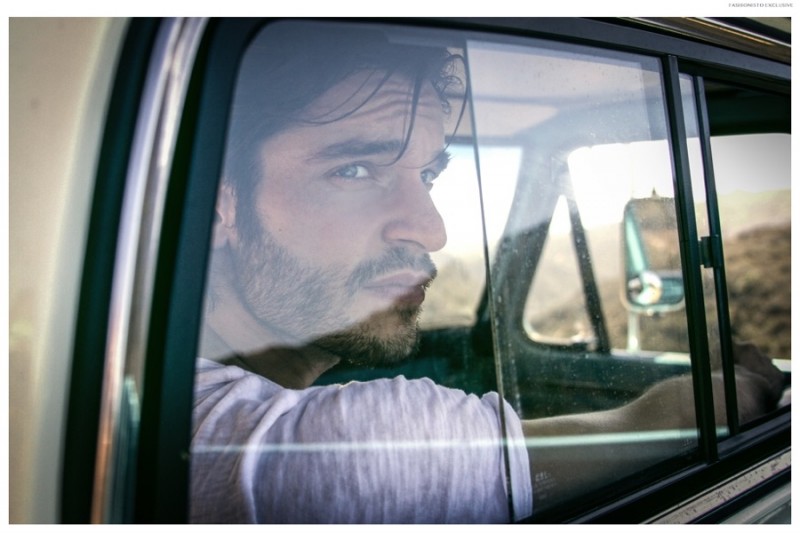 Canadian born actor and Witches of East End star Daniel di Tomasso sits down with The Fashionisto and talks shop.
Describe yourself in three words.
Traveller. Dreamer. Optimist.
Before acting, you were a successful model for several years, working for clients such as Armani and L'Oreal. When did you realize you wanted to be an actor?
My first real taste of theater came in the 9th grade. I pretty much knew that I wanted to be an actor from that day forward. It wasn't until after college and a brief stint in Los Angeles that I fell into modeling...Mostly by accident. Initially, it was a way to get a VISA to stay in the United States. I was lucky it developed into a career but I always knew I would pursue the arts. I finally got a green card about two years ago and since then have been able to focus on being an actor.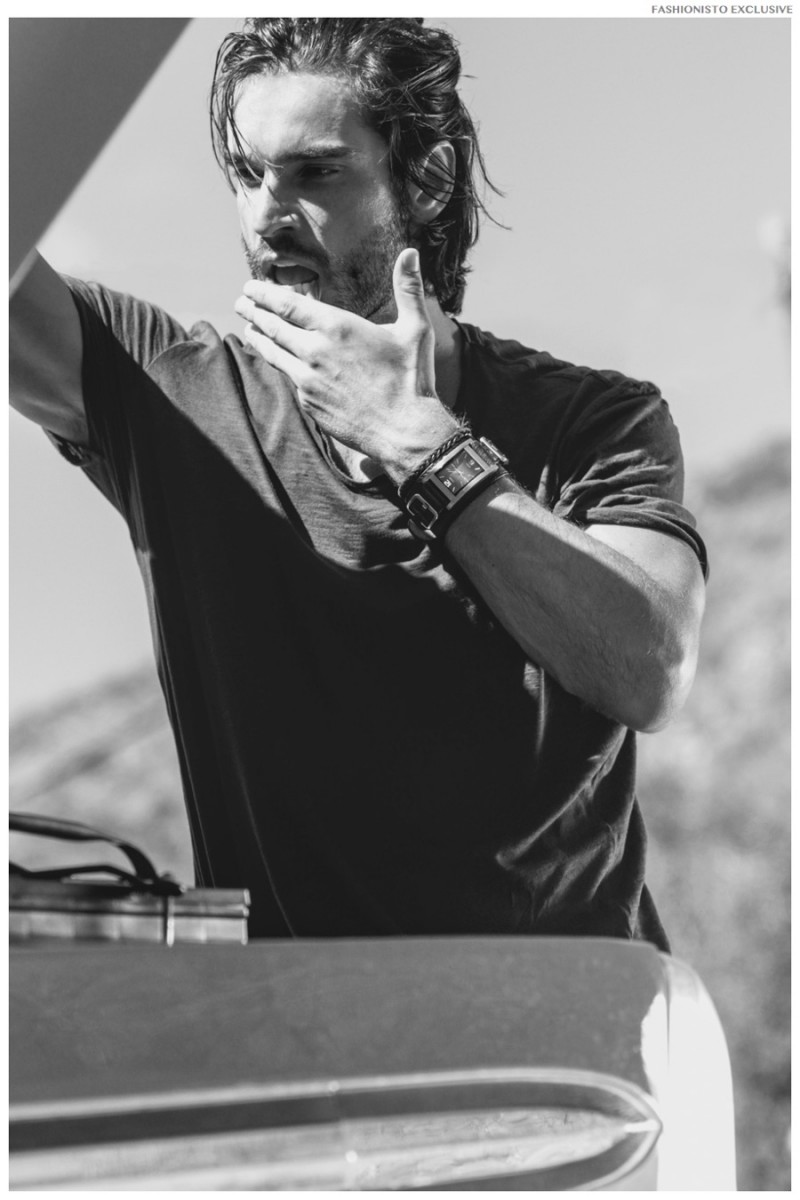 How has modeling helped you as an actor?
Modeling was a crash course in rejection. What people don't realize, is that for every campaign you book, there are a dozen high profile jobs that you don't get. Regardless of the level of success, entertainment, much like fashion, is a tough business on the ego. If anything, modeling taught me to separate the "self" from the business of it all. It is easy to get discouraged when you're dealing with rejection ninety percent of the time. I try not to take things personally. I keep working hard and get excited for the next opportunity.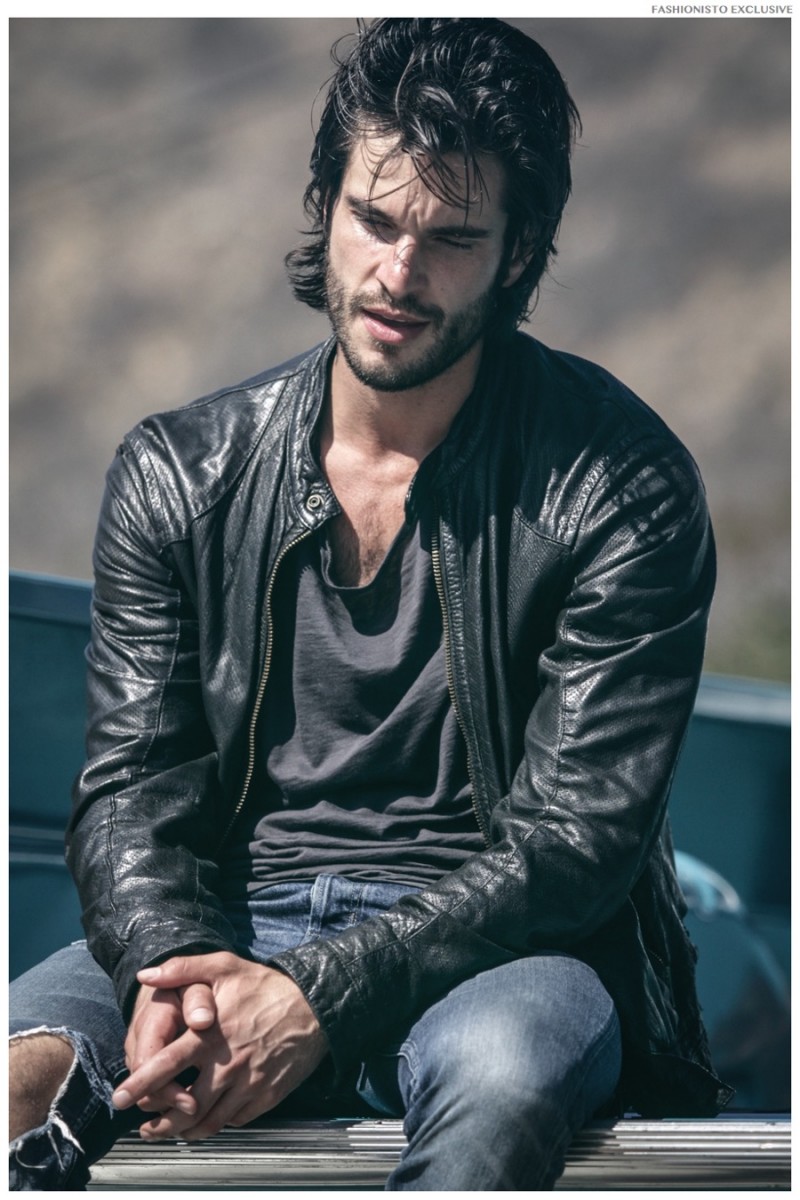 What attracted you to acting?
I was always that kid that kept to himself. It wasn't that I didn't like to socialize, I just felt remarkably comfortable in solitude. I liked to think about things. I loved to day dream. I look back on my affinity towards acting in those early theater days and I can begin to understand why I loved it so much. It was a way to explore the reflected self and live my inner monologues. As I grew older and begun to intellectualize my process, I realized I love to contemplate the human experience. To me, acting is the study of self and because of this, the learning never stops. Every passing day, every person I meet, every trip I take, every book I read, everything...informs me as an actor.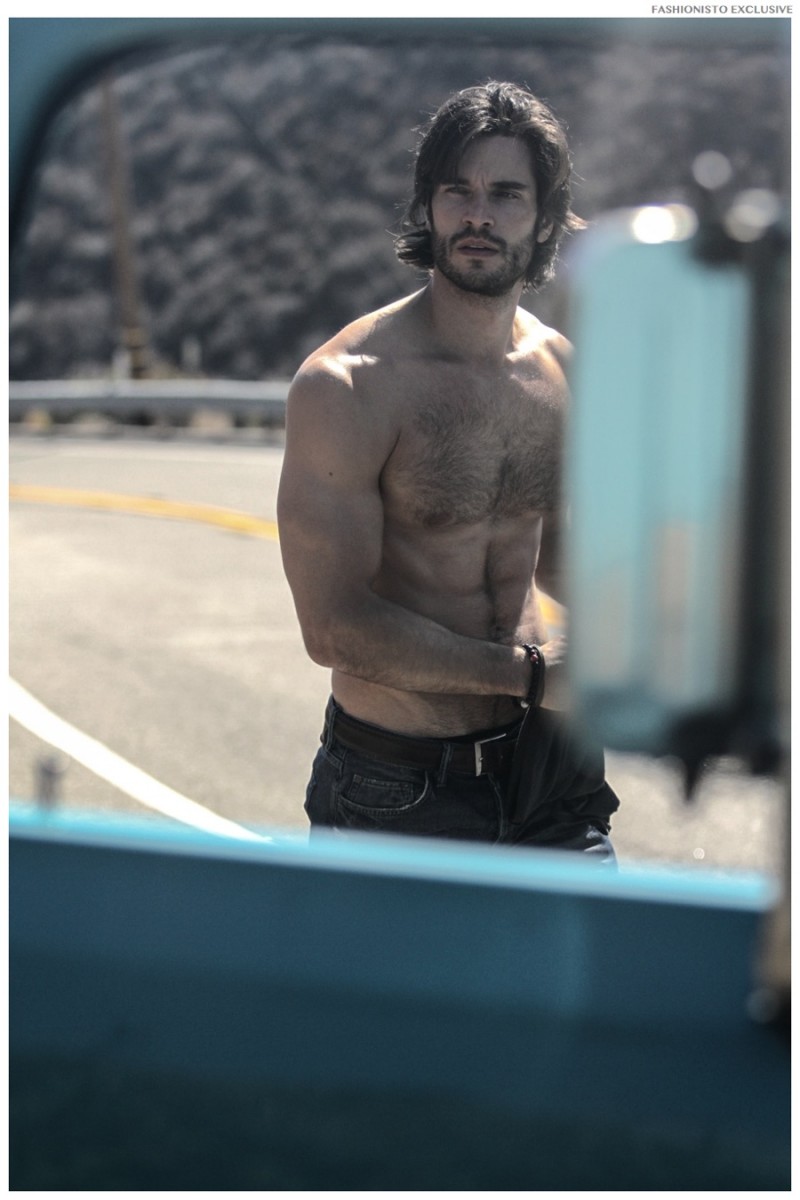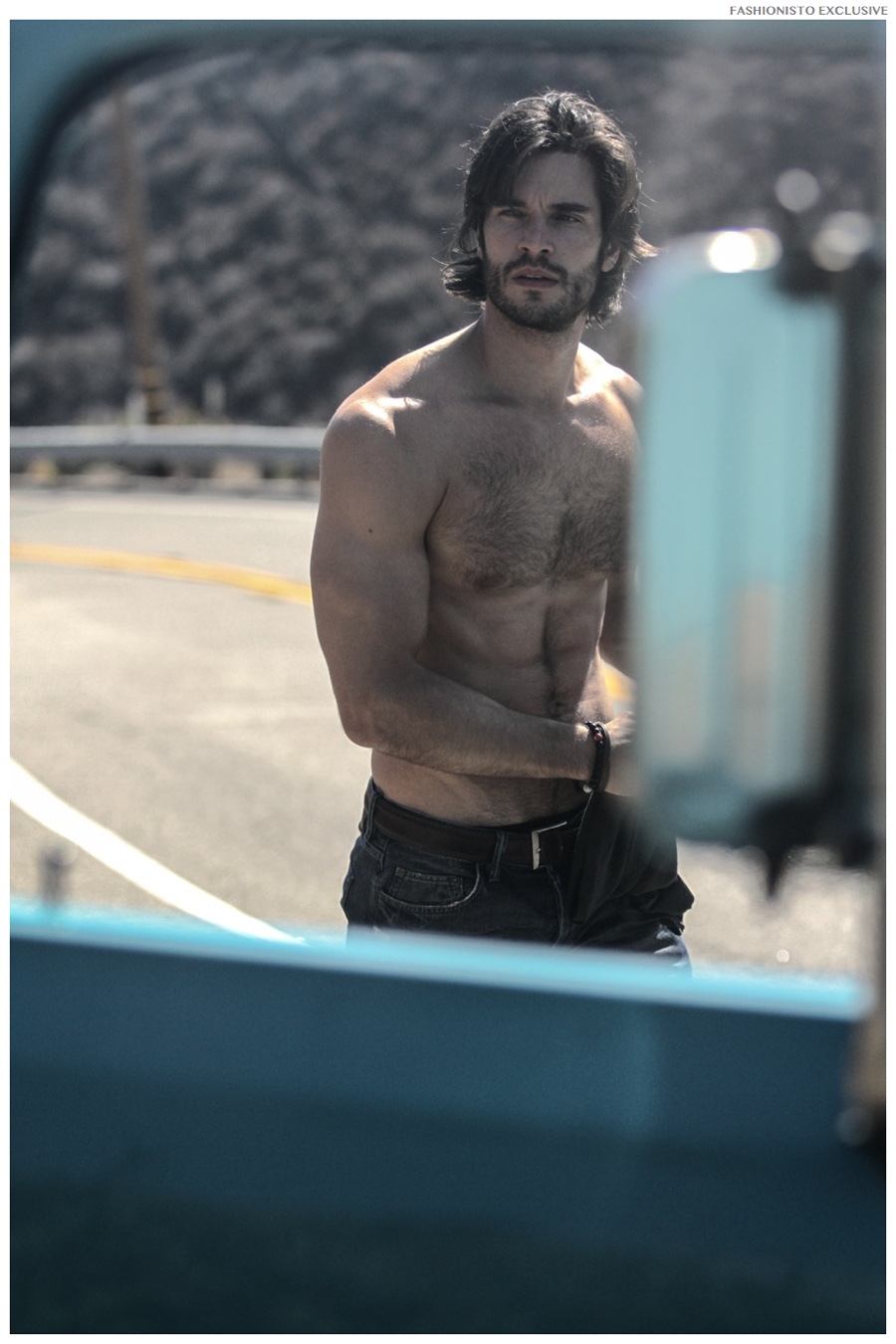 Who's your favorite actor?
Daniel Day-Lewis.
What kind of character would you like to play in the future?
I've always been attracted to the anti-hero. I love finding the duality in characters and I like a good "comeback" story. I think we all have the capacity to be good and bad, to love and to hate, etc...and I think that is what makes the anti-hero so compelling. We identify with a character's flaws all the while rooting for their redemption.
If you were not an actor, what would you like to do?
I think there is a real possibility I'd be a restauranteur if I wasn't an actor. I love food and throwing a good party. My family has a history in the food business over three generations. Whenever my buddies and I throw around business ideas, we keep circling back to wine bars and restaurants.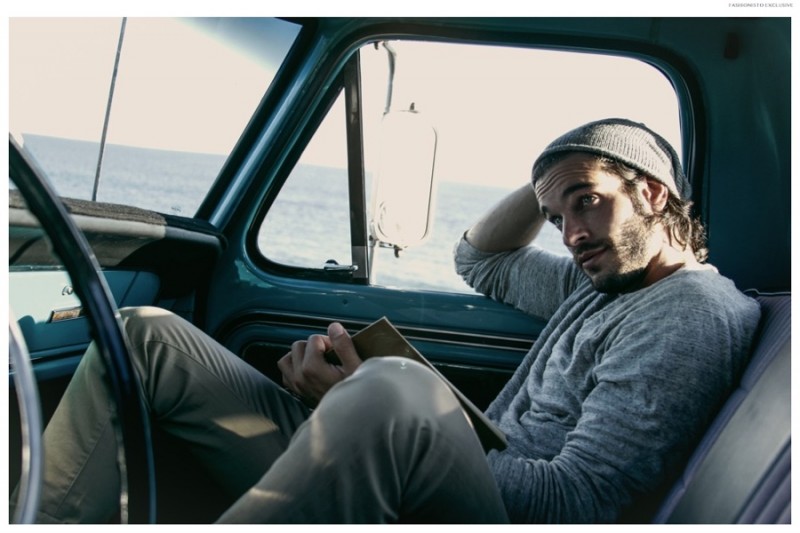 We noticed on your Instagram that you have more than a few classic car photos on your Instagram. Are you a "gear head"?
Ha. I'm definitely not a "gear head." I like cars. I especially like the classics. There is something nostalgically beautiful about them. I like to imagine their stories.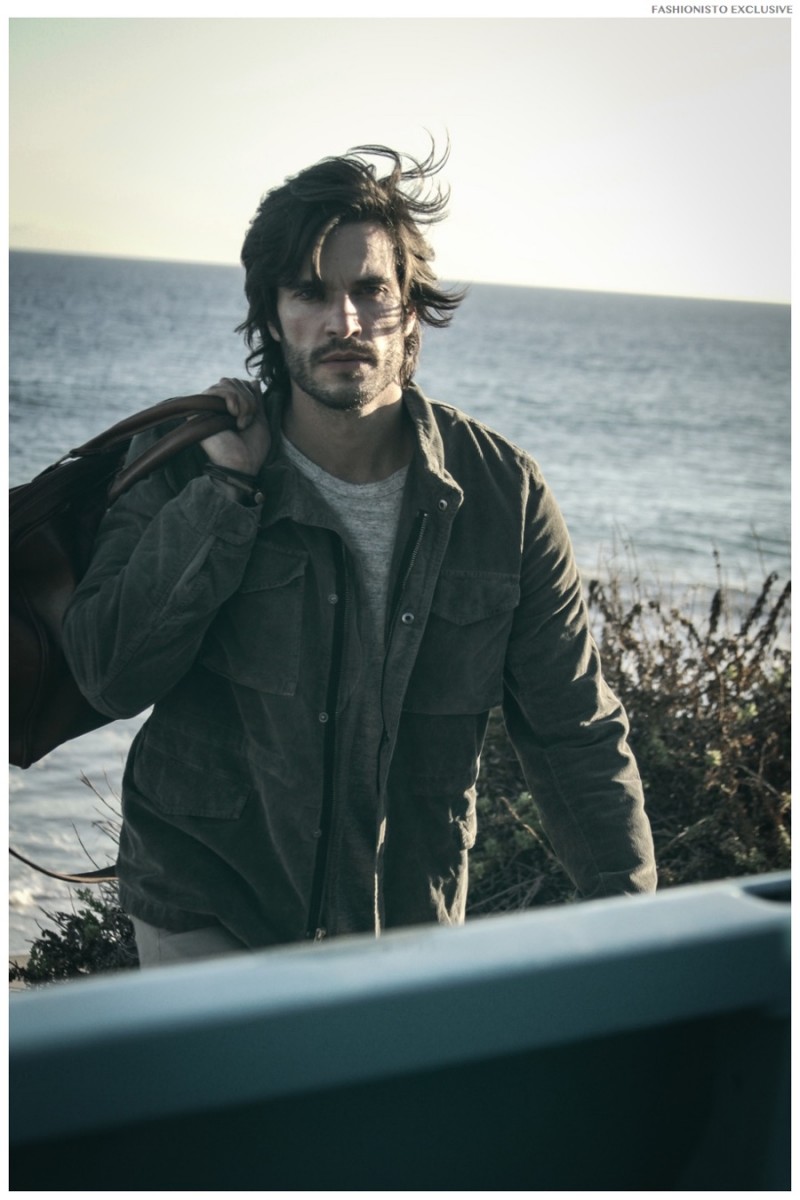 Describe your style.
I'm a jeans and t-shirt type of guy ninety percent of the time. I like to be comfortable. That being said, my grandfather was a tailor and I can appreciate a nice suit. It's all about the fit.