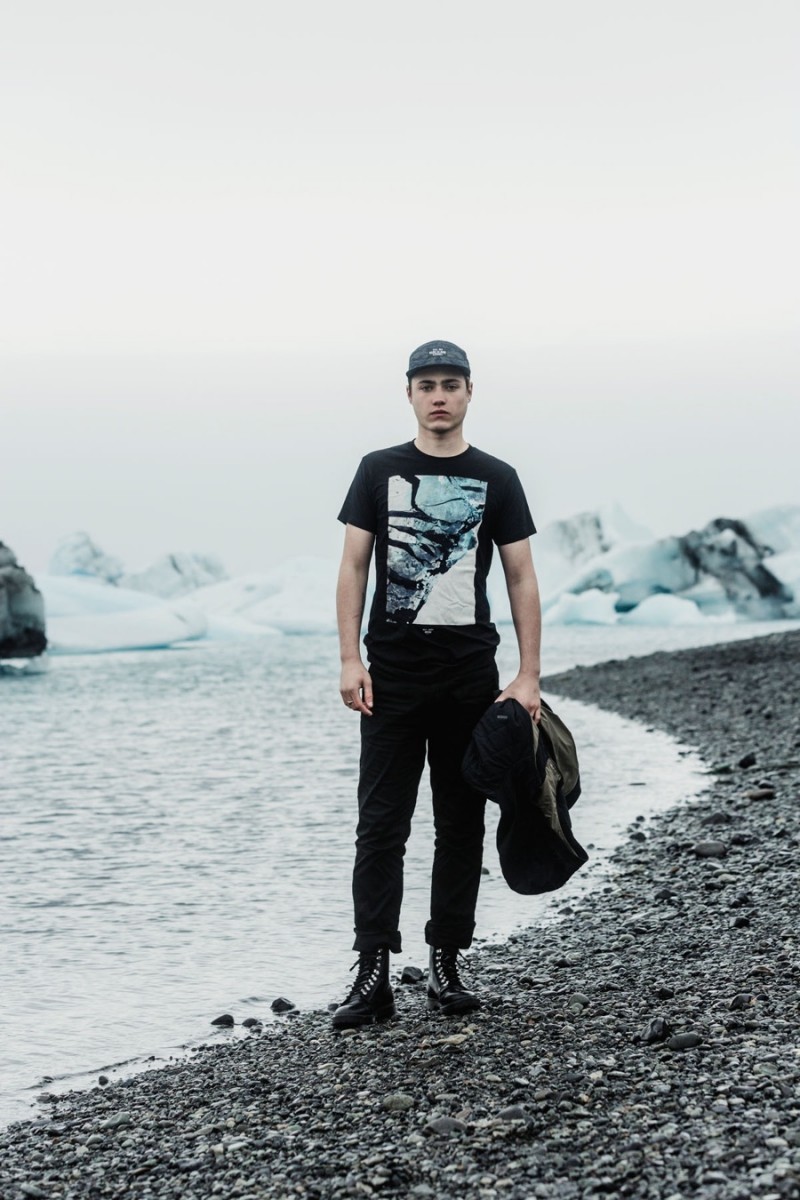 Ezekiel heads to Iceland for the unveil of its holiday 2015 collection. Photographer Julian Berman and videographer Trevor Wineman join creative forces for the arctic outing.
Discussing its travels to Iceland, Ezekiel shares, "For our holiday lookbook we decided to travel across the sea to a little rock in the middle of the ocean called Iceland. Iceland is a reminder of the massive, formative powers of nature with its volcanic black sand beaches and colossal glaciers, slowly cleaving deep valleys across the island."
Sporting Ezekiel's latest streetwear styles, models Callum Wilson and Ellie Fox are front and center. A relaxed array of garments champion everyday ensembles. From graphic t-shirts and work jackets to flannel shirts, Ezekiel serves up timeless pieces with a casual appeal.