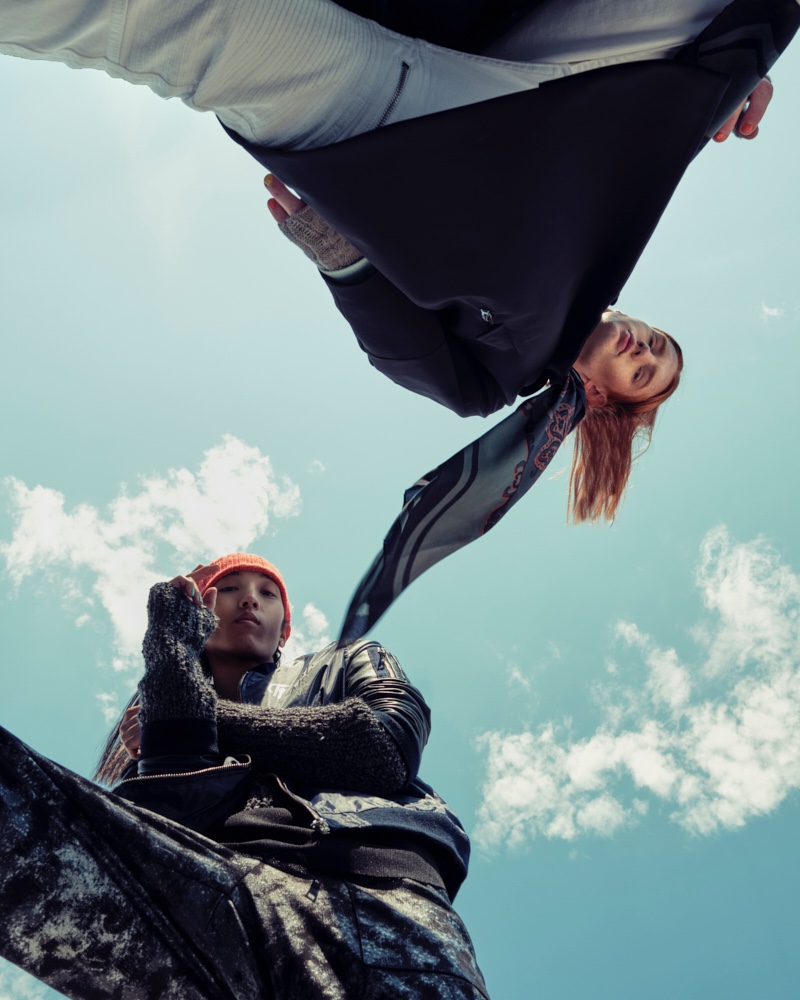 Fashion experiences a new normal as photographer David J. Fulde sets out to capture a fall story with particular attention to social distancing, sanitization, and masks. Elmer Olsen models Sooleen Park and Jayden get back to work as they star in an autumnal outing entitled "Layered Up."
Paul Langill acts as a fashion director for the occasion, setting the style agenda. Warm, versatile layers come together as a result of styling by Maria Chowdhery. Sooleen and Jayden venture outdoors, sporting trendy looks with an urban flair.
Fulde photographs the pair in knitwear, bomber jackets, printed shirts, and more. The selection represents a contemporary offering from brands like Shelli Oh, H&M, and Christopher Bates. Meanwhile, Julia Valente is responsible for the shoot's grooming.