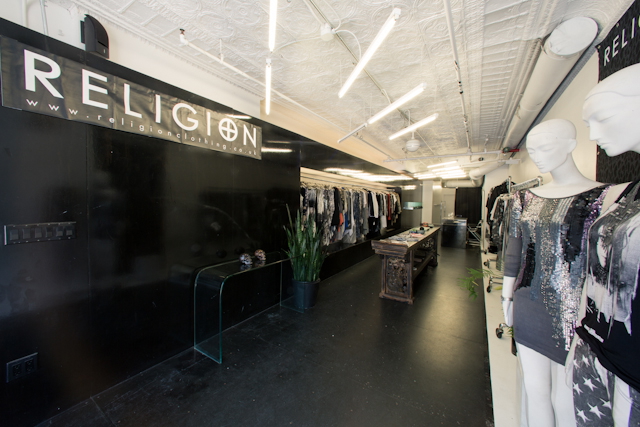 No Fear–Venturing beyond their home, UK-based brand Religion is stepping into the US boundaries for the first time. Introducing the Spring/Summer 2014 Men's Collection, Religion launches their entrance with an exclusive campaign, two pop-up shops scattered in NYC, and a special event hosted at the McKittrick Hotel, home of NYC's unique theater experience, Sleep No More. The Fashionisto was able to attend the event which featured a sneak preview of the collection and a performance by The Black Soft, as well as speak with the label's CEO Alfredo Bove about his thoughts on the brand, the transition into the US market, and how Religion is paving their own path.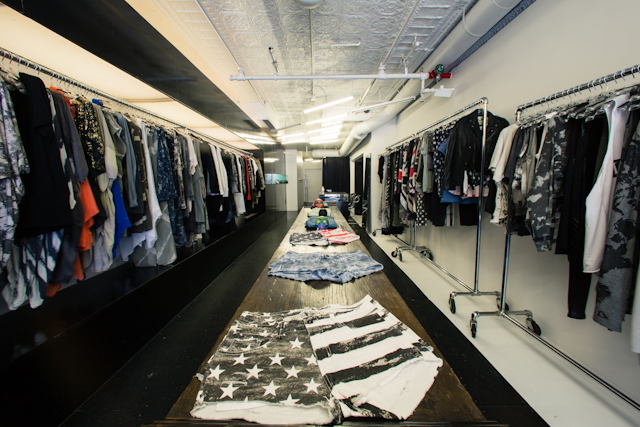 One of the Three Pop-Up Shops on Bowery Street, NYC
It's not often when a brand is driven by the celebration of the individual, especially in a retail market drowned with fast-fashion and trends that spur constant and robotic consumption. In understanding the roots of Religion, CEO Alfredo Bove delved into their motto, No Fear. "I believe in, and stand by, this message of "No Fear," states Bove, "No fear to be deviant, to provoke, to stand up, to pursue individualism." The clothing represents these words, while the Religion guy or girl embodies these statements.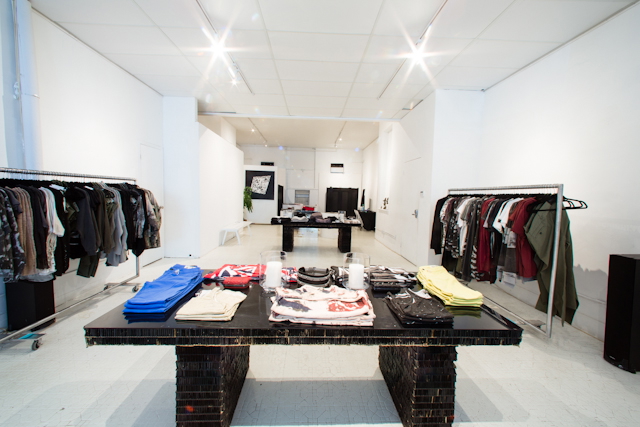 The Broome Street Pop-Up Shop
Religion plants the seeds through which a unique individuality and undying creativity are grown. More importantly, while the brand is based upon the musical and street subcultures of London's East End, Bove makes it clear that the label is about inviting and incorporating a myriad of influences: "While we maintain an aesthetic very true to our British roots, we still incorporate that very expressive, unique style that New Yorkers seem to inherently have. It's not really about where you're from but more of this mentality of individual expression."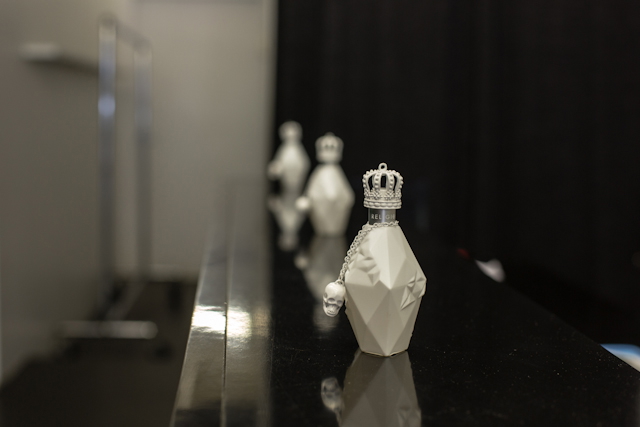 Alfredo Bove is excited about the introduction of Religion to the US market, and it seems appropriately so as it encompasses the essence of the brand itself. "We are influenced by street culture and those who provoke societal norms, so we will constantly be evolving and getting inspired while still holding true to the core value of being an individual," explains Bove, "Expressing yourself is truly a universal concept and we will always be inspired by those who do." NYC celebrates the inner beauty that is unique to every person, and Religion thrives, feeding off of and instilling the bit of daring courage to explore one's own personality and expression.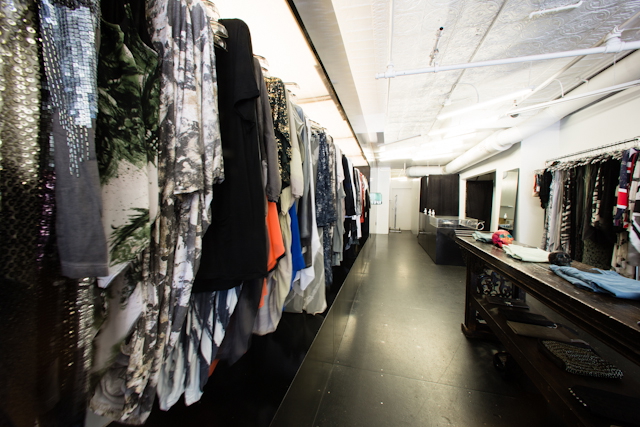 The exclusive event at McKittrick Hotel embraced Religion's motto and essence. From the venue space to the performance by The Black Soft, the entire event was well thought out and intentional weaving perfectly into the core message of the brand. "Sleep No More introduces New York to a new kind of experimental theater while the band, The Black Soft, really has their own individual style," Bove states, "Religion goes against maybe what is normally perceived as beautiful and takes a more "to the streets" approach. We're deconstructed and gritty." Breathing and living No Fear, Religion shows no signs of stopping as they shake up traditions and redefine creativity, individuality, and beauty.