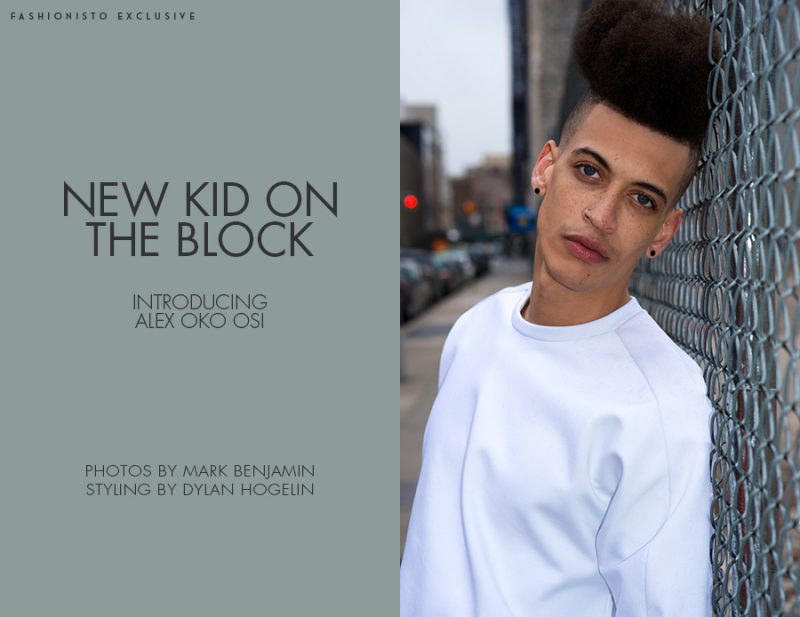 Photographer Mark Benjamin collaborates with stylist Dylan Hogelin to bring us an exclusive introduction to fresh face Alex Oko Osi. The Ford New York model heads outdoors for a playful shoot featuring a modern dose of street style. Outfitted by Hogelin, Alex makes sporty moves in a wardrobe that includes brands such as COS, Y-3 and Bleach Project. / Grooming by Alicia Marie Campbell (See Management).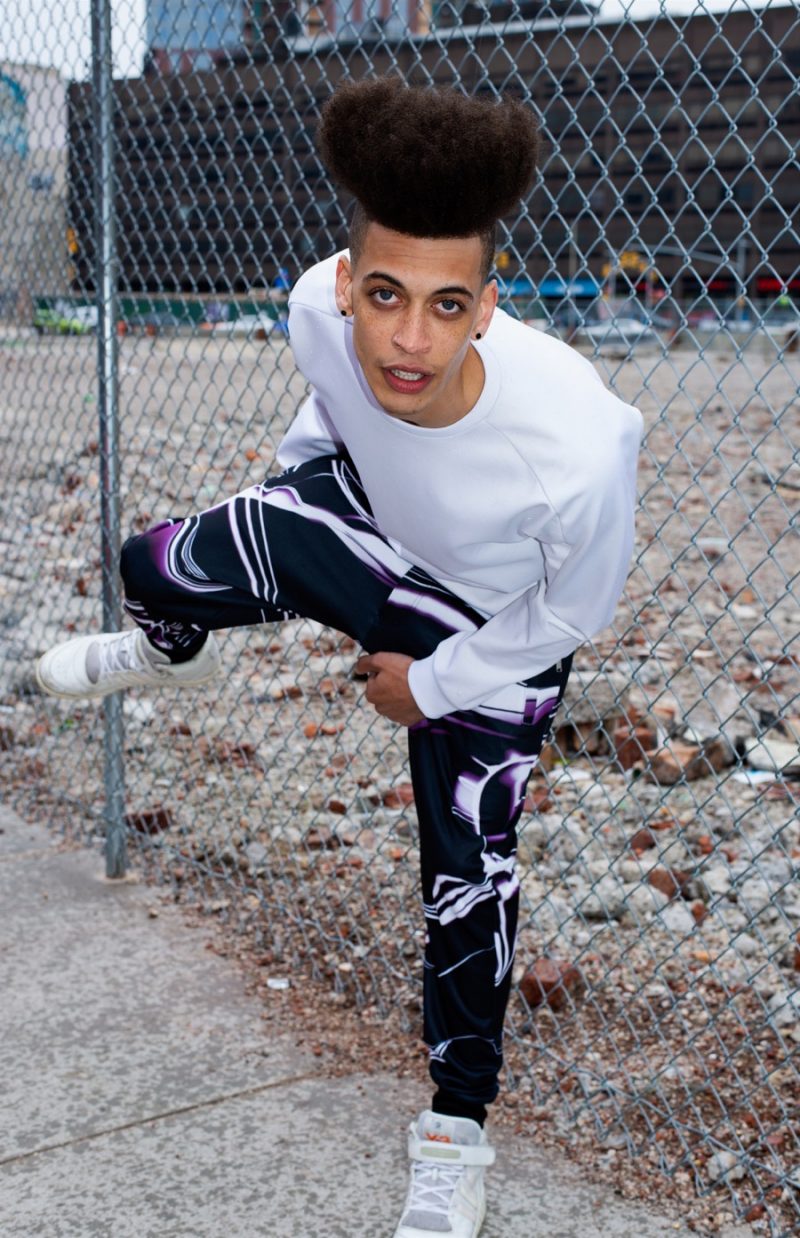 How old are you?
I'm 22 turning 23 in June.
Where do you call home?
No particular place. I have lived in France and Nigeria, so wherever my parents are is my home.
When did you start modeling?
September 2015 with FORD Models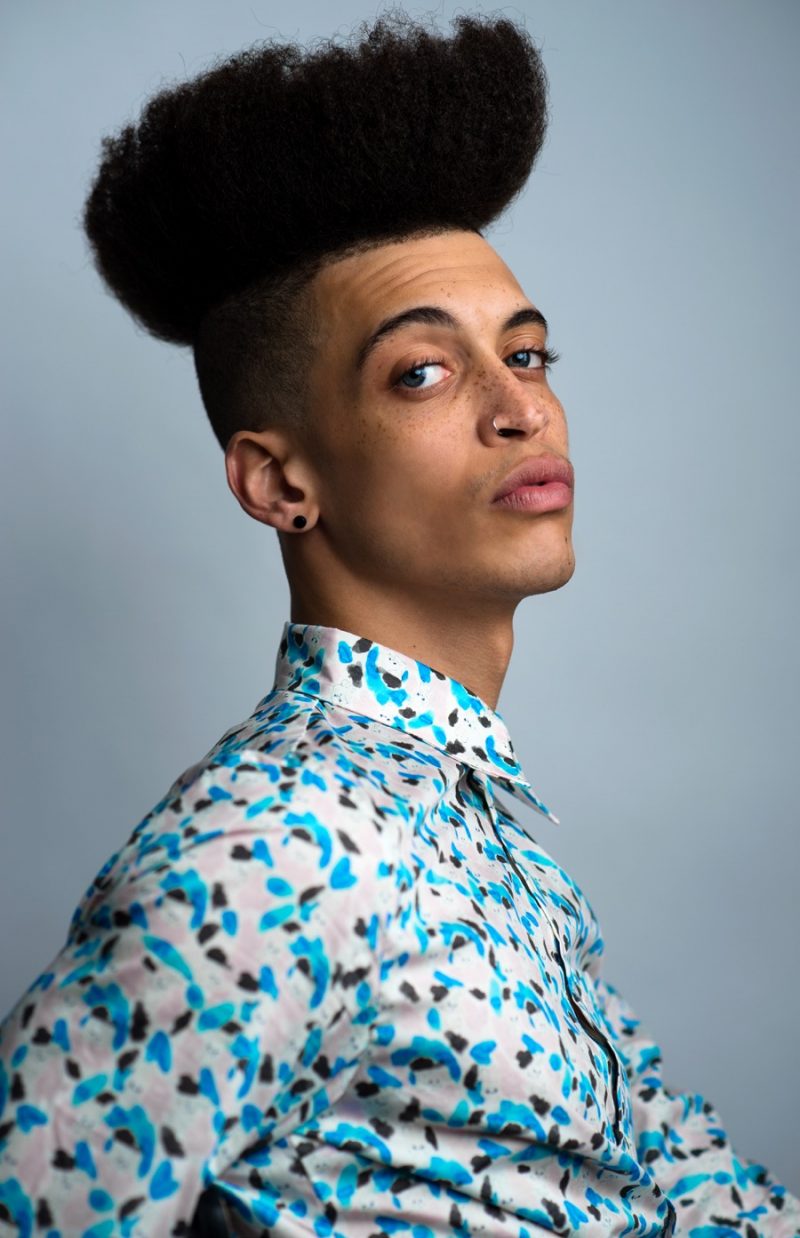 How were you discovered?
A friend and co-worker Clayton Hunter helped me get some test shots done. Clayton has an amazing career and was full of advise. Next thing I know he sends me to Ford Models. I first spoke to Kati Brown, Jesse Simon and Grier Haney, and here I am!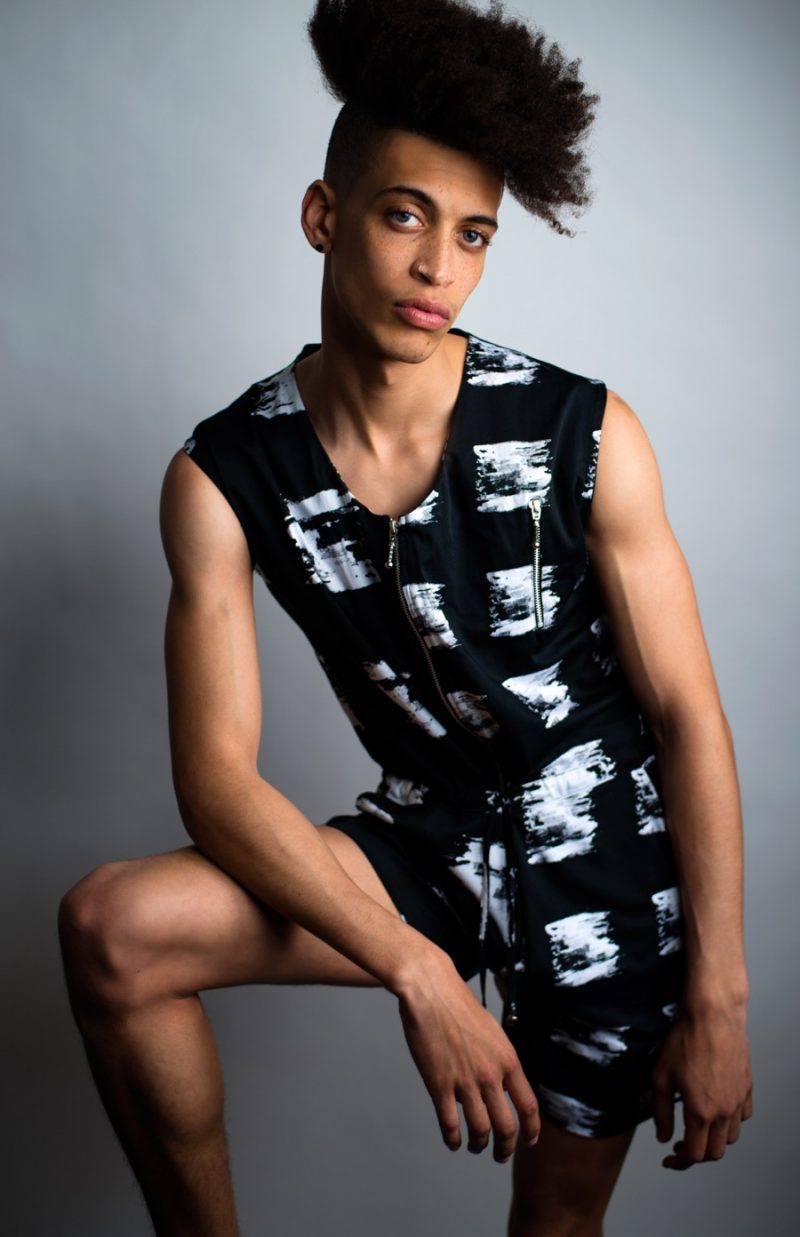 Who was your hair inspiration?
No one really…it was an accident when my friend cut it 3 years ago.
What's your daily hair routine?
I shampoo, condition and oil pretty much every day…might skip somedays.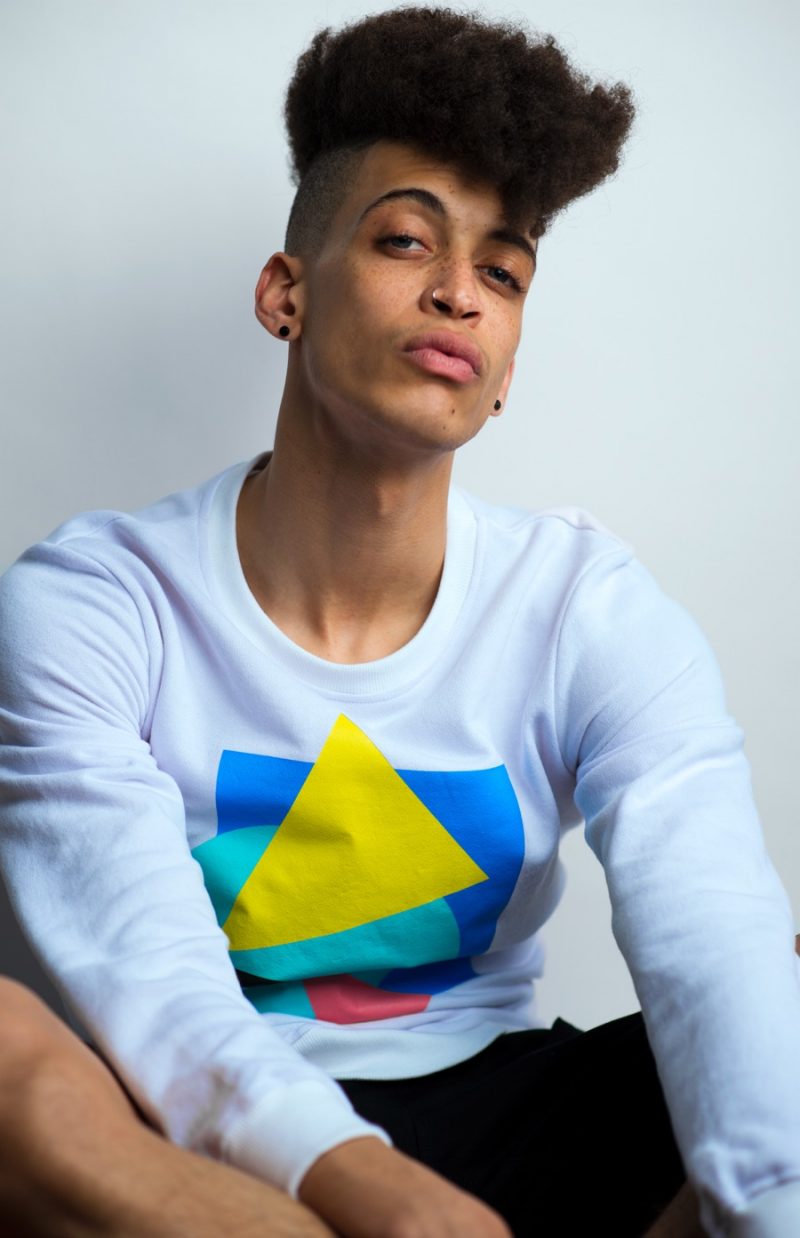 Any hair tips for inspiring afros?
Not sure! But I use TRESemmé conditioner and Argan oil.
How would you describe your personal style?
I try to stay chill but still kind of trendy…chill and trendy.
What are your interests outside modeling?
I'm into music…producing some tracks on my computer…hip-hop and electro tracks…playing the guitar. Sometimes I play soccer but outside of a league. I'm also learning how to breakdance when I'm not bartending in Brooklyn.