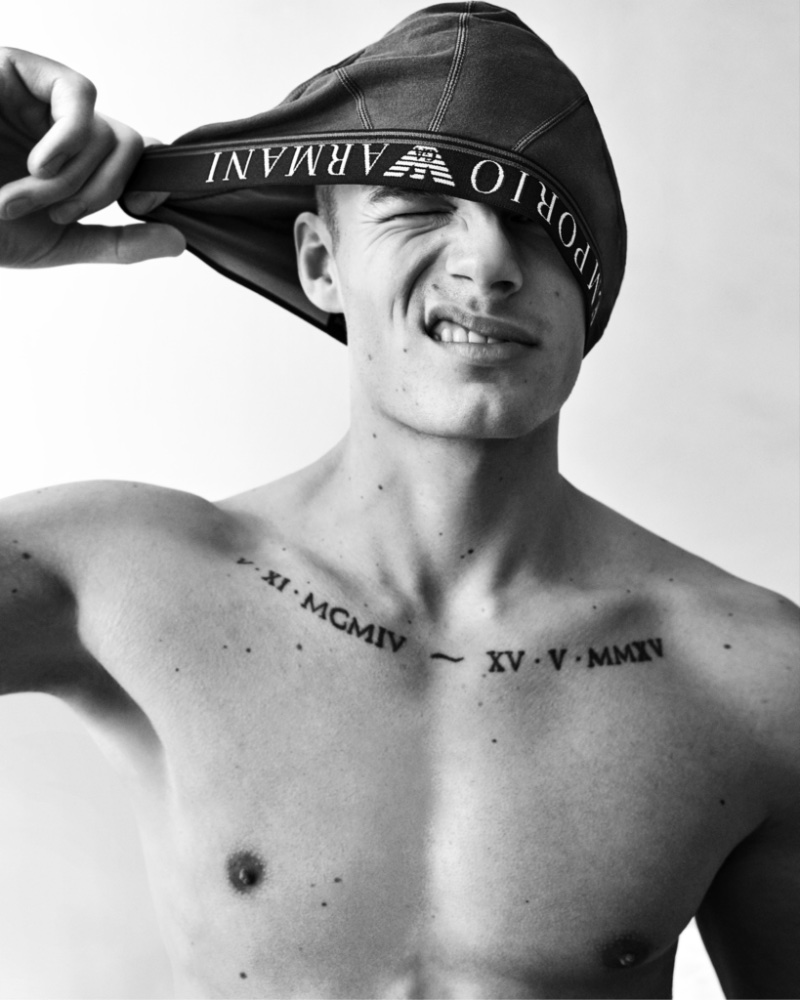 Finley Prentice appears as Emporio Armani's spring-summer 2023 underwear campaign star. Appearing before the illustrious lens of Giampaolo Sgura, Finley takes part in a captivating visual narrative for the Italian brand. Sgura's expertise manifests in a sequence of black-and-white images, infusing the collection with an air of carefree vigor, encapsulating the essence of the Emporio Armani man at ease.
Emporio Armani Spring 2023 Underwear Campaign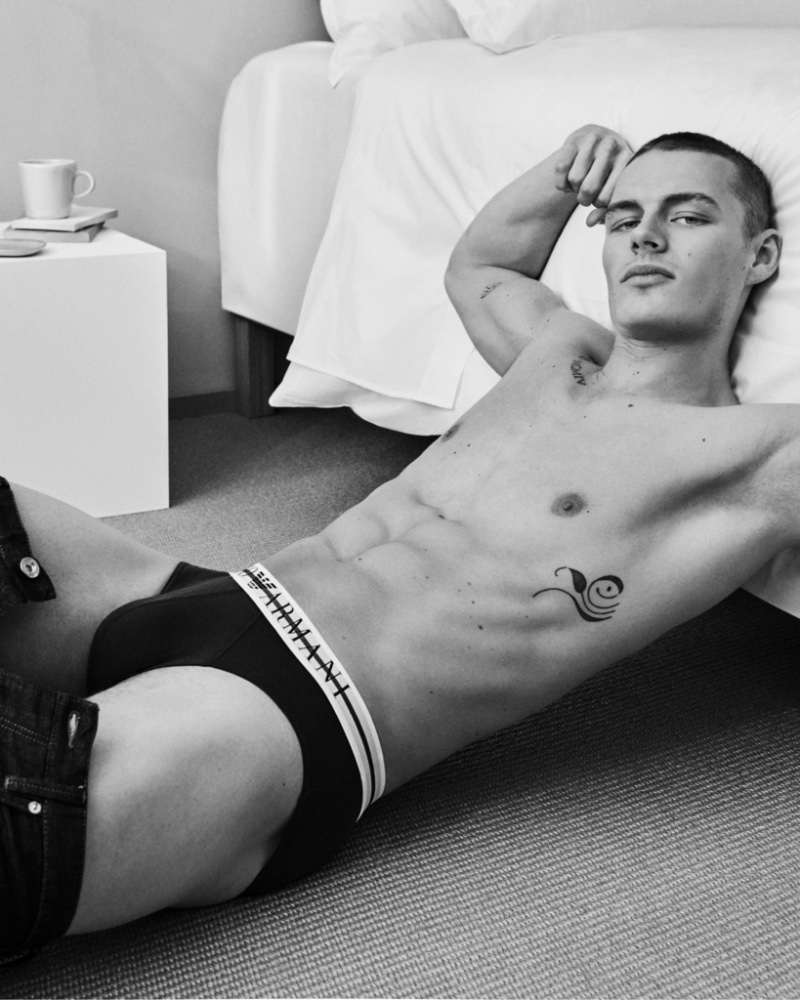 Exuding self-assurance and poise, Finley personifies the quintessential Emporio Armani man, indulging in the luxury of leisurely moments. He is depicted lounging, donning the brand's emblematic underwear briefs in unconventional yet playful manners, such as adorning his head or coyly concealing his posterior.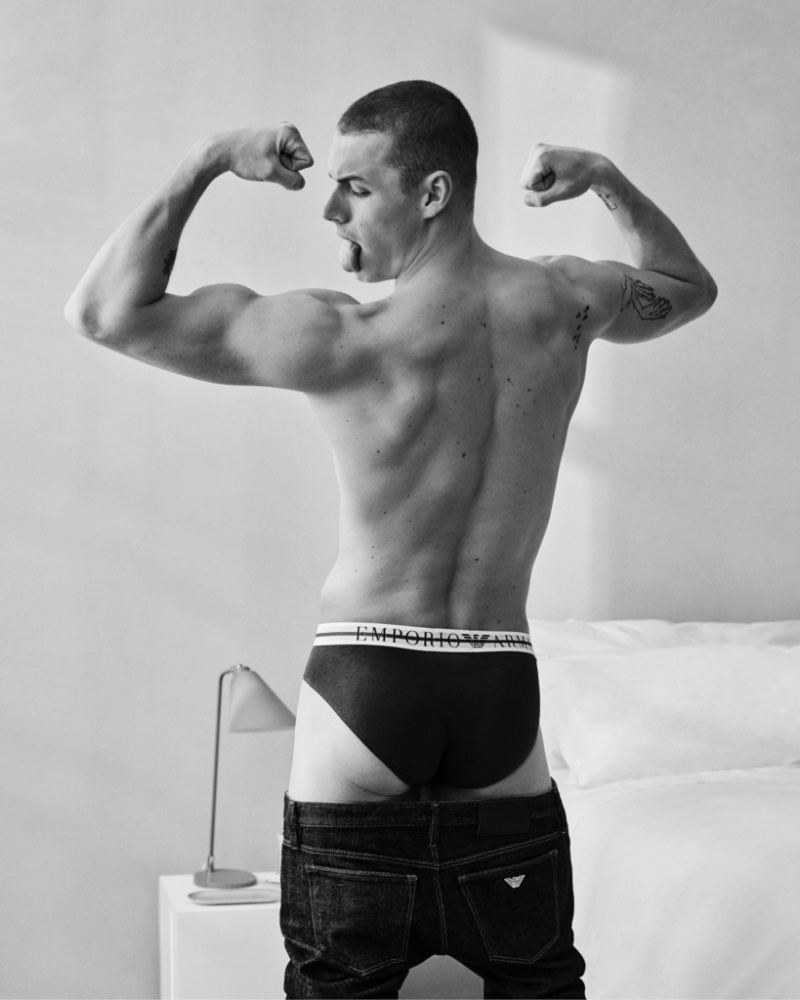 Under the discerning eye of stylist Marc Goehring, Finley's wardrobe extends beyond underwear, incorporating Emporio Armani denim and fundamental garments such as the classic tank top. This harmonious blend of style and comfort renders the collection accessible while maintaining a refined aesthetic tailored to the contemporary Emporio Armani devotee.