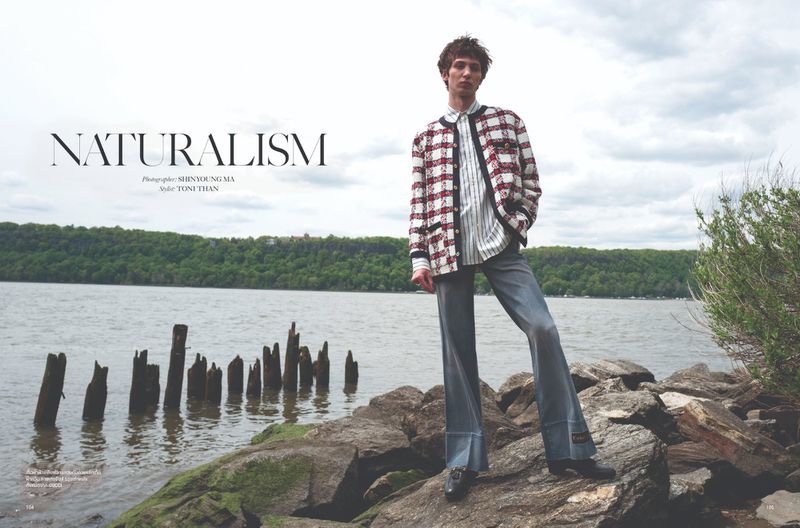 Willow Barrett steps outdoors for his latest story. He embraces eclectic designer style for L'Officiel Hommes Thailand's pages. "Naturalism" serves as the theme with Willow appearing before photographer Shinyoung Ma.
Ma collaborates with New York-based stylist Toni Than for the occasion. The fashion editorial resonates with casual energy as Ma captures Willow against a beautiful nature scene. Ma uses natural light, alternating between color and black and white photography.
On the fashion front, Than curates a wardrobe that mixes contemporary designs with clothes that feature a utilitarian feel. Front and center, Willow dons a lineup of knitwear, printed shirts, tailored trousers, and more. Meanwhile, featured brands include Louis Vuitton, Prada, and Gucci.