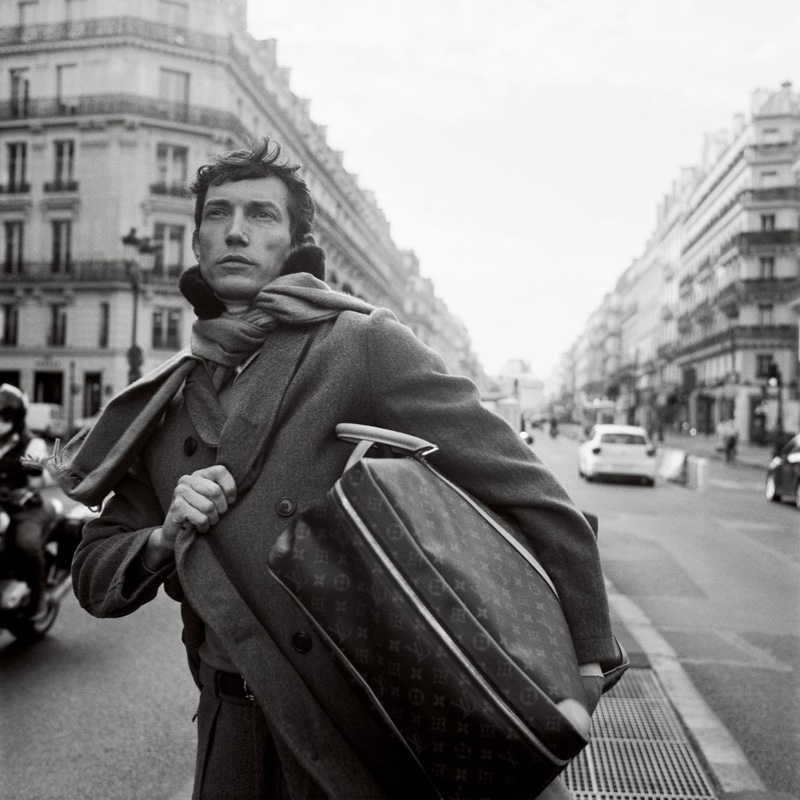 Thilo Muller takes to the streets of Paris for his latest work. The German model stars in a new editorial for the pages of WSJ. magazine. Olivier Kervern captures Thilo in motion as he dons chic layers for the season. Stylist Giovanni Dario Laudicina injects the story with personality, recalling his own everyday experiences.
"Every morning leaving my house, I cross a manhole with a strong wind, and I love how the air shapes my clothes," says Laudicina. "I think it's a 'fashion moment' that everybody experiences in their daily life and that we all find it beautiful and magic."
Taking a page from Laudicina's lovely book, Thilo impresses upon us an elegant wardrobe for the workweek. Kervern captures the lean model in black and white images that depict a sleek wardrobe, complete with brands such as Ermenegildo Zegna and Celine.