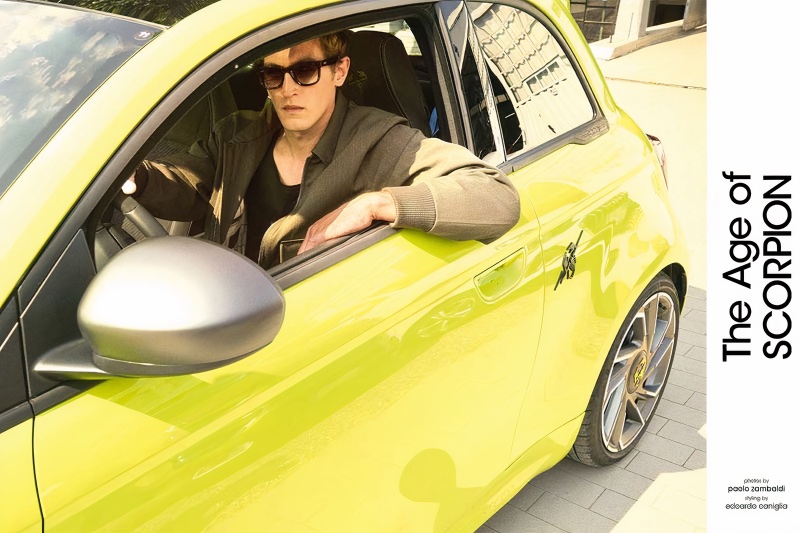 The 2023 Fiat 500e Abarth Scorpionissima, an Acid Green moment, is Rutger Schoone's chosen ride in his latest style adventure. This Dutch fashion model lights up the pages of ICON Italy's August 2023 edition in a piece aptly dubbed "The Age of Scorpion."
Engaging in exploring sporty elegance, Rutger collaborates with photographer Paolo Zambaldi. Zambaldi's craft lends a raw and authentic vibe to the photos, saturating them with an overexposed, casual charm. Guided by the fashion direction of Edoardo Caniglia, Rutger's wardrobe pays homage to relaxed, sporty attire.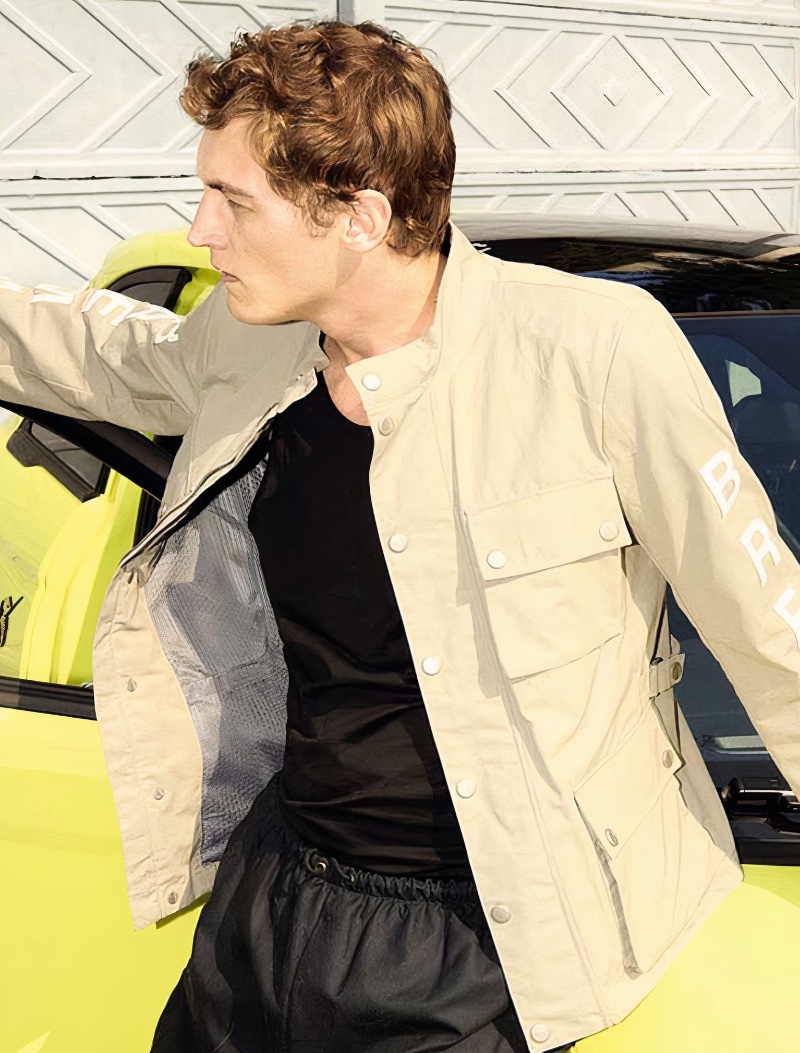 Our fashion journeyman shifts seamlessly from button-down shirts and drawstring trousers to an edgy leather moto jacket, all in versatile neutral tones. Notably, brands such as Loro Piana, C.P. Company, and Filson grace his wardrobe, adding their unique flair to the fashion narrative.