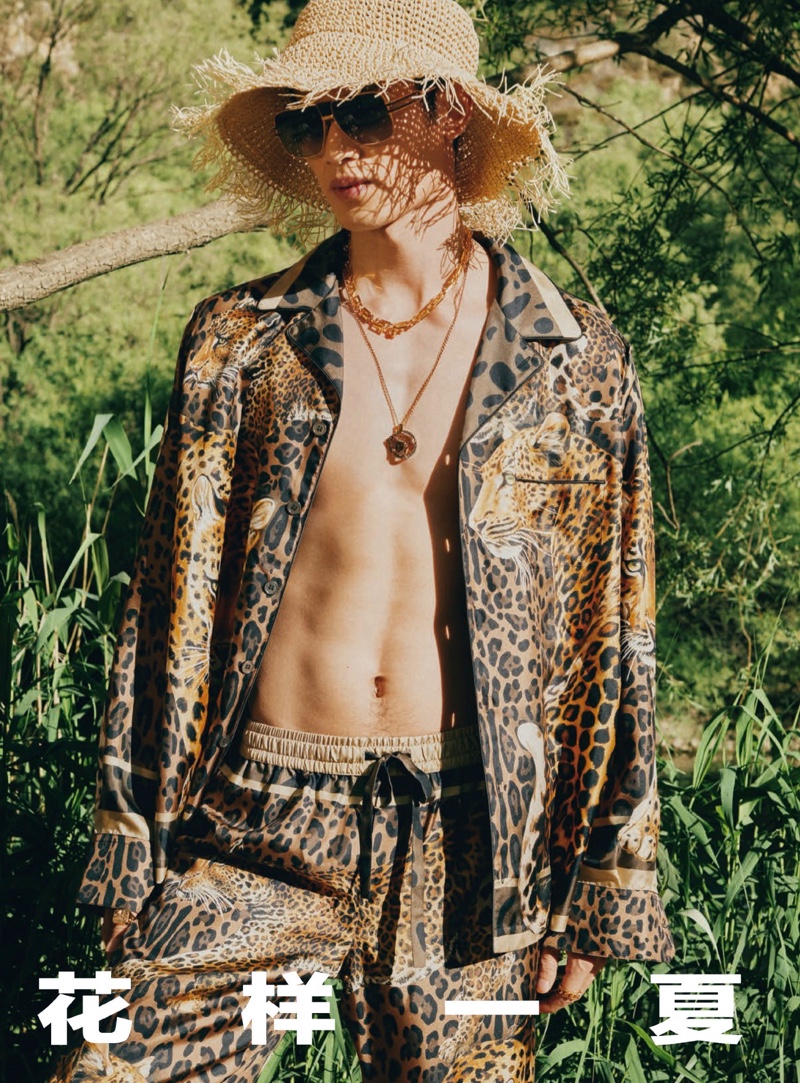 Qiang Li and Lang Chen step outdoors for their latest work. The Chinese models grace the pages of GQ China's latest issue. Embracing the theme of a "Summer Vacation," Qiang and Lang don relaxed styles.
Enjoying their moment in the spotlight, the models explore their surroundings while inspiring as stylish muses. Jiang Nan photographs the pair for the occasion. Sharing the spotlight, Qiang and Lang showcase casual designer looks.
Fashion editor Runhao Li styles the fashion shoot. Li curates a wardrobe with a graphic statement, executed in pants, shirts, and more. Featured labels range from Saint Laurent and Acne Studios to Lanvin.