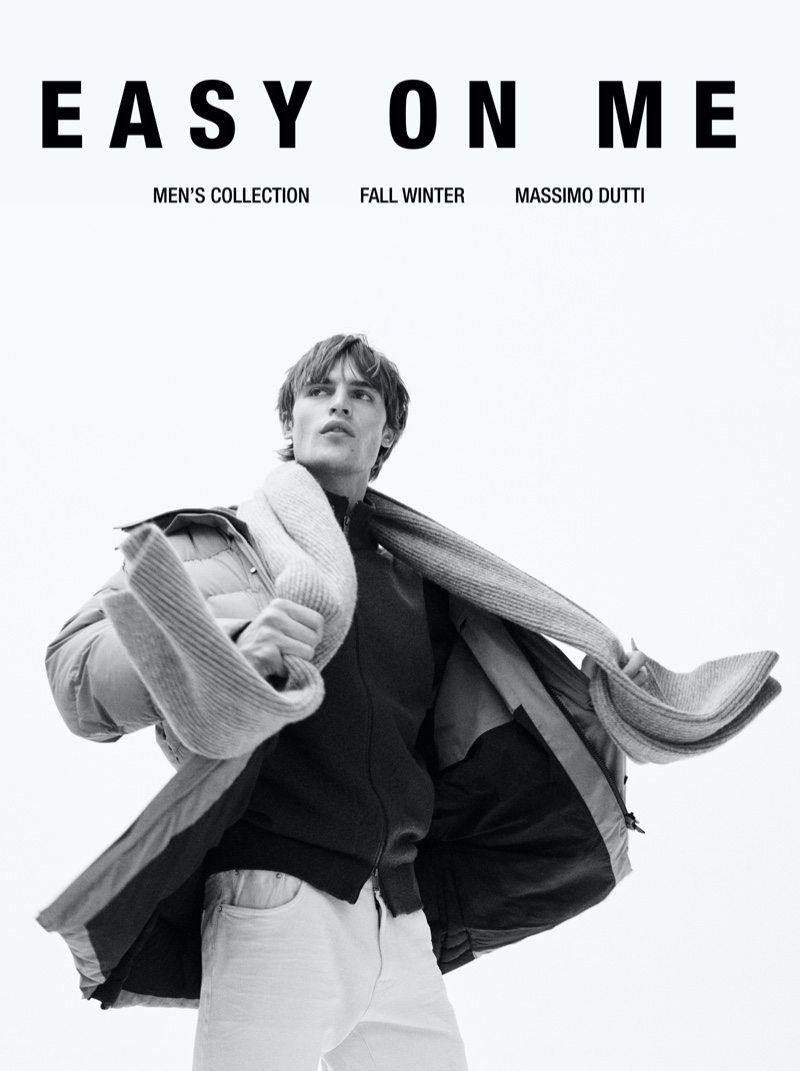 Parker van Noord reunites with Massimo Dutti just in time to plan for winter outfits. As usual, the Spanish brand proposes an essential season of dressing with classic menswear pieces. This time around, Massimo Dutti delivers its stylish wardrobe as an editorial entitled "Easy on Me."
Delivering dynamic poses, Parker charms as he hits the photo studio for Massimo Dutti. Bruno Staub photographs the top model. Staub creates a fun vibe for the season, juxtaposing his stylish images with energetic sequences.
Meanwhile, Massimo Dutti shares its "renewed theory for between the seasons dressing." The label champions "all-weather outfits," executed with the ease of layering your favorite pieces. Massimo Dutti's recommended essentials include puffer jackets, knitwear, and tailored coats.