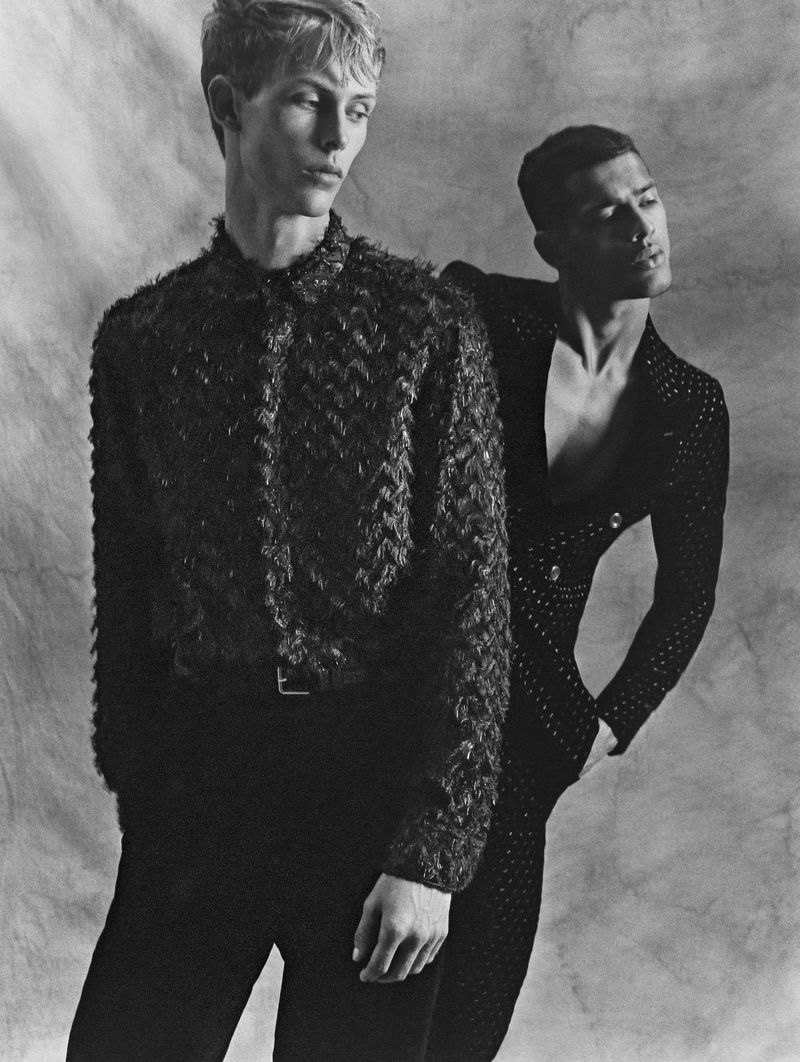 Oliver Houlby and Jonas Barros put their best feet forward as they star in a brand-new fashion feature. The models appear in the October 2021 edition of ICON Italy. The magazine heads into fall with a story to celebrate Emporio Armani's 40th anniversary.
Alessandro Burzigotti mirrors Emporio Armani's timeless elegance by taking black and white images for ICON Italy's pages. Burzigotti hits the studio with Oliver and Jonas. The pair poses for chic portraits that emphasize Emporio Armani's clean lines for the season.
Meanwhile, ICON fashion editor Edoardo Caniglia works his magic on set. Caniglia outfits Oliver and Jonas in dapper numbers. The selected wardrobe highlights Emporio Armani's generous proportions and fine attention to detail.