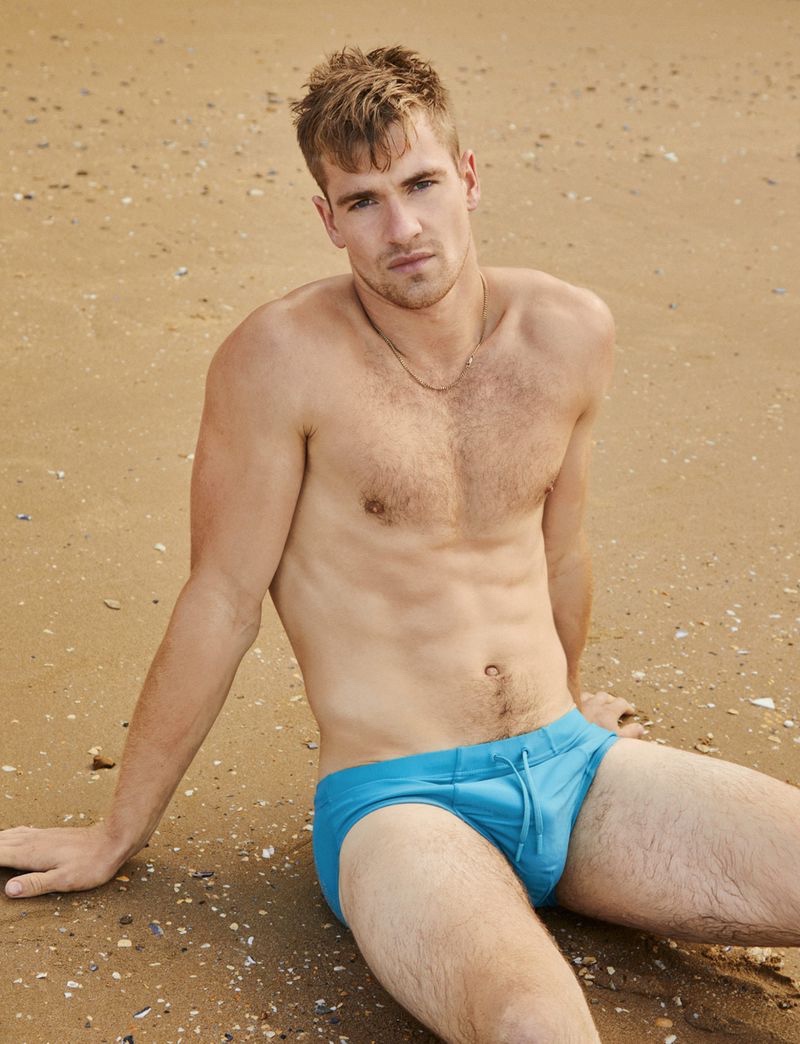 Matty Carrington makes waves in a new swimsuit story ahead of summer. Taking a day off, Matty heads to the beach. The British model embraces designer style by showcasing a mix of swim shorts, swimsuits, and beachwear. Matty appears in Wonderland magazine for the occasion with the story boasting the name "Making a Splash."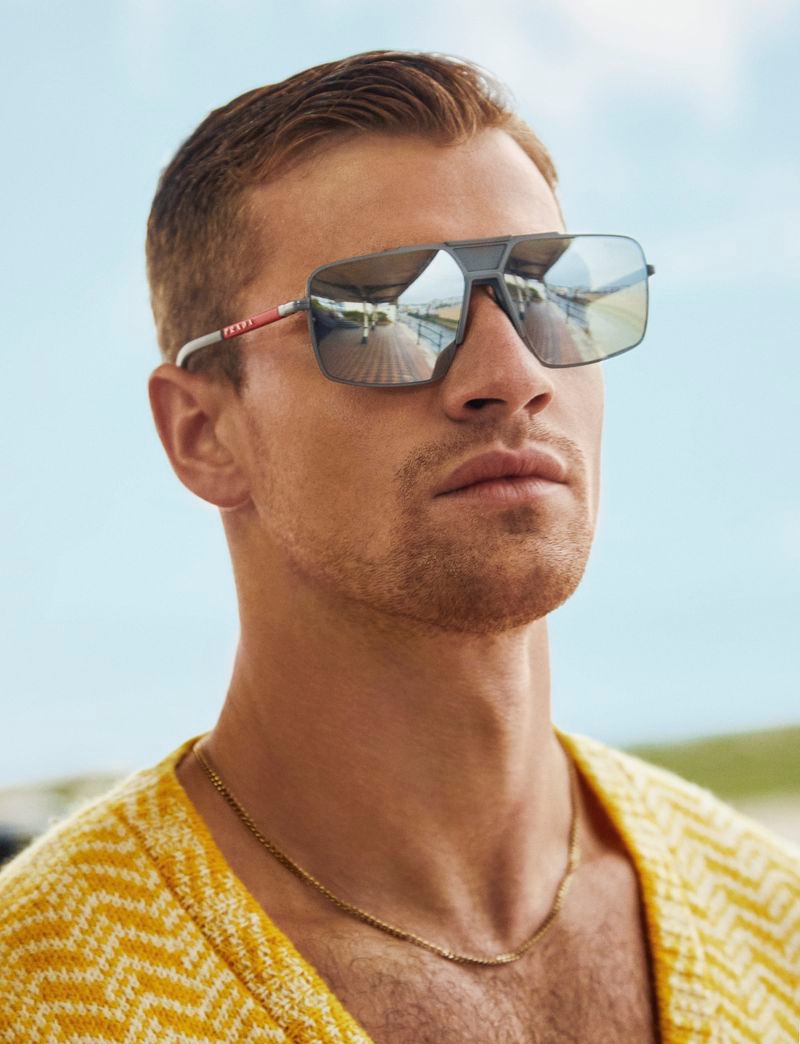 Eddie Blagbrough photographs Matty Carrington for Wonderland. Blagbrough and Matty go to the beach for a fun day of colorful and vibrant style. Blagbrough approaches the editorial casually, capturing Matty in a combination of posed and near-candid photos.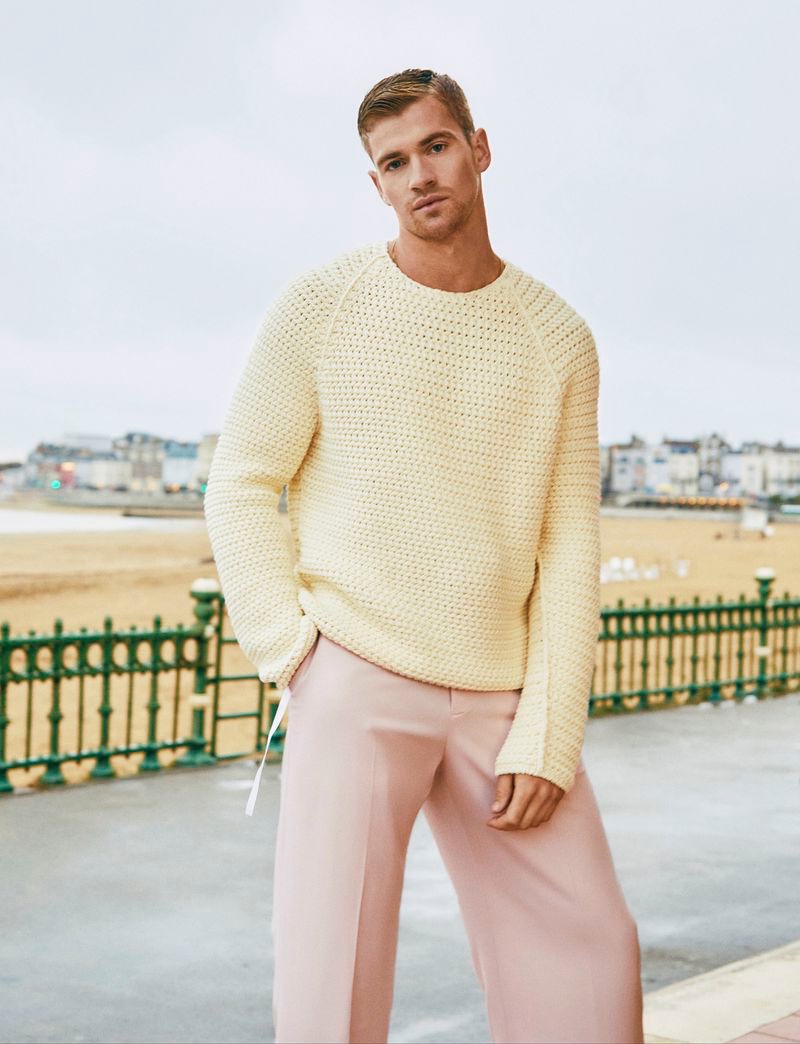 Stylist Stephen Conway outfits Matty Carrington for Wonderland. Conway curates a diverse collection, including labels like Dior Men, Louis Vuitton, and Moschino. Colorful knitwear, trendy swimwear, sleek sunglasses, and other summer essentials share the spotlight.