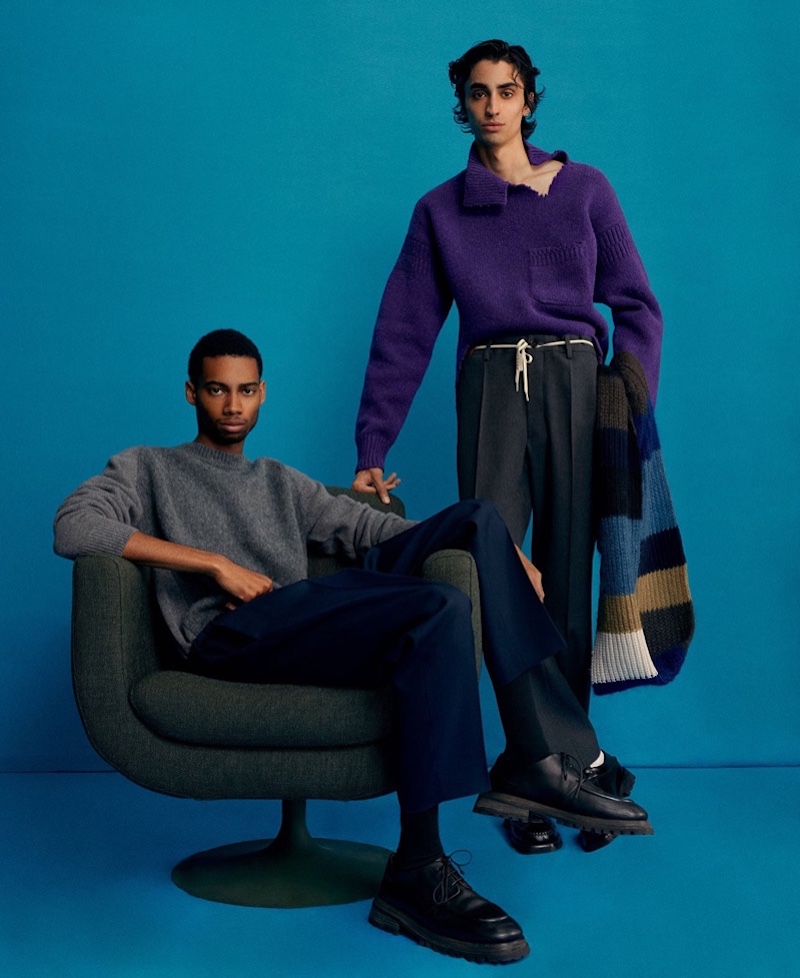 MatchesFashion brings a sensible tone to the season with a fall-winter 2020 editorial. Models Aramish Mangi and Keiron Caynes front the outing in light layers and neutral hues. Masterfully, MatchesFashion presents a new wardrobe with styling that is gentle, tactile, and understated. Stylish recommendations offer equal parts comfort, subtly, and elegance.
Related: MatchesFashion Sets a 'Softer Tone' for Fall
Stylist Simon Chilvers curates a wide range of outfits, including jackets, trousers, and shirts for the fall story. Meanwhile, Casper Kofi photographs Aramish and Keiron. The models wear a selection of brands that range from Caruso and Givenchy to Jil Sander. Cold weather essentials like the cardigan join transitional style ideas like a pair of shorts. However, one thing that remains constant is a sense of timelessness.