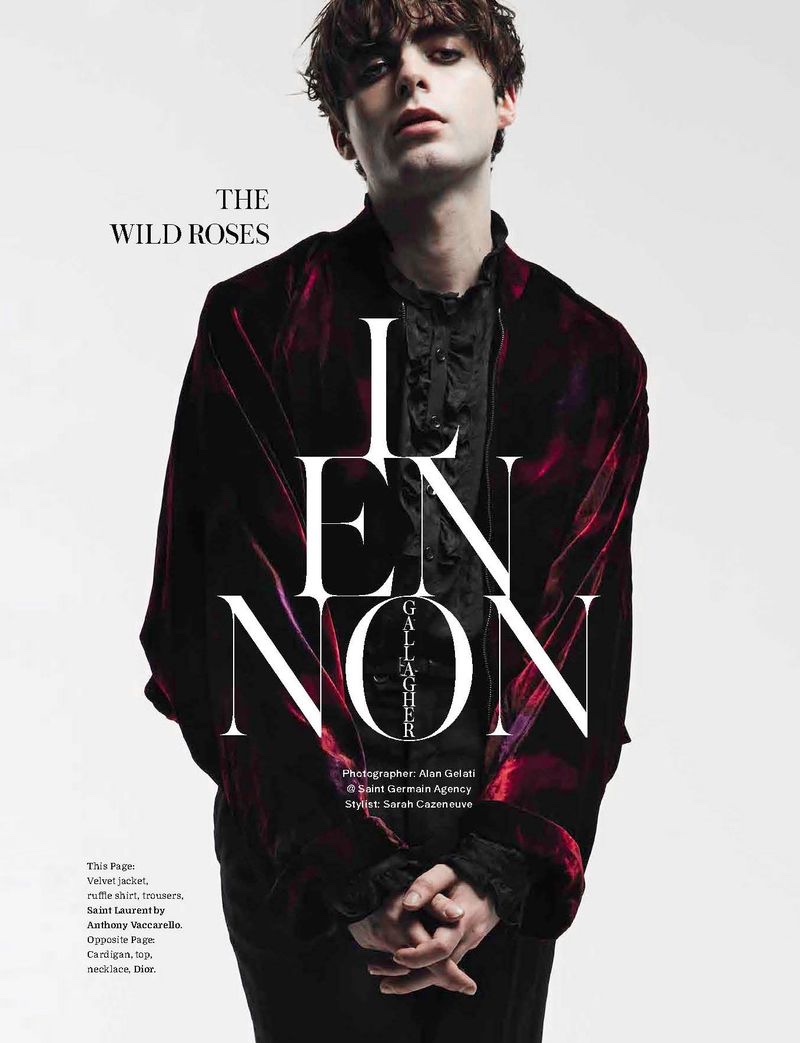 It's all mood and gloom for the latest Vogue Man Hong Kong. Lennon Gallagher is beautifully broody as he takes center stage in "The Wild Roses." Lennon dresses in dark outfits consisting of a luxurious blend of textiles such as leather, velvet, and satin for the occasion.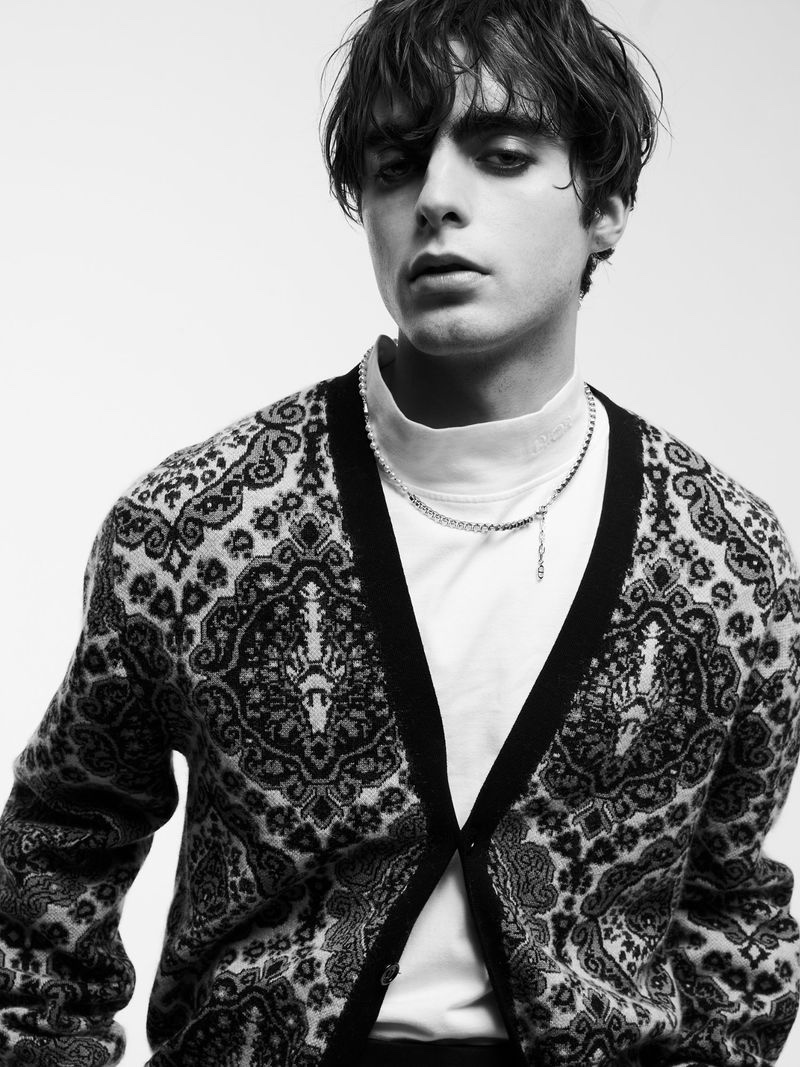 Alan Gelati is in the studio with Lennon Gallagher for Vogue Man Hong Kong. Gelati photographs a high-impact fashion shoot by allowing the garments to speak for themselves. He captures Lennon on a minimal set in a series of color and black-and-white pictures. Meanwhile, Lennon is natural in front of the camera, striking poses that highlight the season's dramatic silhouettes.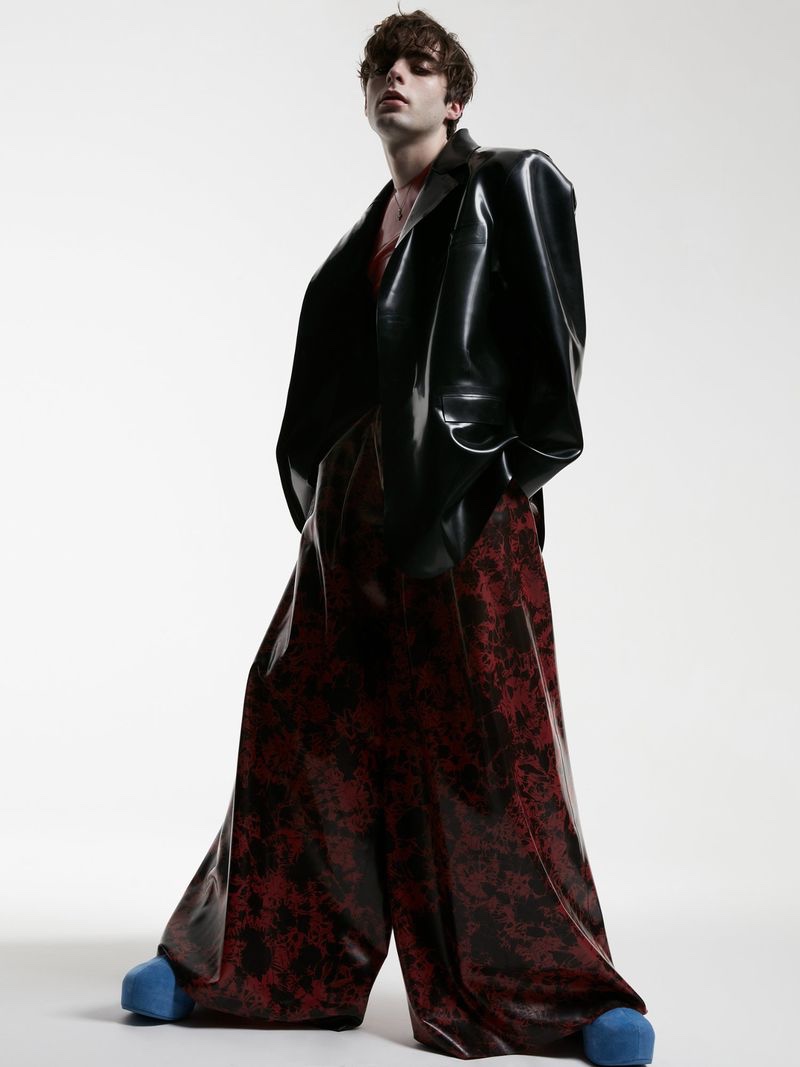 Stylist Sarah Cazeneuve creates a joyful fashion plate for Vogue Man Hong Kong, complete with many exceptional items despite the somber tone. Cazeneuve creates outfits sure to turn heads, from elongated designs to baggy proportions. Lennon dons a variety of brands, including Comme des Garçons, Louis Vuitton, Burberry, and Prada.