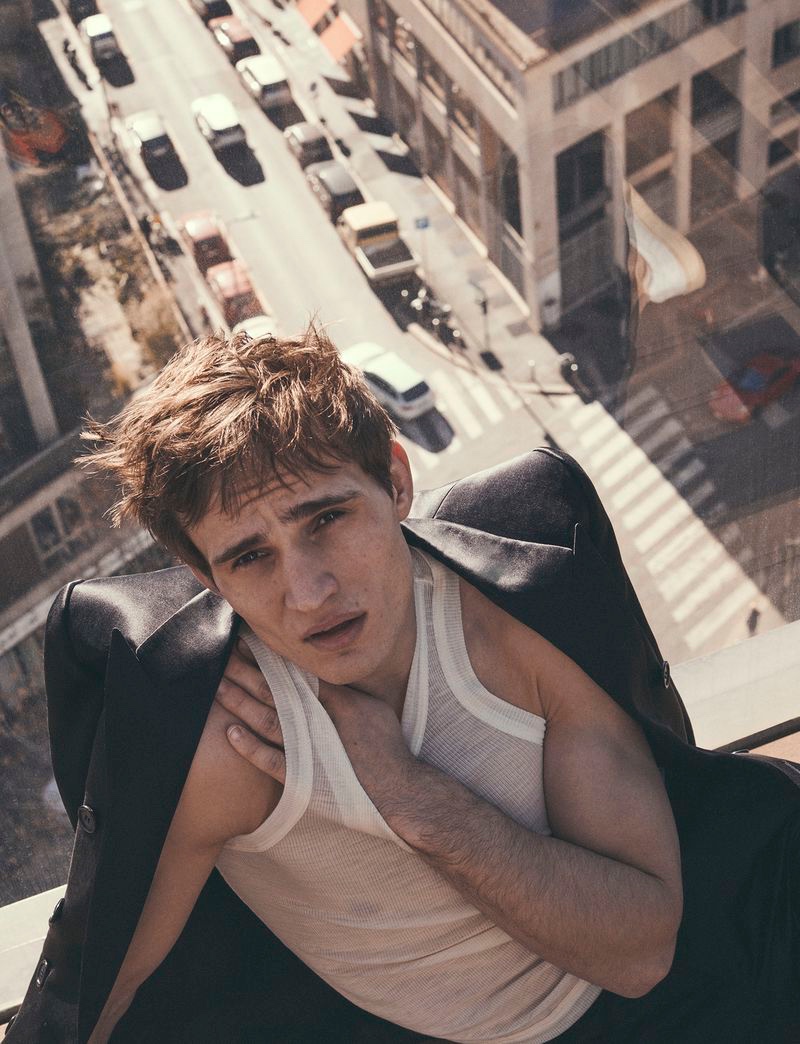 As Julian Schneyder recuperates from an injury, he heads to Milan for a fashion-focused staycation. The Austrian model makes a splash in a story for Man About Town. Julian has a varied wardrobe that can be dressed up for a night on the town or lounging around the house.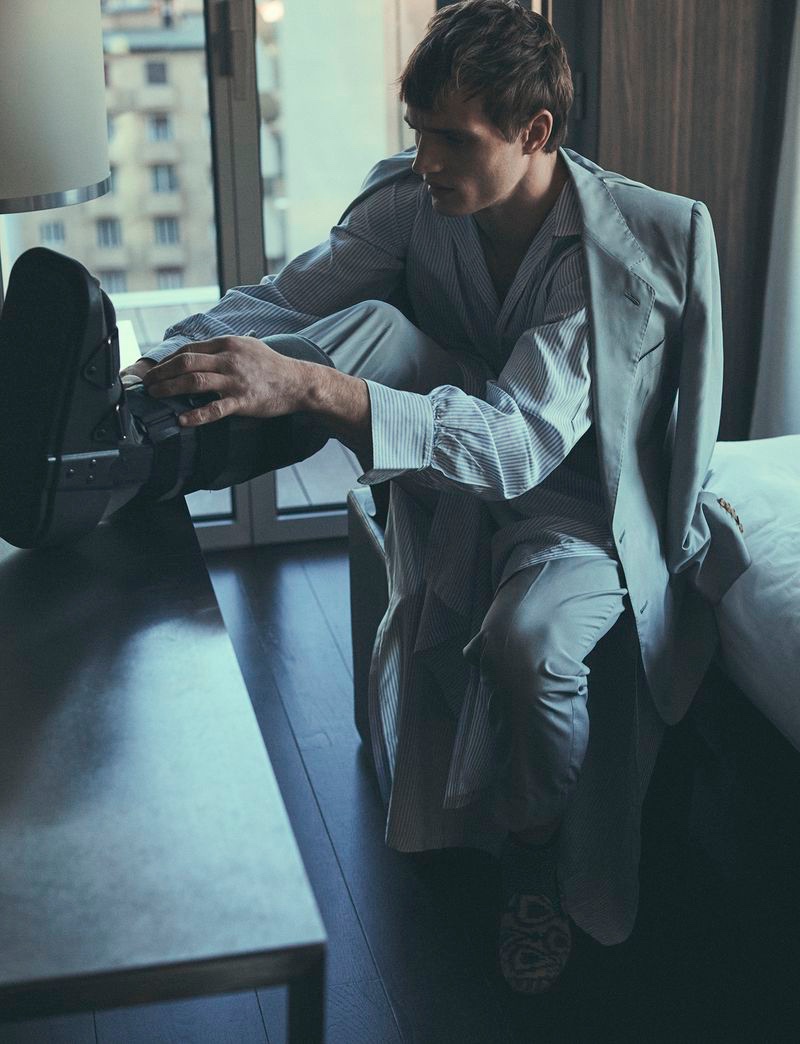 Stefano Galuzzi links up with Julian Schneyder for Man About Town. The Milan-born photographer captures Julian on his home turf, maintaining a soft focus. Galuzzi embraces cool tones as he mixes color and black-and-white photography for the fashion editorial.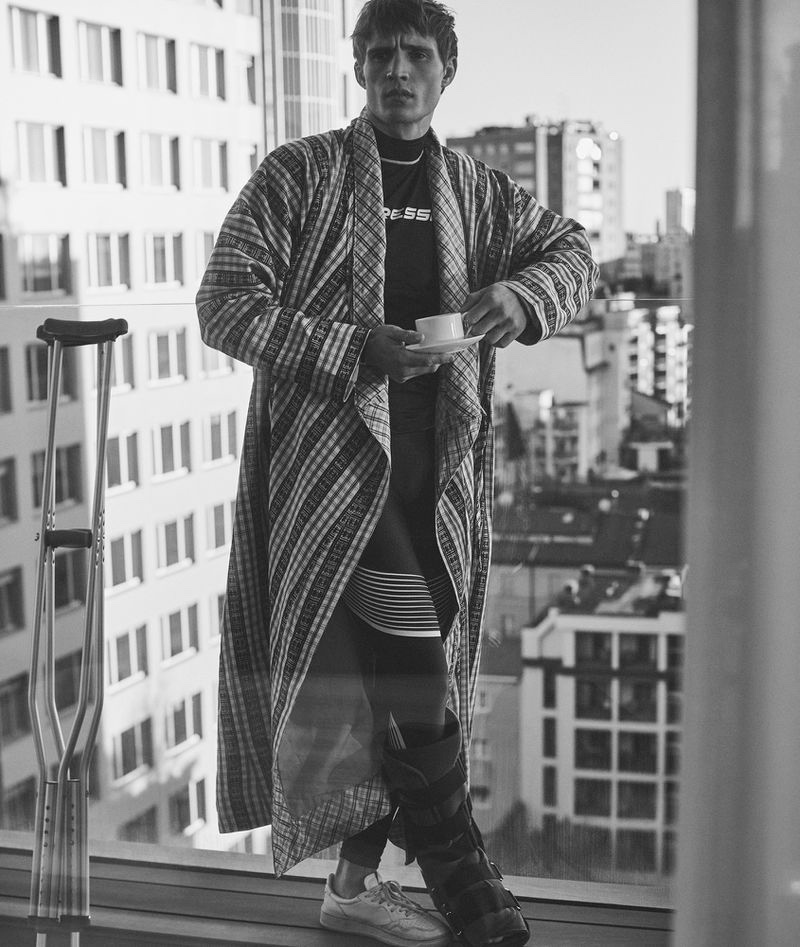 Fashion stylist Robert Rabensteiner works his magic for Man About Town's pages. Rabensteiner curates a fantastic wardrobe combining casual and formal menswear. The stylist delivers style in spades, from suit jackets and sweatshirts to a comfortable but luxurious robe.