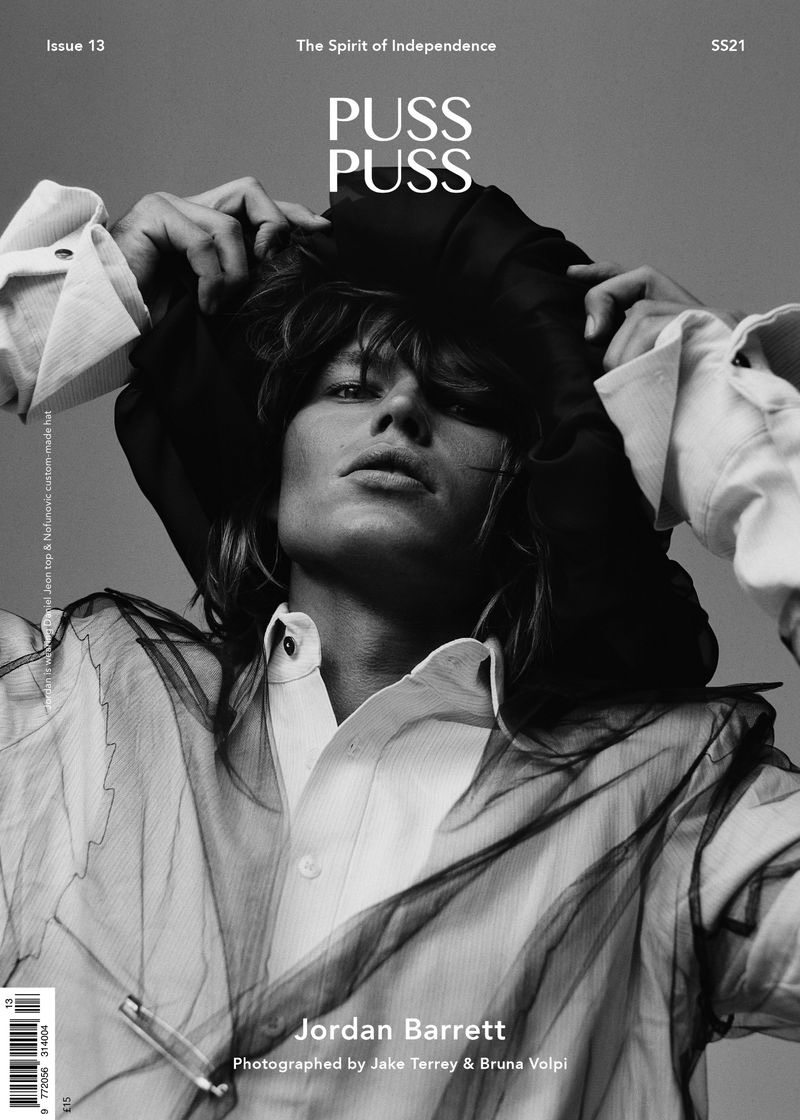 Jordan Barrett returns to the pages of Puss Puss with a new story. In fact, the Australian model covers the magazine's thirteenth issue. Jake Terrey and Bruna Volpi photograph Jordan for the special occasion.
Posing with his face turned upwards, Jordan turns heads in a tulle frock coat and dress shirt from Daniel Jeon's graduate collection. Jessica dos Remedios styles Jordan in the look. She completes the statement look with a custom NOFUNOVIĆ hat.
Meanwhile, inside the magazine, Jordan shares a frame with Babou, the cat. Embracing playful energy, Jordan models eclectic numbers. Terrey and Volpi employ a minimal set and underexposure to let Jordan shine genuinely.