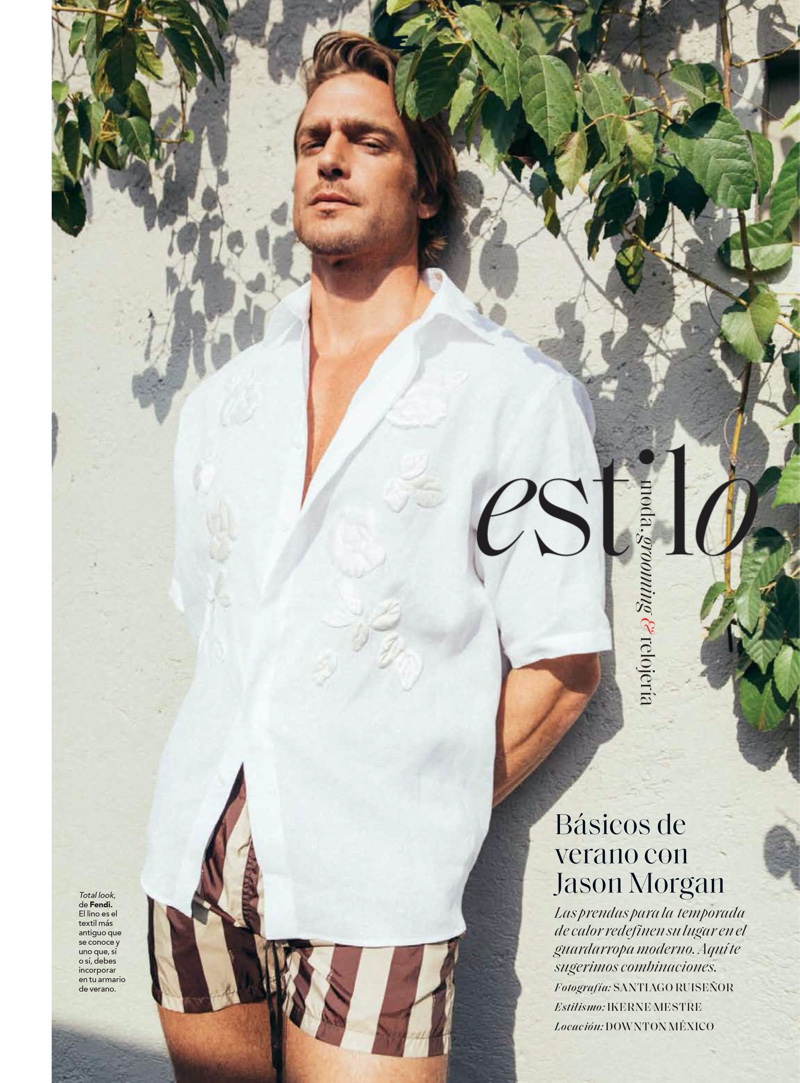 Jason Morgan basks in the sun as he takes a trip to México. The top model enjoys the relaxing getaway for Esquire México's June 2021 issue. Embracing resort-ready style, Jason connects with photographer Santiago Ruiseñor.
Ruiseñor mirrors the vibrant expectations of a holiday south with rich, warm colors. Checking into Downtown Mexico, Jason inspires in summer looks. Ikerne Mestre outfits him in everything from swim shorts and light knitwear to sleek button-down shirts.
Mestre highlights various pieces from brands such as Fendi, Dior Men, and Dolce & Gabbana. Sunglasses also share the spotlight. In addition, modern styles come together from Carrera and Levi's.