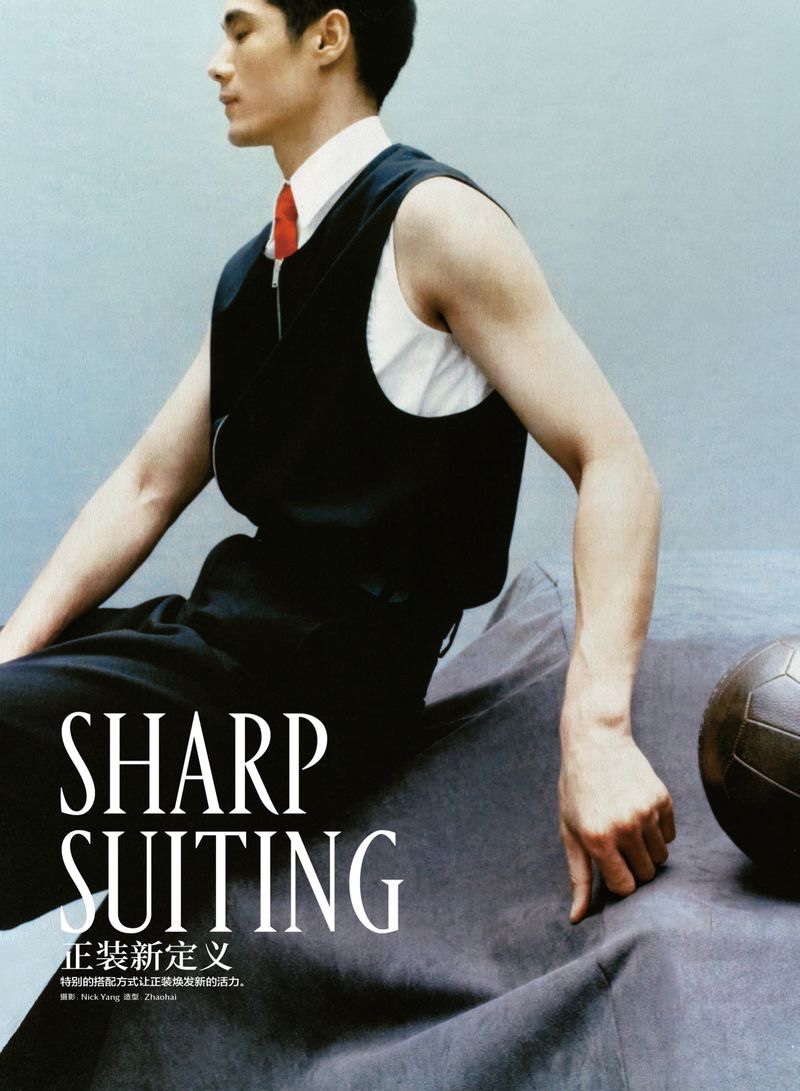 It's deja vu with another stunning editorial featuring Hao Yun Xiang. The top model proves his command of the set in a fashion spread for Wallpaper China. In "Sharp Suiting," Hao's fashion-forward attire is awe-inspiring.
Photographer Nick Yang captures a bold look at the season with great style. The latter emphasizes the set's atmosphere as Hao explores a phenomenal designer wardrobe on his own terms. For the artful outing, Yang plays around with the cropping of images.
Meanwhile, Wallpaper China's pages feature Hao's styling by Zhao Hai. There is a perfect harmony between the clothes and accessories that Yang favors. Jil Sander, Celine, and Hermès are just some of the high-end labels highlighted in this fashion shoot.