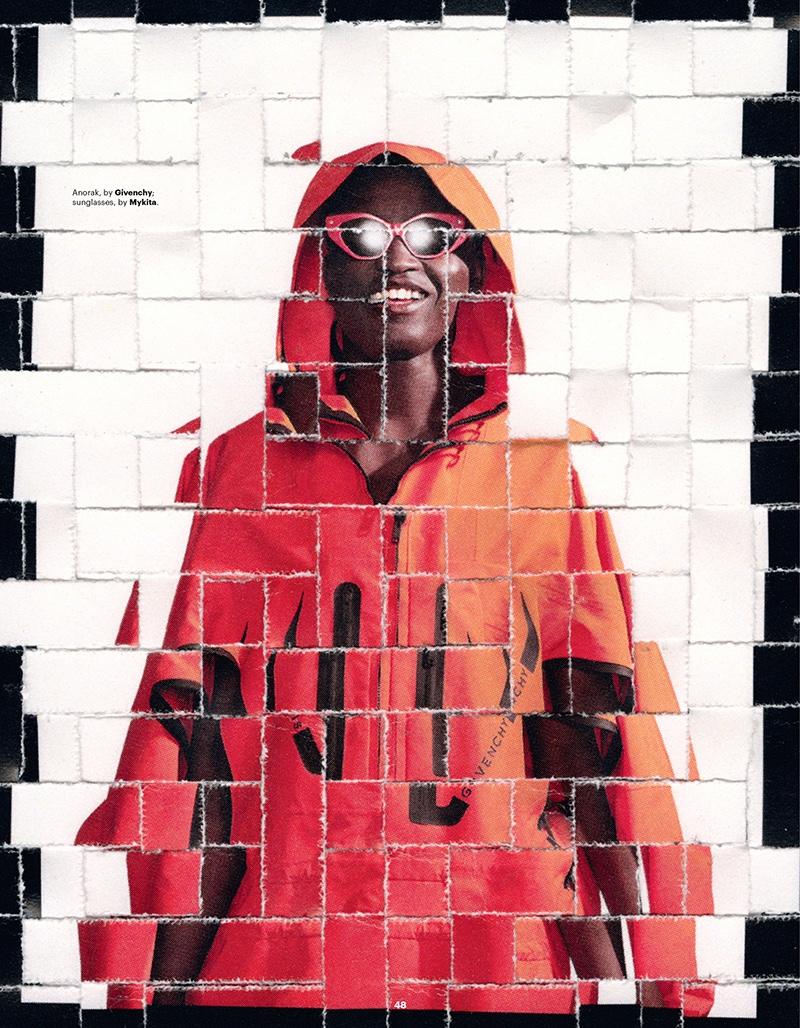 Esquire Singapore embraces a theme of "Wild & Free" for its January 2020 issue. The idea is front and center with a story lensed by photographer John Tsiavis. Entitled "High Vibrating Frequency," the editorial features models Anthony Smith, Mateen Ismail, and Simon Deng. The trio takes to the studio in looks styled by David Bonney.
Approaching the outing, Tsiavis explains, This sculptural intrecciato effect…gave me the opportunity to reimagine, manipulate and reconstruct the two-dimensional image into something more dynamic, not through any digital means but the materiality of the medium.
Tsiavis continues, The freedom to experiment beyond the image and create using my hands, reminded me of the joy of imaging making through photography when I first discovered it.