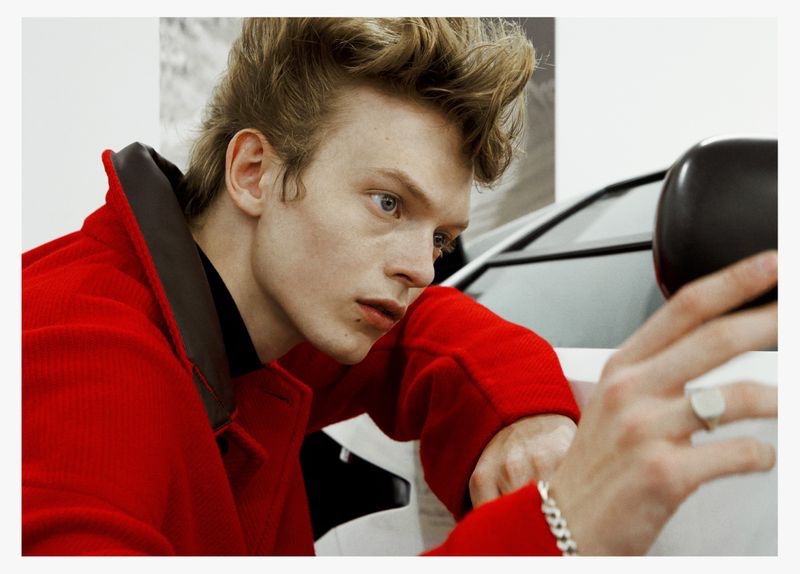 Dan Rogers makes a stylish impact with a new fashion editorial. The British model stars in "Fast Fuse" for GQ Brasil. In front and center, Dan takes to McLaren Barcelona in looks fit for a style-savvy racer!
As Dan prepares for the fast lane, photographer Celeste Galanda captures the scene. Galanda lets the clothes do the talking with subdued lighting. Meanwhile, Dan channels a retro attitude with hairstyles by Regina Khanipova.
On the fashion side of things, stylist Francisco Ugarte does not disappoint. Ugarte curates a designer wardrobe with bright colors and luxurious outerwear. Leather jackets and more come together, showcasing brands like Louis Vuitton, Kenzo, and Roberto Cavalli.