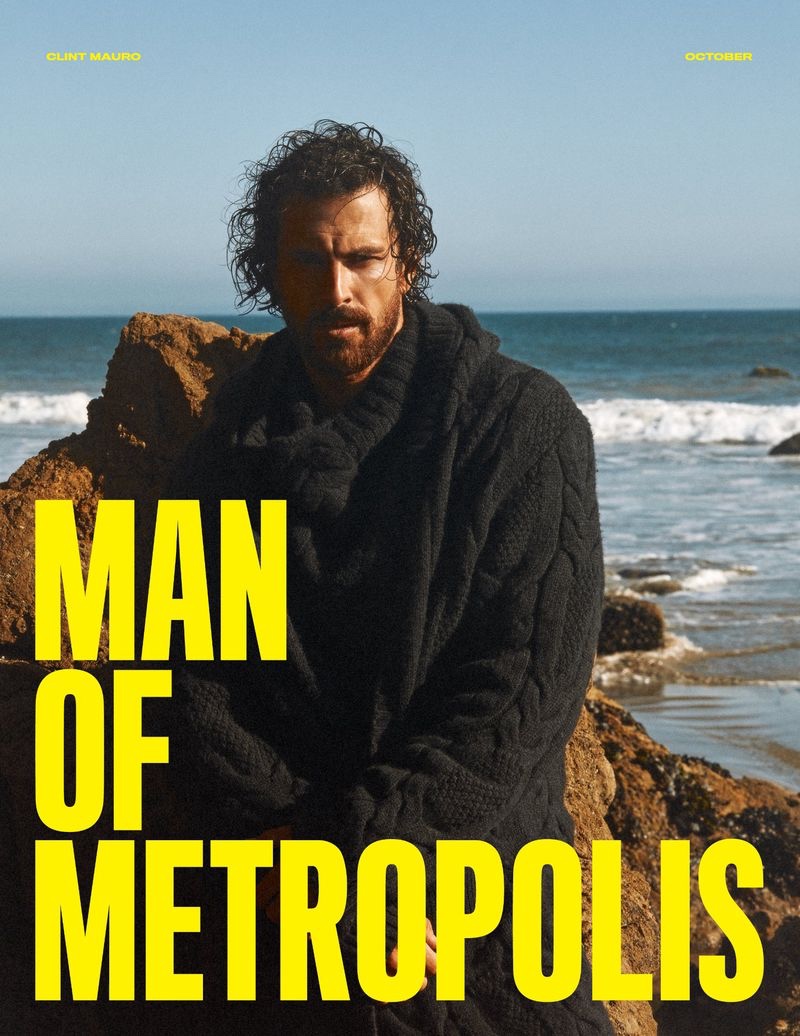 Clint Mauro is a Man of Metropolis as he covers the magazine. The American model connects with the magazine to star in a striking editorial entitled "Wild Blue." Exuding a rugged attitude, Clint takes to the beach for the occasion.
Celebrity and fashion photographer Dennis Leupold focuses his camera lens on Clint for the story. Leupold captures a new side of Clint, embracing a relaxed surfer vibe. The art direction comes together with Courtney Walter at the helm.
Meanwhile, Oretta Corbelli looks after styling. Corbelli plays an adventurous hand, seamlessly blending bold pieces with more grounded clothing articles. Featured brands range from Valentino and Emporio Armani to Cavalli.