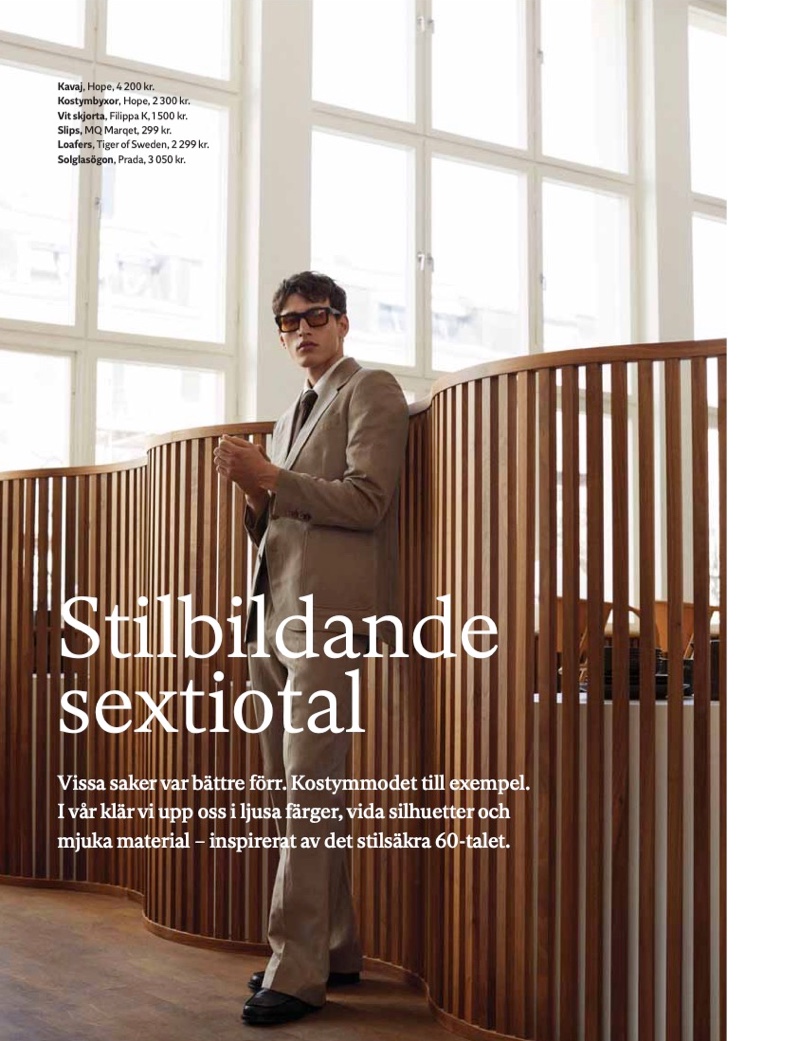 Ante Padovan steals the scene with a stunning new editorial. Andreas Johansson photographs the model for King magazine. Relaxing indoors, Ante inspires in a sartorial wardrobe, which revolves around elegant suiting.
Johansson collaborates with stylist Gorjan Lauseger for the fashion shoot. Lauseger navigates the current trends and highlights a reemergence of styles from the sixties. As a result, sharp suits with relaxed lines take the focus.
In front and center, Ante appears before Johansson's lens. Natural light contributes to chic images. Ante wears linen, cotton, and knits as he showcases the latest from brands like Acne Studios, Tiger of Sweden, and Oscar Jacobson.