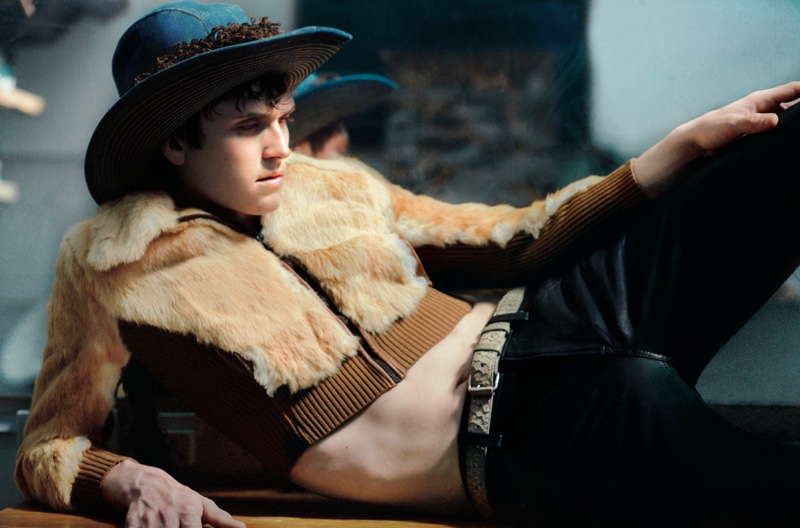 Anders Hayward appears in a feature for The Last Magazine. The top model links up with the magazine to discuss his foray into acting with his debut in Scott Graham's film, Run. No stranger to intertwining his dance background with modeling work, Anders explains how he applied it to acting. 
"Coming from a dance background where I felt all of my dance work was character-based, I'm fascinated with characters and I felt like Kid was really interesting," says Anders. "I felt like it was a good opportunity for me to really push myself to do something totally different from anything that I'd done before." Read more at TheLast-Magazine.com.
Naturally, Anders appears in images for the occasion as well. He poses for the lens of photographer Alessandro Raimondo. Meanwhile, Olivier Boivin-Carrier styles Anders in labels such as Diesel and Hugo Boss.