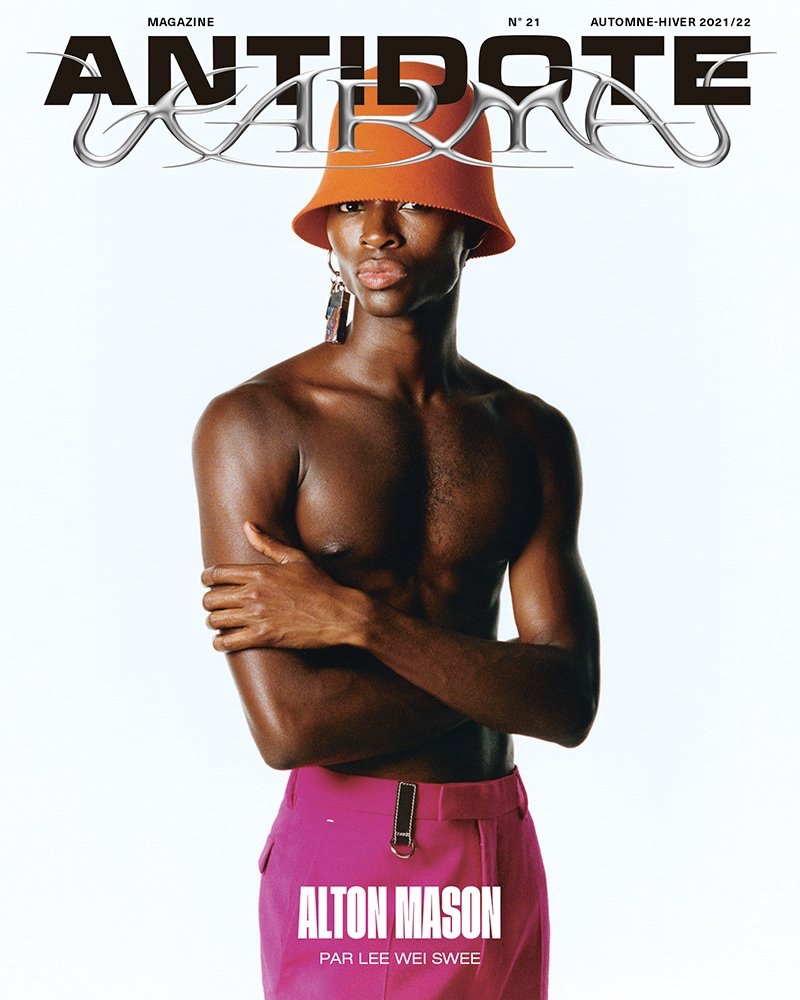 With a new cover shoot, Alton Mason takes the spotlight once more. Antidote magazine's fall-winter 2021 issue features the dancer and model on the cover. Alton is dressed in Berluti, showcasing the luxury brand's vibrant menswear.
Alton serves up dynamic poses inside the magazine. On a minimalist studio set, he connects with photographer Lee Wei Swee. The latter captures Alton from a variety of perspectives for a fun fashion shoot.
Yann Weber, meanwhile, styles Alton for Antidote. Alton wears Berluti's elegant tailoring and colorful patina-inspired treatments front and center. Alton also talks to Antidote about making his big-screen debut as Little Richard in Baz Luhrmann's "Elvis."
At a ceremony in Australia, Alton met Luhrmann by chance and complimented the director's hair. After learning that Alton can dance and sing, Luhrmann decided to postpone his flight the next day so he could take him to his favorite movie house.
"That's what we did," Alton explains, "and that's where he suggested I audition for the role of Little Richard. It was an incredible chain of events! I'm utterly grateful, because I'd never dared to dream of doing such things. It's beyond me how it happened! "