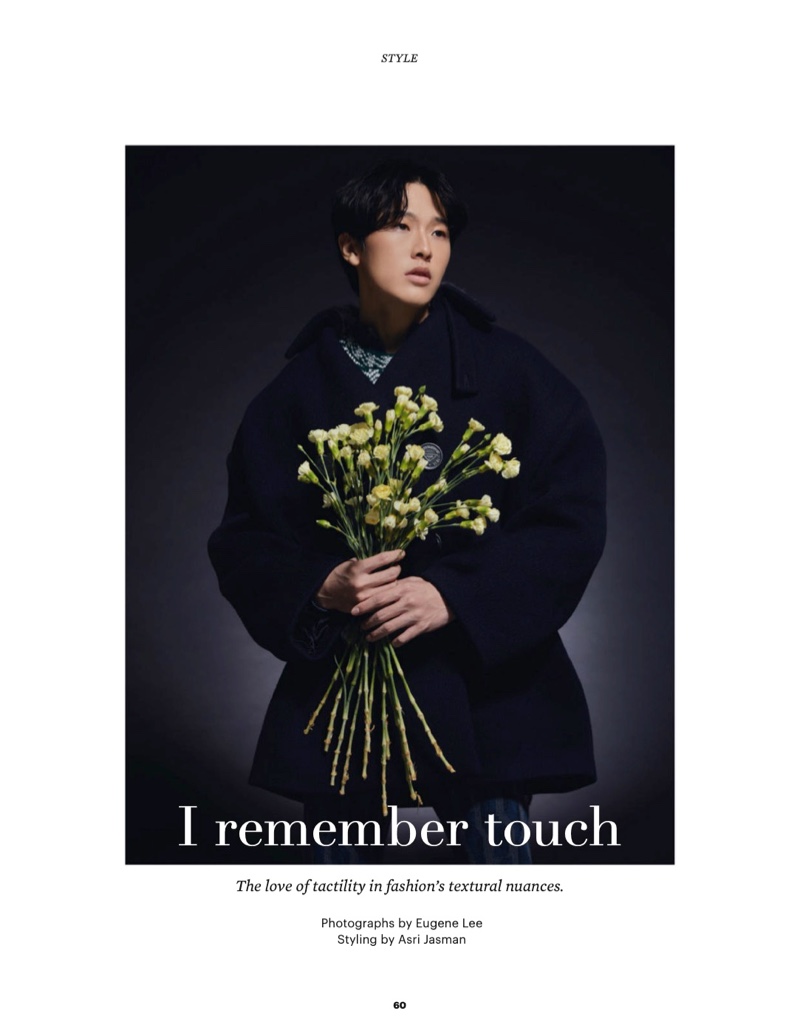 Esquire Singapore makes a textured fashion play with its latest issue. Stylist Asri Jasman celebrates the tactility of fall fashion with a story entitled "I Remember Touch." Jasman outfits model Aloysius Chua for the occasion.
Hitting the studio, Aloysius takes up the spotlight. He wears statement looks that pack a stylish punch with different materials such as suede, denim, and wool. Striking poses, Aloysius appears before photographer Eugene Lee.
Lee keeps the frame tight, for the most part, highlighting some of fall's best menswear. In front and center, Aloysius stirs up envy in covetable looks. Must-have fashions come together from brands like Louis Vuitton, Celine, and Dolce & Gabbana.