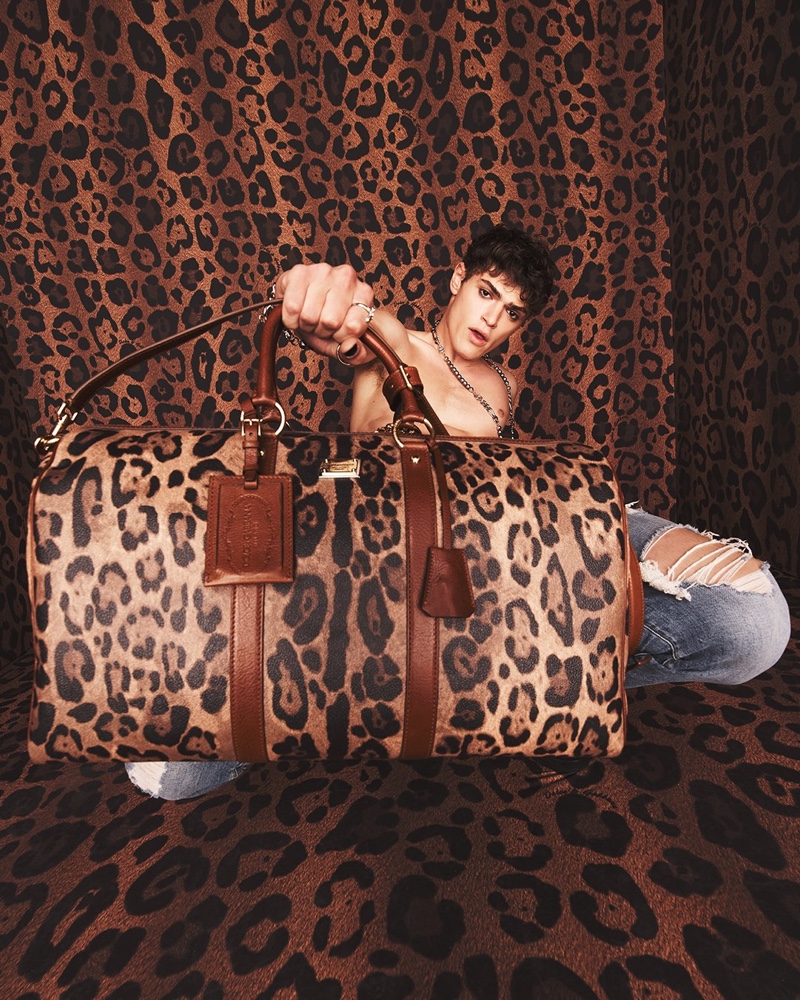 Dolce & Gabbana has been fond of leopard prints for quite some time now. The stylish all-over print has remained a staple of its men's wardrobe. Leopard's unique and bold patterns make the design timeless for men looking to make a stylish splash!
For Dolce & Gabbana, the leopard print has evolved with and outlasted many fashion trends that have come and gone. This is why the brand has decided to introduce a new chapter for their #DGLeo exclusive collection—giving their iconic D&G leopard prints a fresh and revamped look. 
Related: JUERGEN TELLER CAPTURES A VIBRANT SICILY FOR DOLCE & GABBANA FALL '21 CAMPAIGN
The accessories in Dolce & Gabbana's men's Crespo Leo Collection come in different shapes and sizes. The range offers leopard print travel bags, cross-body bags, mini bags, pet carrier bags, backpacks, wallets, belts, and other fashionable accessories.
Dolce & Gabbana highlights select pieces from the Crespo Leo collection with exciting new imagery. Models Mattia Giovannoni and Marcelo Zhang hit a leopard-decorated set to showcase must-have accessories from the #DGLeo collection. The bags and accessories offer the opportunity to travel in style while embracing a retro and trendy look. 
Dolce & Gabbana Crespo Leo Collection