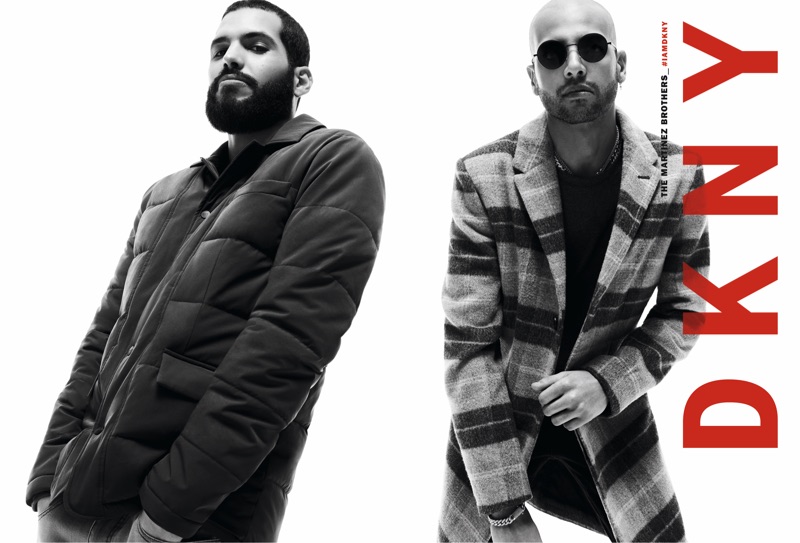 DKNY celebrates its 30-year anniversary by enlisting homegrown talent for its fall 2019 men's campaign. Disc jockey duo The Martinez Brothers star in the label's new advertisement. Amy Troost photographs the pair, while Carlos Nazario looks after styling.
Related: Levi Dylan Takes the City by Storm for DKNY Spring '19 Campaign
Sharing their story with DKNY, The Martinez Brothers share, We were born and raised in the Bronx. We are blessed to have found our passion through music. It's taken us to the far corners of the world, and along the way, we have met so many people and have had the craziest adventures. At the end of it all though, New York is our home.
The Martinez Brothers continue, It made us who we are and is with us always, wherever we may be. You can hear it in the music we play and how we talk and see it in the way we dress. That's why this partnership with DKNY is so natural and makes perfect sense for us. Excited to be a part of their family and continue to tell this New York story.
The Martinez Brothers for DKNY Fall 2019 Campaign