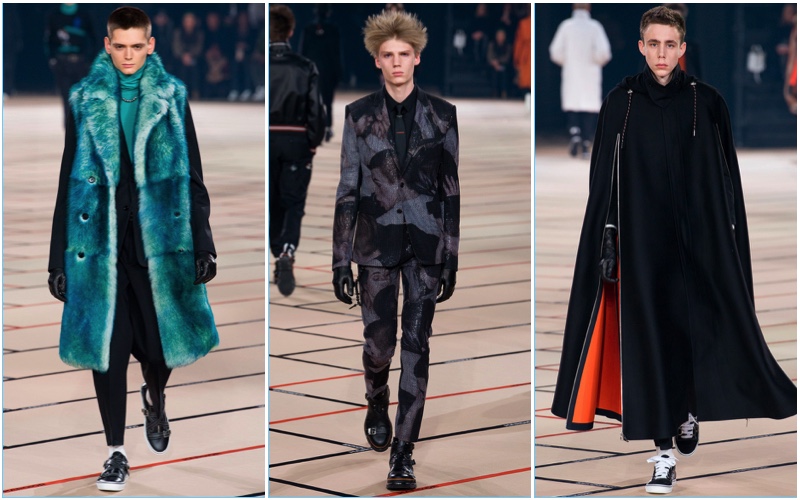 Belgian designer Kris Van Assche continues to play a youthful hand at Dior Homme with the brand's fall-winter 2017 collection. The new range captures a tailored take on teenage days and rave parties. Here, Van Assche employs a lineup of black fashions with sporadic pops of color.
Related: Rami Malek, Boy George + More Front Dior Homme's Spring Campaign
Pinstripe suits give way to splashes of black and red stripes, juxtaposed with safety pins and key rings. Baggy trousers and skate-style sneakers add to the season's youthful progression. Marrying a young narrative with the luxury of Dior, Van Assche offers contemporary staples such as the bomber jacket in leather. Colored fur and rave graphics also contribute to the outing.
Dior Homme Fall/Winter 2017 Collection