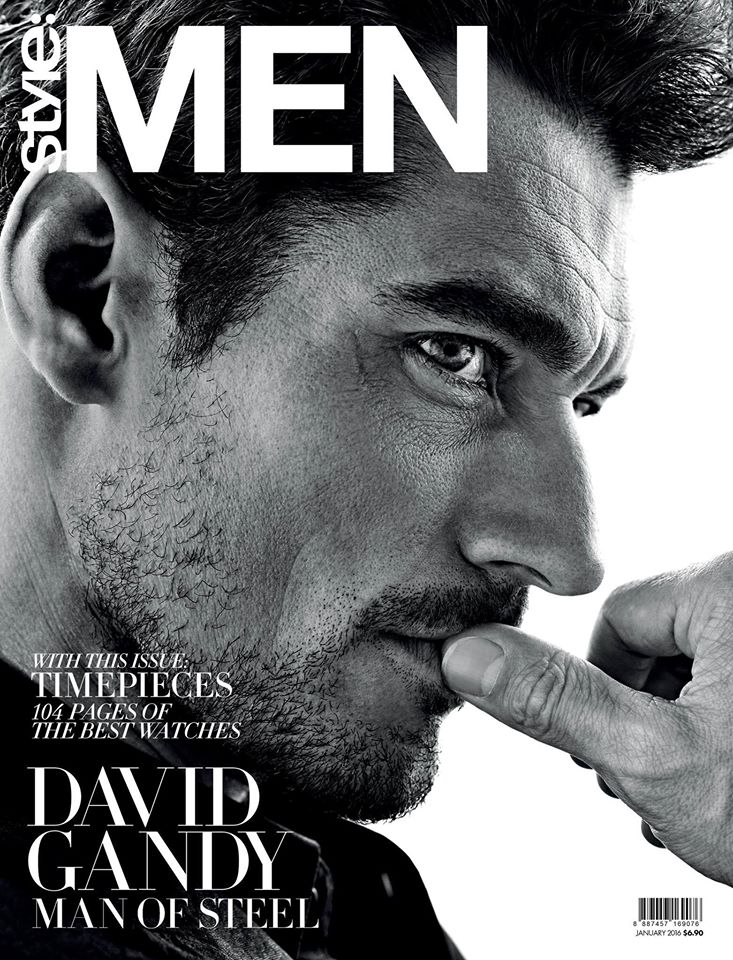 Wearing a look from Dolce & Gabbana, British model David Gandy covers the January 2016 issue of Style:Men Singapore. Posing for striking close-ups, David is photographed by Wee Khim with styling by Sharon Tulasidas and Damian Huang. / Grooming by Marc Teng.
Related: David Gandy Wears Marks & Spencer to British Fashion Awards
Promoting Dolce & Gabbana Light Blue Pour Homme, David also recently connected with Senatus for an interview. Sharing criticism about the modeling industry, David revealed that he didn't want to be the typical male model, being told how much to weigh, what to wear and how to do his hair. David confides, "I'm achieving everything I've really wanted to. I wanted to be in a part where I'm using the industry instead of the industry using you. That's what the industry does. The modeling and fashion industry uses people and models more than the other away around."
[SENATUS Interview] DAVID GANDYDavid James Gandy gives his most frank and candid opinions to date, espousing on his achievements so far, how the modelling and fashion industry uses people, how he got his big break, the gentlemanly integrity consistent in both his public and very private persona, and how the rise of social media in recent times has created a phenomenon in which "you're not merited on the way you look… the way you can model, which is an art in some ways, it's merited on how many social media followers you have..." Truer words never said.The British supermodel was in Singapore promoting Dolce & Gabbana Light Blue Pour Homme, a men's fragrance for which he has continued to front as its iconic face and body, since its launch 9 years ago.

Posted by SENATUS on Wednesday, December 30, 2015