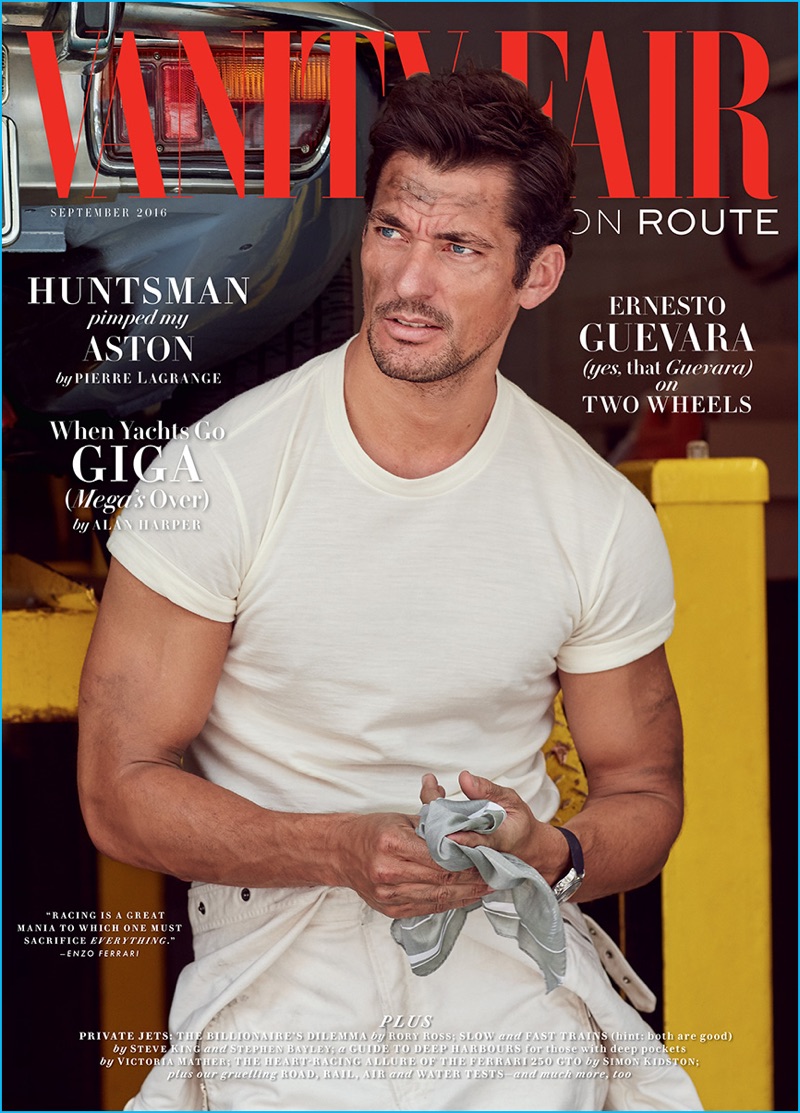 Following their cover story for British GQ, photographer Arnaldo Anaya-Lucca and top model David Gandy reunite for the debut issue of Vanity Fair UK On Route. Featured for his passion for cars, David embraces a rugged flair as he gets his hands dirty for a new cover shoot, captured by Anaya-Lucca.
Related: David Gandy Covers Goodwood, Embraces Classic Style
Reflecting on his love for Jaguar, the British model shares, "When I first got my Jaguar XK years ago, people asked me why I was driving an old gentleman's car. Now, boys run up to my Jag, take pictures and ask me to rev the engine. Jaguars are cool again, but in a very understated British way and I just love that." Read more on VanityFair.co.uk.
David Gandy Vanity Fair UK On Route Photo Shoot