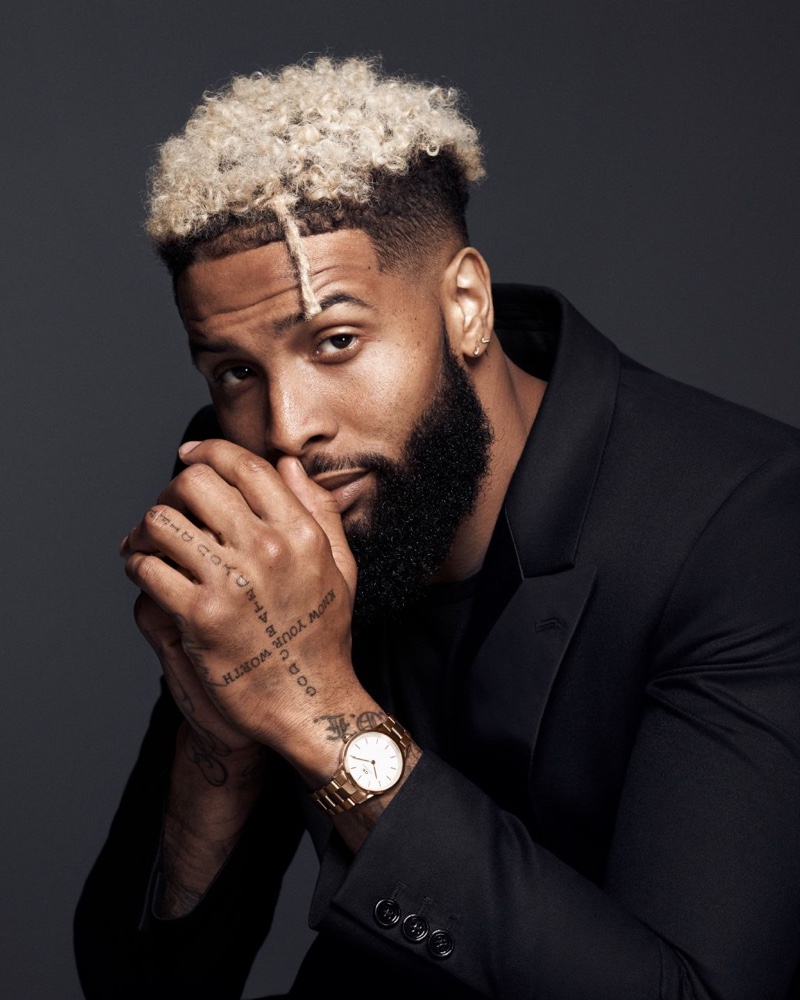 Daniel Wellington introduces its Iconic Link collection with a massive star-studded campaign. The Filip Tysander-founded brand enlists brand ambassadors Odell Beckham Jr., Paulo Dybala, Lay Zhang, and Ayushmann Khurrana, among others to front the new advertisement. The entertainers take to a studio, posing for striking portraits in which they wear Daniel Wellington's Iconic Link.
Related: Odell Beckham Jr., Diplo + More Strip Down for Calvin Klein Fall '19 Underwear Campaign
Front and center is the Iconic Link, which features a metal bracelet with three-piece links; each segment is comprised of solid steel, individually crafted pieces in an elegantly tapered form, ensuring a seamless transition from case to clasp. Attached to the watch case with a stunning butterfly clasp, the style is available for both men and women in a silver or rose gold finish.
Daniel Wellington Iconic Link Campaign