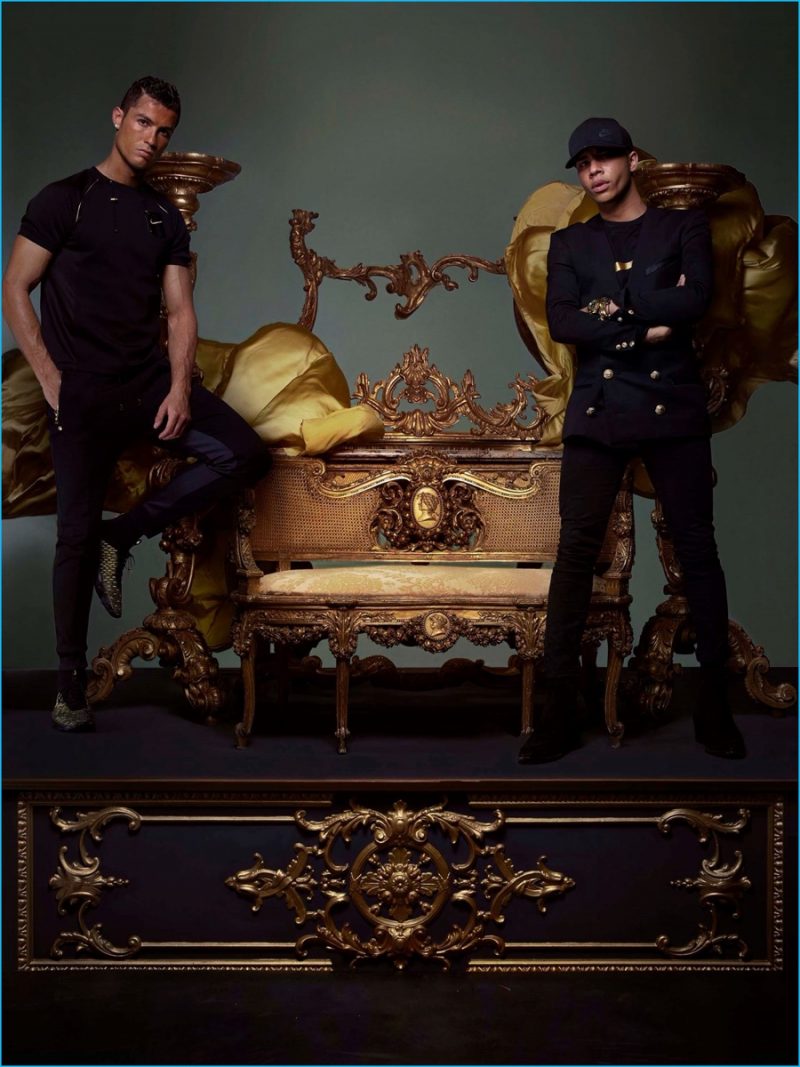 Connecting with Dazed magazine, Cristiano Ronaldo brings star power to a new photo shoot featuring designer Olivier Rousteing and his NikeLab collaboration. Donning a mix of Olivier Rousteing x NikeLab and Balmain fashions, models join the designer and Ronaldo in an outing lensed by photographer Nick Knight.
Talking to the magazine about his inspiration approaching his NikeLab collection, Rousteing shares, "I was inspired by winning when I created the collection. Being the champion and what is a champion. I love champions. I wanted to bring the gold and the glam in a soccer player's story."
Related: Olivier Rousteing Brings His Flashy Style to Nike
Oliver Rousteing for NikeLab Dazed Photo Shoot

Discussing the link between fashion and athletes as trendsetters, Ronaldo says, "They are both industries with target audiences and fans all around the world. Clubs and brands do change kits every season and, as in fashion, football players do have a specific style or like to create new styles." Read more on DazedDigital.com.

Cristiano Ronaldo for CR7 Footwear Spring/Summer 2016 Campaign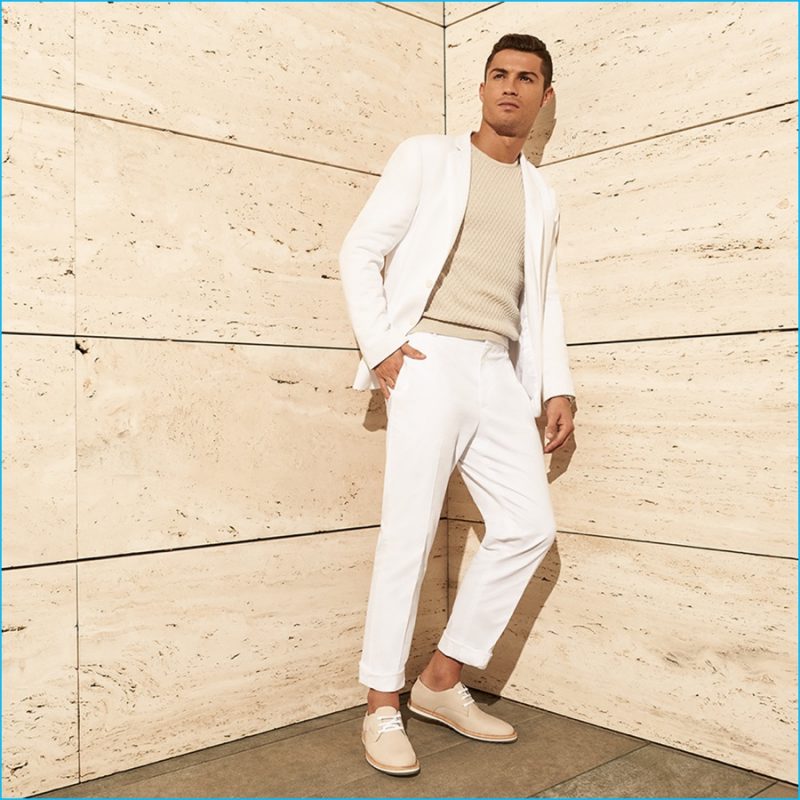 In addition to starring in a shoot for Dazed, Cristiano Ronaldo continues as the face of his brand CR7 Footwear. Fronting the spring-summer 2016 campaign, Ronaldo embraces sleek styles to complement his latest range of shoes. Loafers, oxfords and chukka boots are front and center for the occasion with Ronaldo donning summer tailoring and sportswear.