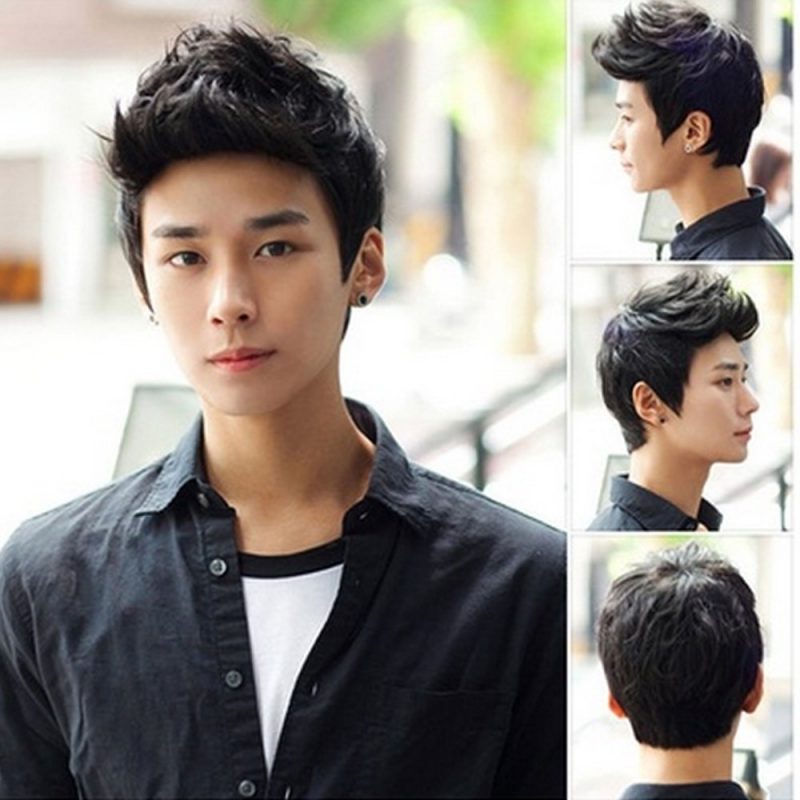 Hair loss or male baldness can be a sensitive subject, but there are options to be discussed. While, there are a number of pills on the market or the possibility of a hair transplant, you can start your new journey by exploring wigs. While new lace front wigs may be a taboo subject for men, there's no reason to shy away from a helpful tool to help in the confidence department. Websites like VeryHair and Hairbro offer a variety of styles to get you started, but first let's learn more about wigs.
Related: Hair 101: Male Pattern Baldness Treatment
Acrylic Wigs
Acrylics wigs are weightless and they look so natural, but they may sometimes feel hot to wear. Whenever you want to wash acrylics wigs, do not use a hair dryer because the heat can make the wigs melt. The hairstyle stays in shape even after wash because they are pre-styled. One can even wear acrylic wigs in the rain.
It is easy to obtain acrylics wigs quickly because they are in stock size. They should be replaced every six to seven months. For those who are completely bald, unique adhesive pads are readily available so as to stop the wig from slipping.
Real Hair Wigs
Individuals usually prefer a real hair wig, but these wigs can cost more than $250. However, this wig can be maintained for up to four years. They have to be protected from rain and cannot be washed. Real hair wigs are styled like real hair by using a wig block.
If you are looking to buy a real hair wig, consider these tips:
If you choose to buy your wig in-person from a store, make sure you explain your situation and request a private room to fit the wig.
You will definitely feel very odd in the first few wigs you put on, maybe because you have not really seen yourself with hair for a while. Endure until you find the one you like.
Always make sure you wear the wig properly. It's a simple mistake to wear a wig backwards.
When at home, make sure that you don't leave your wigs lying around. You can actually go to bed with your wig on if you feel comfortable with it.