Hair loss, male baldness, or thinning hair may be a delicate issue to broach, but treatment alternatives are to consider. While there are many pills or medicines available on the market, as well as the potential of a hair transplant as a solution for problems like balding, you may begin your new adventure and lease on life by looking into a wig for men.
Even though males are less likely than women to discuss new lace front wigs, there's no reason not to make use of a helpful instrument like men's wigs that may boost one's self-esteem. Wigs for men are no different than a clean shave, the addition of hairpieces, or a lace wig hairstyle to upgrade one's appearance.
Related: Hair 101 – Male Pattern Baldness Treatment
After all, there's nothing wrong with men's wigs if they help you feel confident. It's no different than trying a new lace style, hair pieces, or wearing hair extensions. Wigs for men are an excellent option for hairstyles because they provide the opportunity to change up your hair and go for a new look, whether it's going for long hair or a short do.
Suppose you're ready to enhance your natural appearance and shop for a wig. In that case, you can visit a hair-dedicated website such as VeryHair and Hairbro that provides a wide selection of wigs for men to get your search started, but first, let's go over what male wigs are and how they work.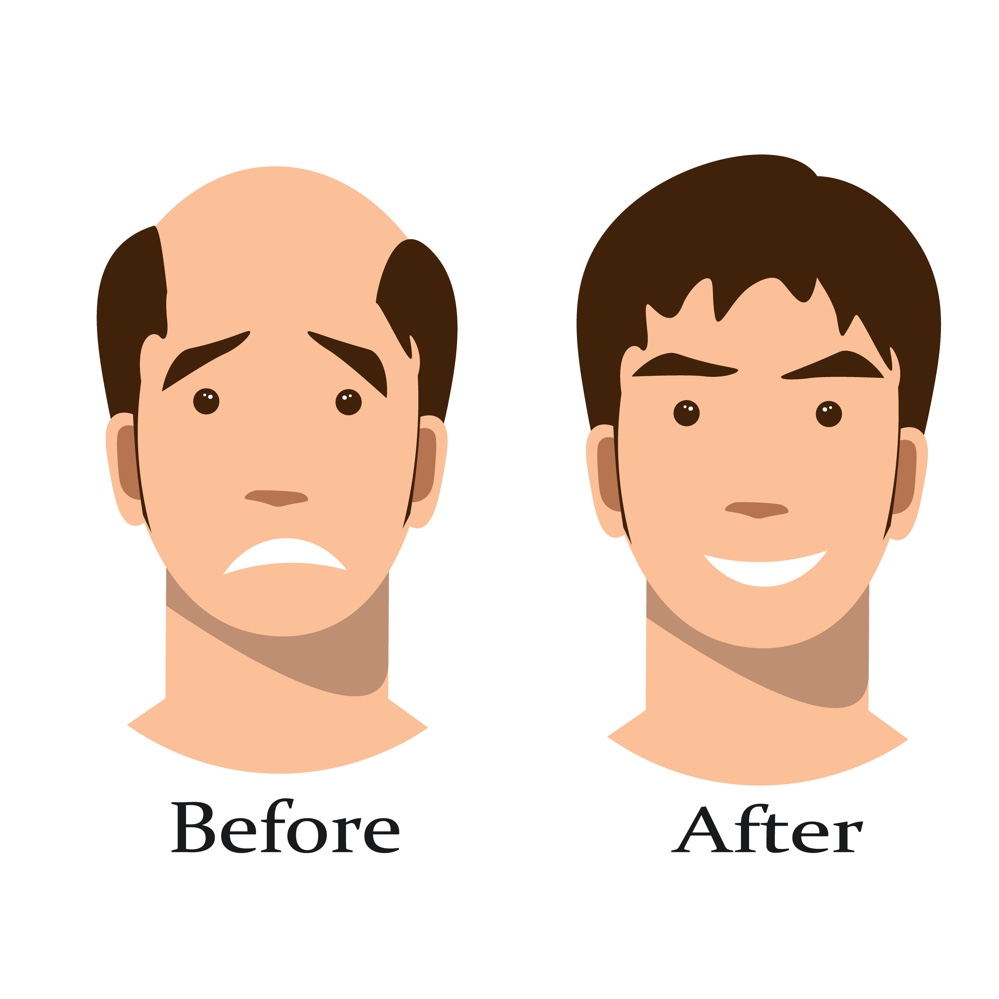 WIG VS. TOUPEE
First and foremost, if you're looking to shop for wigs for men for the first time, you may be wondering about toupees. The application of a wig vs. a toupee for men is very different. A wig is a hairpiece that covers the entire head, regardless of whether its wearer has hair. Another critical detail is that a wig may be readily removed and does not need the use of any special glues to keep it stationary.
A wig is elasticized to ensure that it remains securely and comfortably on your head. To conceal a bald area, the toupee is worn. It is secured with the help of a specific glue.
Toupees are often reserved for men, with women receiving less attention. Having a professional install, a decent one is essential to blend seamlessly into the owner's hair. Usually, the person wearing the accessory will need to return to the stylist to get it removed.
If you don't want to use glue to fix the toupee, clips may be used instead. However, you may find that it's not as secure as it would be if the adhesive were used. For this reason, hairpieces or wigs for men may be desired instead.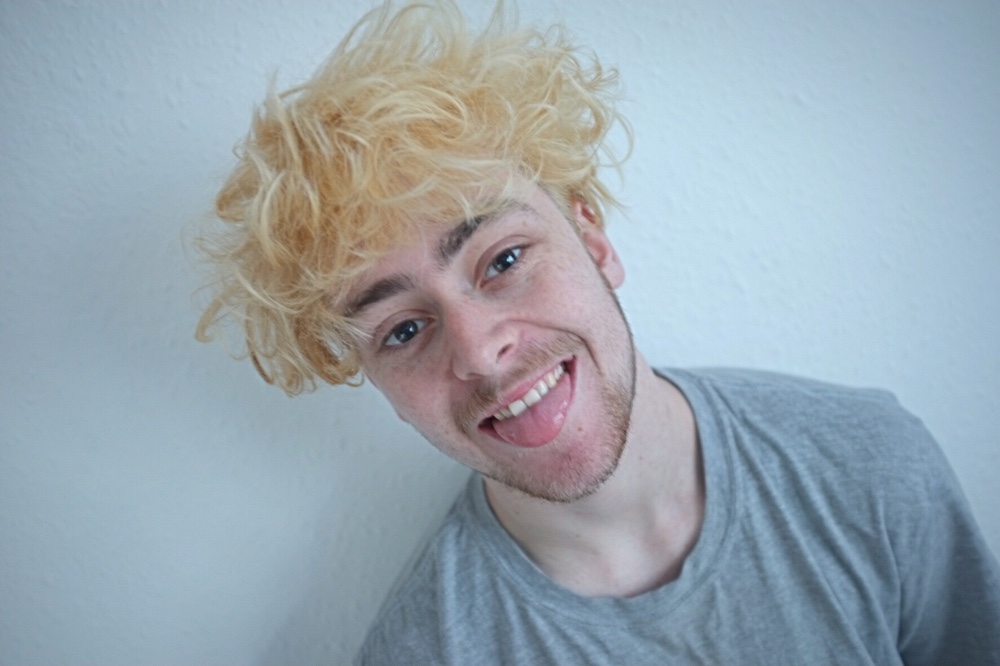 ACRYLIC WIGS
Acrylic or synthetic wigs are lightweight and seem entirely natural, yet they might be uncomfortable to wear at times. Synthetic hair is ideal for when you need a wig to wear for a short period since it can make your head feel hot. Because of this, acrylic wigs are popular for occasions like costume parties.
Avoid using a hairdryer when cleaning acrylic wigs since the heat might cause the men's wigs to melt. Because they are pre-styled, the hairdo maintains its form even after being washed. Even in the rain, it is possible to wear acrylic wigs.
Because synthetic hair wigs are available in stock sizes, it is simple to purchase them immediately. It is highly recommended that you replace them every six to seven months. A wig cap or special adhesive pads are readily available for purchase to prevent the wig from falling off the head of fully bald people.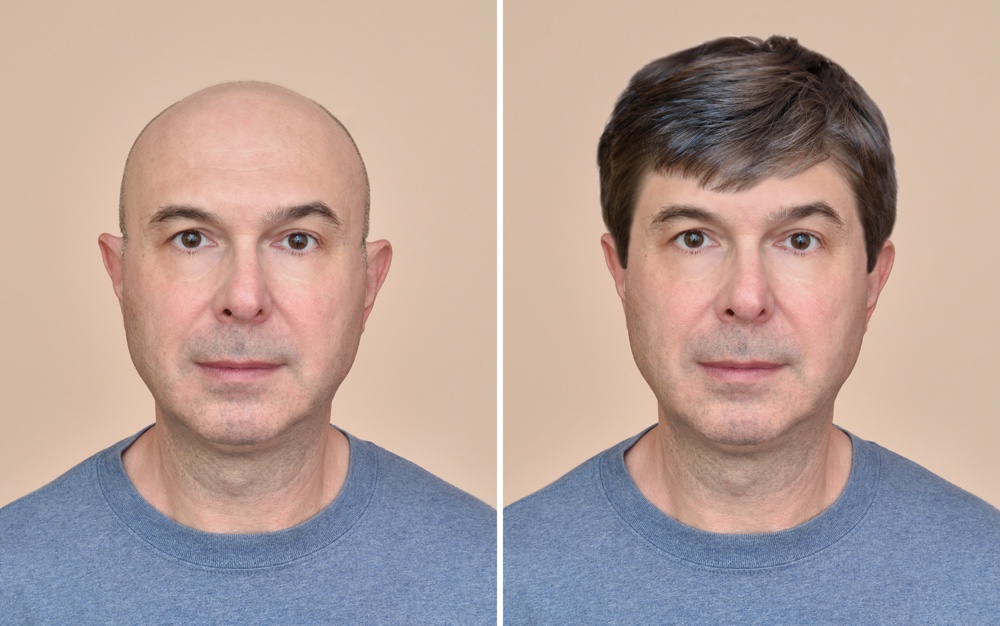 REAL HAIR WIGS
When it comes to facing hair loss, wigs are a great way to retain your everyday look. Most people prefer to wear a genuine hair wig. However, these men's wigs may be rather expensive, costing more than $250. While the above-featured price may be a lot of money, this natural wig may be maintained for up to four years.
Unlike synthetic hair, men's wigs with real hair must be kept dry and protected from the elements; they cannot be cleaned. A wig block is used to style real hair wigs to look and feel like real hair. To get a genuine hair wig, keep the following suggestions in mind:
If you want to purchase your wig in person from a shop, be careful to explain your circumstances and seek a private room to try on the wig before buying it.

You will most likely feel strange in the first few men's wigs you put on, maybe because you have not seen yourself with hair in a very long time. Continue to look until you discover the one you like best.

Always make sure that you place the wig correctly. It's an easy error to wear wigs the wrong way around. It's also best if you align men's wigs with your natural hairline.

Maintain the cleanliness of your residence by not leaving your wigs lying about.