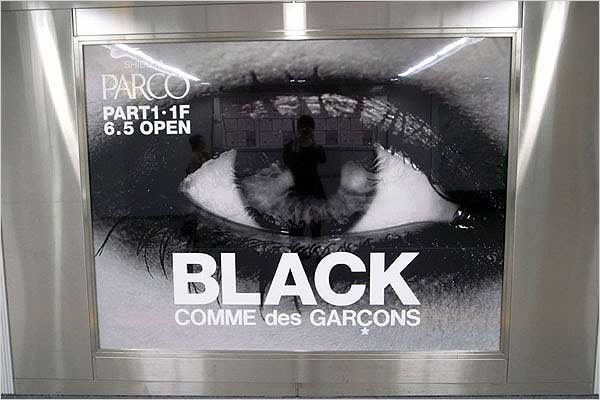 Advertisements for Comme des Garçons latest venture, BLACK, which is to include 10 guerilla stores across the world and launched in conjunction with its 40th birthday, have shown up in Tokyo subways.
The Moment has an extensive feature including an interview with the enigma herself, Rei Kawakubo, and insights from her partner, Adrian Joffe.
No word yet on what products can be expected, but there has already been a collaboration with Medicom under BLACK label, encompassing 100% and 400% Be@rbirck figurines.