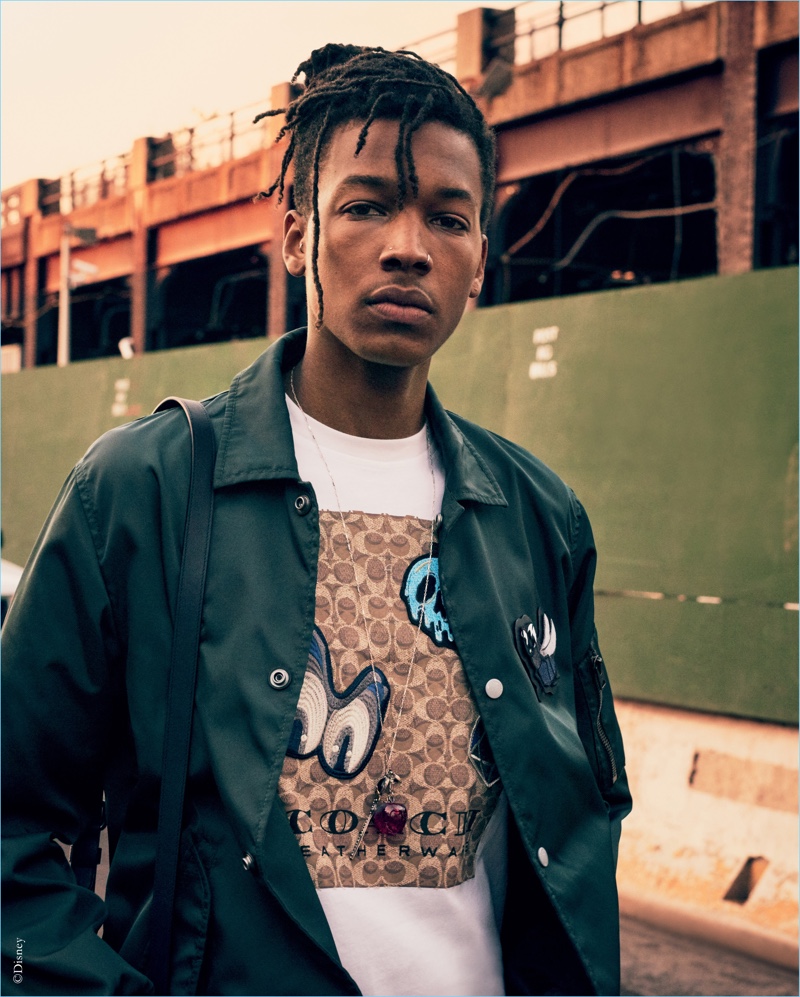 Coach spins "A Dark Fairy Tale" with its latest collaboration. The fashion brand reunites with Disney for a special-edition collection. Offered as part of Coach's pre-fall 2018 collection, the range revisits Disney's dark undertones. Spooky themes find themselves juxtaposed with an "American gothic fairy tale of New York."
Related: Serge Rigvava & Satoshi Toda Go on the Move with Coach
Disney classics such as Sleeping Beauty and Snow White and the Seven Dwarfs serve as inspiration. American sportswear is front and center with sneakers, fanny packs, and hoodies that boast patches and embellishments. Models Matthew Davidson, Samuel Wilken, and Kobe Delgado star in the lookbook for the collection. The trio connects with photographer Nick Riley Bentham and stylist Emilie Kareh for the occasion.
Coach creative director Stuart Vevers discusses the collaboration with Disney. I have always loved Disney–both the movies and the fantasy worlds created that have captured my imagination for many decades.
Vevers continues, It was fun to explore the darker side of these stories and mix Disney's nostalgic charm with Coach's creativity to bring my memories from these fairy tales to life within our world of accessories and ready-to-wear. The Disney spirit truly reinforces the new youthful perspective we are bringing to luxury at Coach. Shop the Disney x Coach collaboration at Coach.com.
Disney x Coach "A Dark Fairy Tale" Collaboration