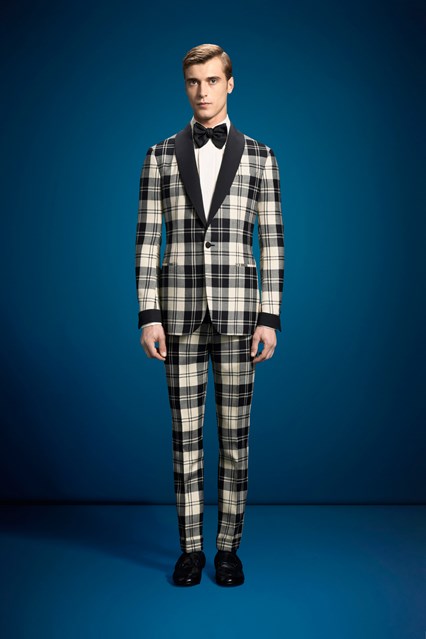 Lapo's Wardrobe–Unveiled at the recent opening of Gucci's new boutique in Brera, Milan, the capsule collection designed by Gucci's creative director Frida Giannini with New York-born Italian manager Lapo Elkann, represents a new way to interpret the exclusive made to measure service, which is offered by the Italian brand in its new flagship store. The new collection, which includes sartorial and exclusive pieces conceived for a demanding man who lives a life over the top, is a combination between traditional Italian tailoring and modern luxury, that also gives room for an eccentric way to experiment with fabrics, colors and patterns. All the pieces inside the new collection, are totally customizable, and to demonstrate this exclusive way to play with fashion, each garment has an inner label with the customer's name, date and place where that specific piece has been created.
To display this exclusive collection, Gucci taps French leading model Clément Chabernaud, who previously appeared in the brand's summer campaign. Captured in a blue studio, Clément perfectly embodies the modern gentleman who loves a unique wardrobe, made of luxurious fabrics, both for day and night. Focusing the attention on the suit, intended as the ultimate gentleman style, Clément alternates vibrant colors, pinstriped version and eccentric checked designs, while for the evening never renounces to the timeless appeal of a sophisticated tuxedo, available in dark velvet tones or in more luminous optical white.
Enjoyed this update?