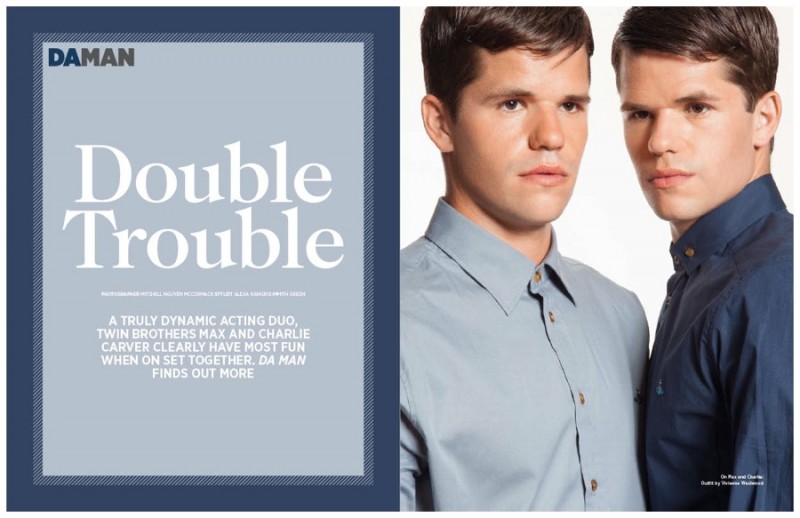 Double Trouble-Twin brothers and actors, Charlie and Max Carver catch up with Da Man for its October/November 2014 issue. Connecting with photographer Mitchell Nguyen McCormack and stylist Alexa Rangroummith Green, the brothers play models for the day, posing in fall ensembles from Dior Homme, Vivienne Westwood and more.
Talking about both being cast in roles together such as 'Teen Wolf' and 'Desperate Housewives', Max explains, "All of these shows offer their own unique challenges that demand you to use a different part of yourself. In terms of shooting, 'Teen Wolf' was extremely demanding. We were basically shooting a half of a feature length supernatural action thriller every eight days. That's an insanely short amount of time, but we somehow managed to pull it off!"
Charlie adds, "'Teen Wolf' was all action, all the time, while i fondly remember 'Desperate Housewives' for the laughs and heartfelt moments. We had a lot of fun shooting them, but I definitely don't miss some of the all-nighters we pulled shooting 'Teen Wolf.'" Read more at DaMan.co.id. / Grooming by Leah Rial (Exclusive Artists) using Kevyn Aucoin and Oribe Haircare.