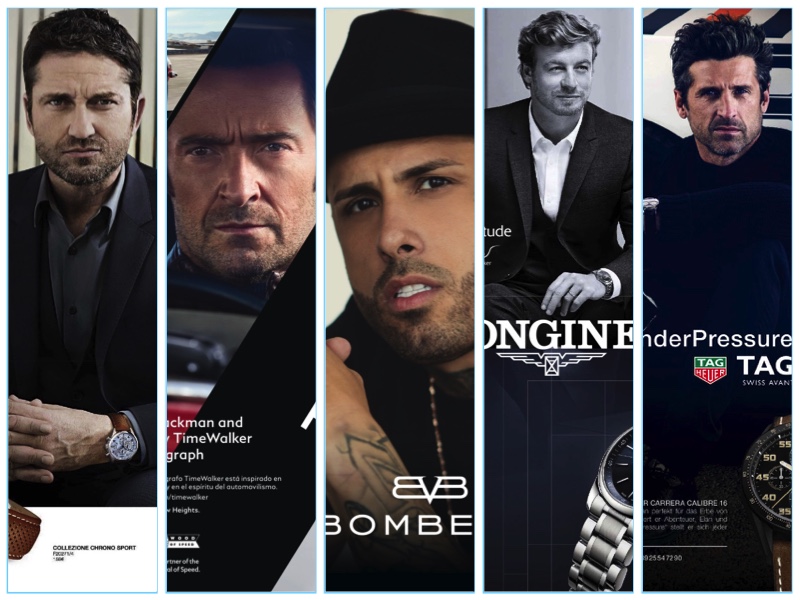 When you're flipping through magazines, it's no surprise to see celebrities fronting a number of the advertising campaigns. This is the case, particularly when it comes to luxury watches. Next to fragrances, timepieces are a celebrity's best friend when it comes to an additional revenue stream.
Related: Dolce & Gabbana's Millennials Go Solo for New Campaign Images
Taking a look at current advertisements from TAG Heuer, Montblanc, and more, there are several familiar faces. More often than not, this is not the star's first advertising campaign. For example, Simon Baker steps into the spotlight for Longines, but has previously fronted fragrance campaigns for Givenchy. Meanwhile, Gerard Butler is not only the face of Festina but BOSS fragrances as well.
Latest Celebrity Men's Advertising Campaigns