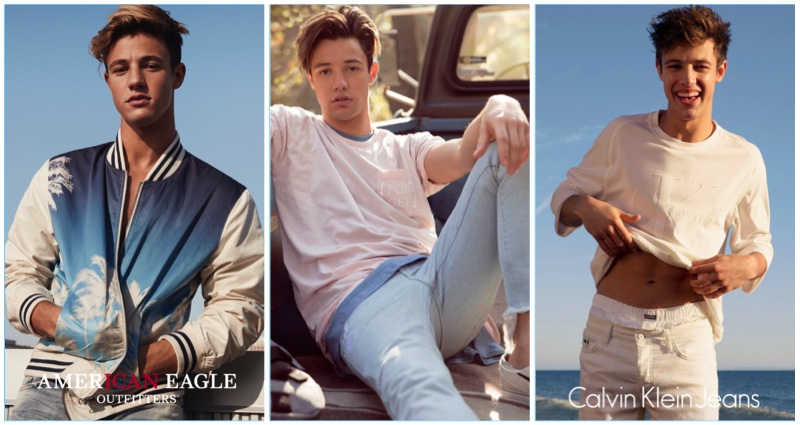 When it comes to contemporary fashion, social media numbers matter. Because of this, the industry makes way for a new type of model–the social media star. Originally getting his start on Vine, Cameron Dallas brilliantly represents the crossover appeal. Cameron boasts over 18 million Instagram followers and even has his own Netflix series, Chasing Cameron. The 22-year-old American is also the star of a number of fashion campaigns.
Video: Cameron Dallas' Fashion Takeover
Related: Summer Destination | Cameron Dallas Stars in Penshoppe's New Campaign
Calvin Klein introduced Cameron to the fashion world in 2016. The social media star created quite the commotion when fans gathered outside his hotel for Milan Fashion Week. At the point, the fashion industry took notice. Following a runaway affair with Calvin Klein, Cameron has appeared in a number of fashion advertisements. The digital star's campaign portfolio includes Dolce & Gabbana, American Eagle, and Penshoppe.
Cameron Dallas' Fashion Campaigns