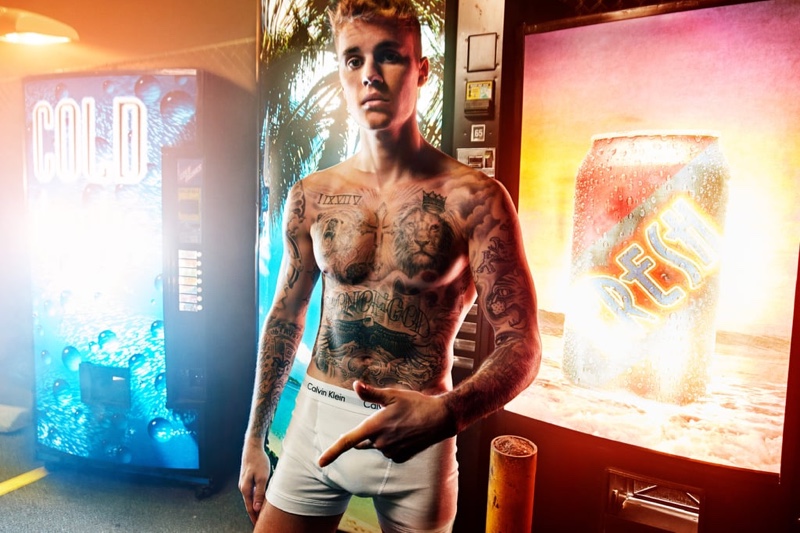 Calvin Klein delivers a star-studded outing once more for its spring-summer 2020 campaign. The fashion house enlists entertainers with a global impact as it totes a confidence-building motto of "Deal With It." Justin Bieber appears in the new advertisement. Bieber's involvement follows Calvin Klein's recent anniversary campaign, which he appeared alongside his wife. This time around, Bieber takes to an empty parking lot where he poses against a backdrop of brightly lit vending machines. The Yummy singer goes shirtless, showing off his tattoos and Calvin Klein's iconic underwear. He also dons distressed denim from the label.
Justin Bieber for Calvin Klein Spring/Summer 2020 Campaign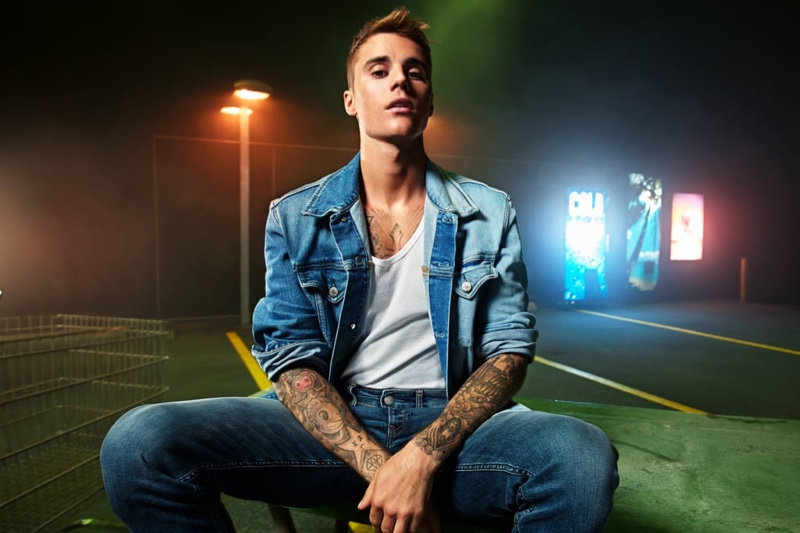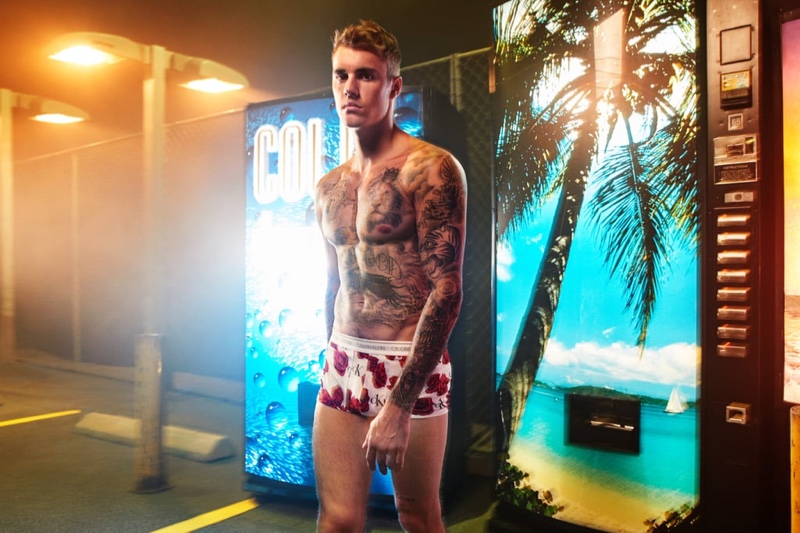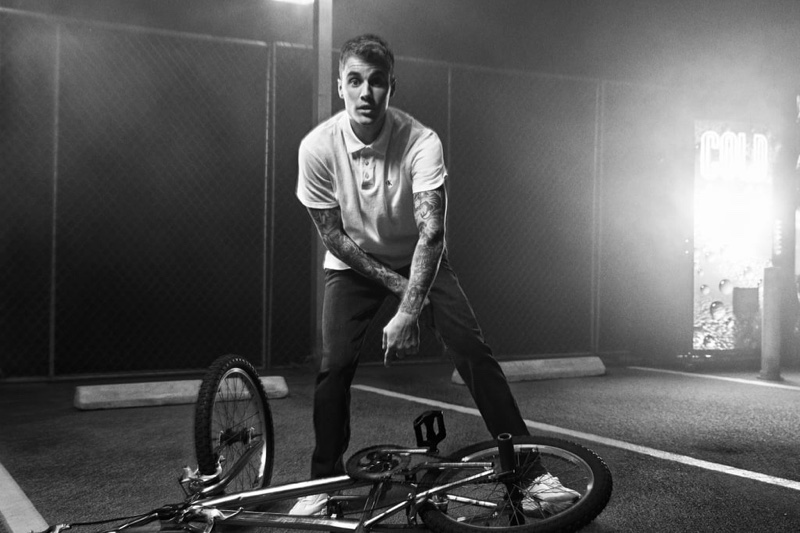 Calvin Klein Spring/Summer 2020 Campaign Video
Approaching its newest campaign, Calvin Klein delivers a video with visuals that live up to its inclusion of several of pop culture's biggest stars. The fashion house collaborates with video director Bardia Zeinali for the season. Zeinali demonstrates her experience with fashion and pop stars by creating an impactful video. After working with singers like Shawn Mendes and Ariana Grande, Zeinali is more than up for the challenge. She directs a smash of a video with Calvin Klein campaign stars Justin Bieber, SZA, Maluma, Lay Zhang, Hunter Schafer, Kendall Jenner, and Lil Nas X.
Lil Nas X for Calvin Klein Spring/Summer 2020 Campaign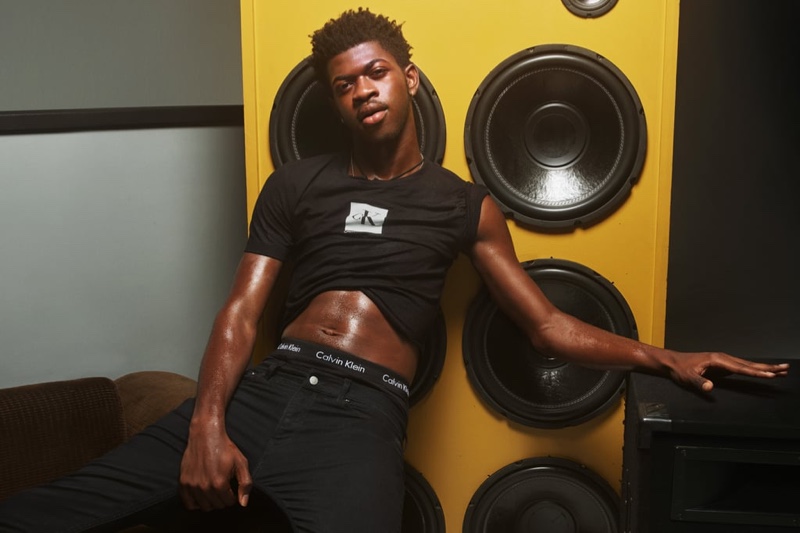 After the success of Old Town Road, Lil Nas X is a bonafide pop star and Calvin Klein cosigns. Lil Nas X hits the studio with the global brand as part of its fashion campaign. The singer is oiled up as he sports casual monochromatic numbers. He rocks Calvin Klein's logo t-shirts with both black and white jeans. Front and center, Lil Nas X makes a bold statement in a jean jacket and jeans that bare a 'Calvin Klein' print.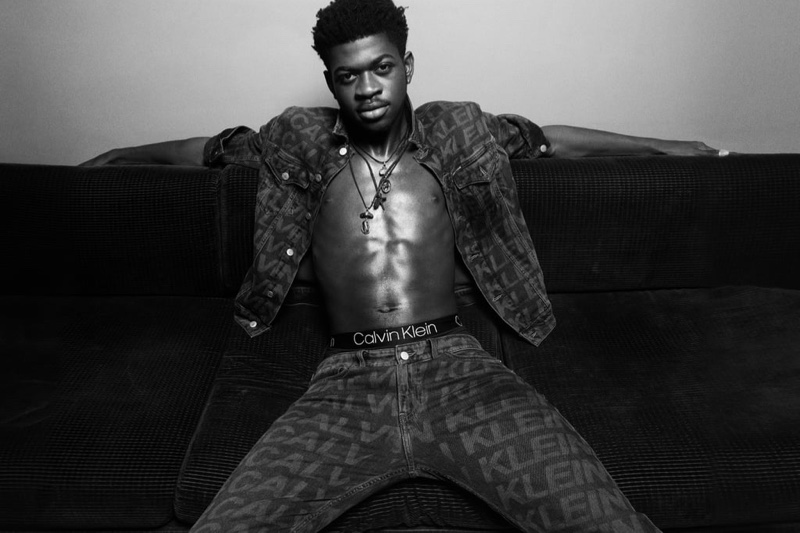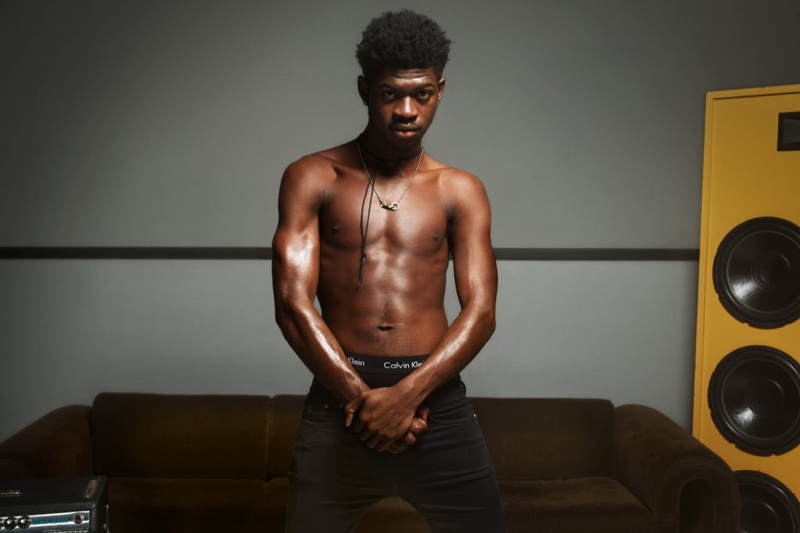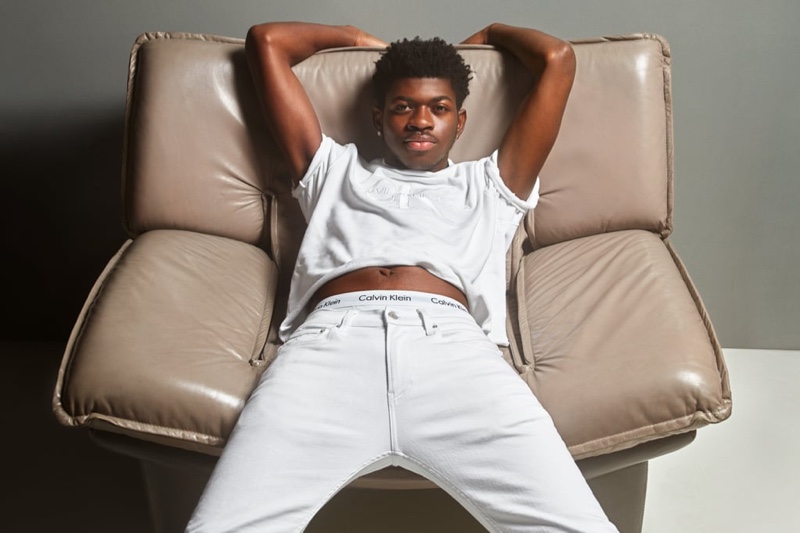 Maluma for Calvin Klein Spring/Summer 2020 Campaign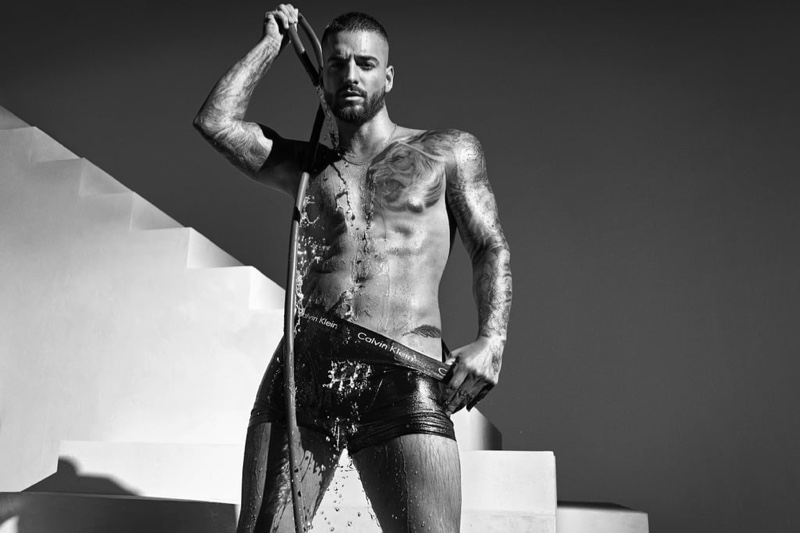 Maluma, aka Pretty Boy makes a global splash as the newest face of Calvin Klein. The Colombian singer fronts a steamy new campaign for the famous label. Appearing in black and white images, a shirtless Maluma poses in Calvin Klein underwear. In one picture, Maluma prepares for a smoldering summer as he hoses himself down. In others, Maluma brings attention to denim jeans with distressed and frayed details.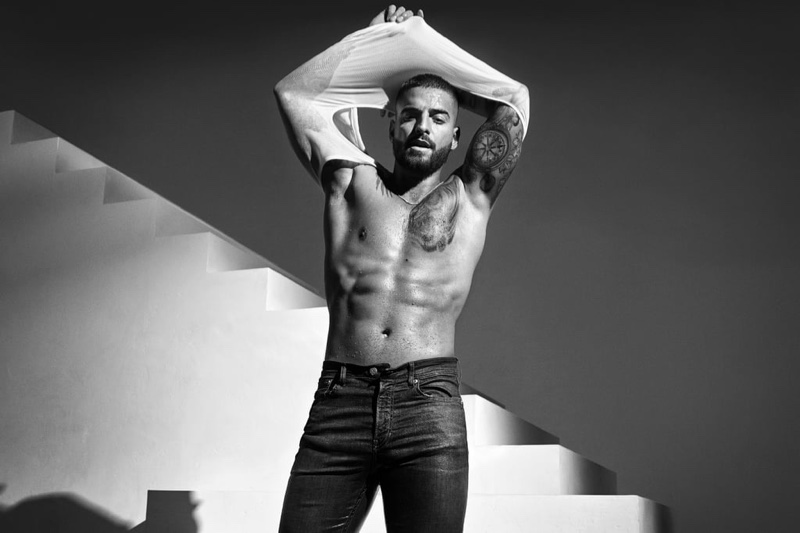 Lay Zhang for Calvin Klein Spring/Summer 2020 Campaign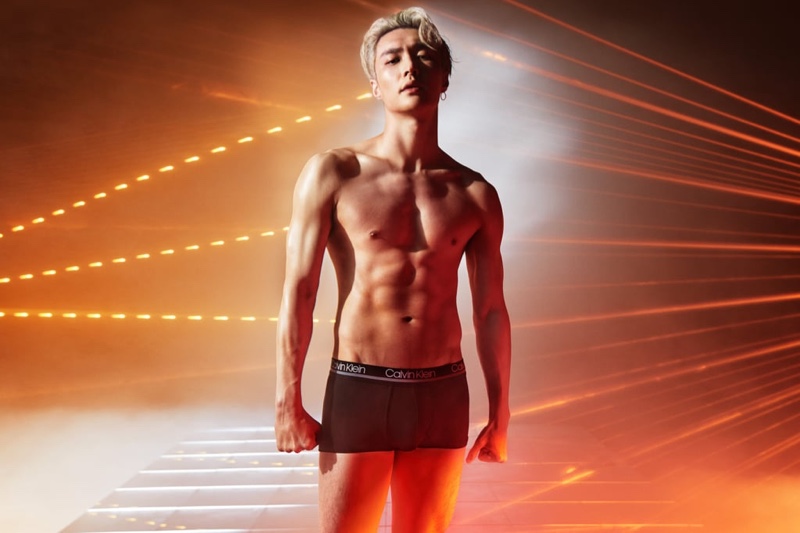 Lay Zhang makes an appearance in Calvin Klein's celebrity campaign as well. The Chinese pop star shows high confidence as he takes to a modern set with beams of light. Zhang not only models Calvin Klein underwear but puts his amazing six-pack on display. The shirtless star also finds the time to put on some clothes as he slips into a Calvin Klein logo t-shirt with a jean jacket and denim jeans.