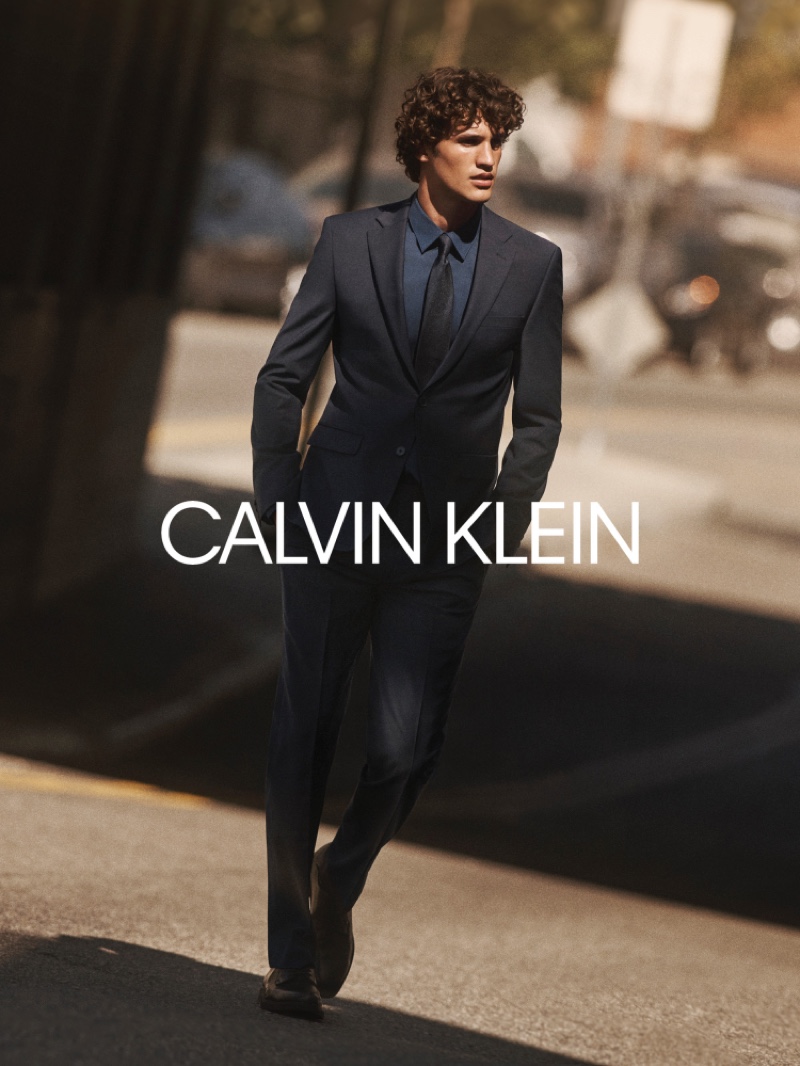 Calvin Klein travels to Los Angeles, California, for its fall-winter 2020 campaign. Lachlan Bailey captures the sun-kissed outing, working with Calvin Klein executive vice president of global creative, Cédric Murac. Bailey focuses his lens on models Francisco Henriques and Daniel Morel for the advertisement.
Related: Ethan Returns to Spotlight with Calvin Klein #MyCalvins Campaign
On the move, Francisco and Daniel don sleek Calvin Klein tailoring. Delivering polished style for the office, the pair dresses in sharp suits, smart dress shirts, and modern ties. Francisco also sports aviator sunglasses for Calvin Klein's eyewear advertising. Meanwhile, George Cortina styles Daniel in a casual ensemble as well. Front and center, Daniel rocks a matching denim jacket and jeans look.
Calvin Klein Fall/Winter 2020 Campaign