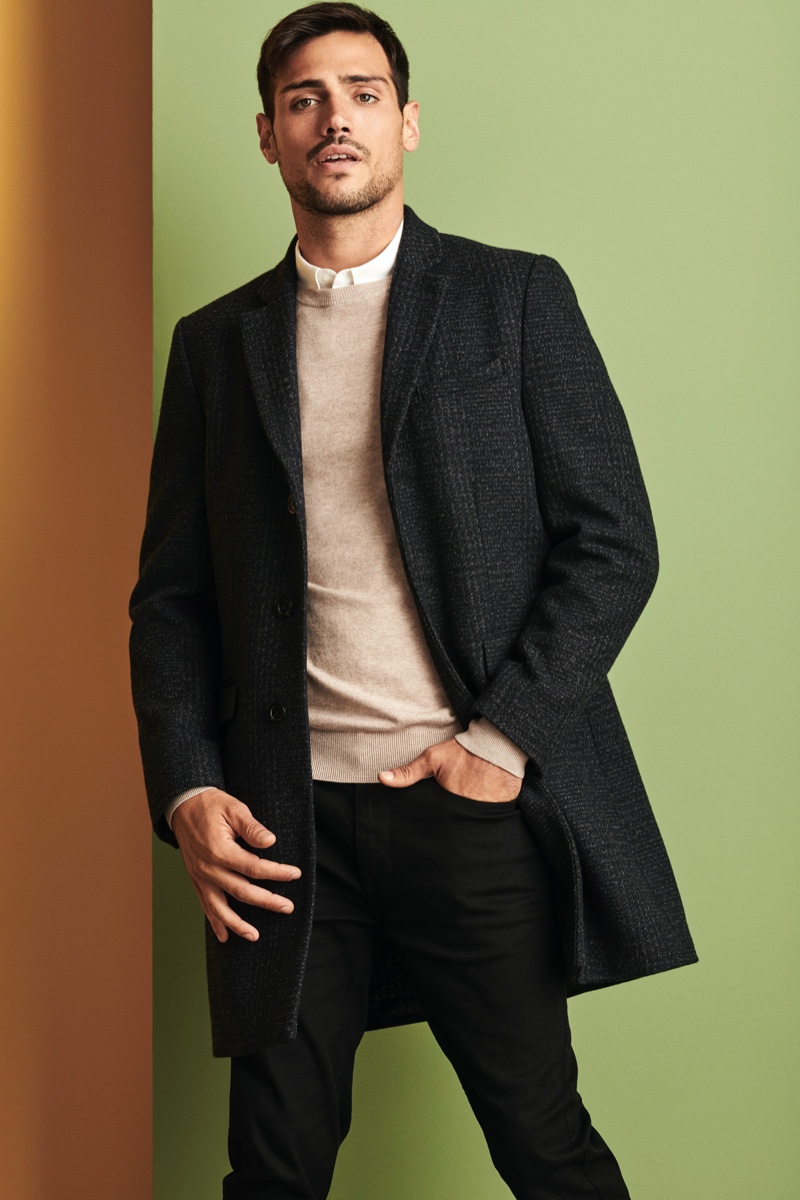 British menswear brand Burton is enjoying a resurgence as a retailer of elegant, contemporary men's tailoring and separates. Their fall-winter 2019 collection is a tip of the hat to the sharp sartorial styling of the Peaky Blinders era that has massively impacted current British menswear trends.
Related: Richard Deiss Dons Smart Menswear for Gentlemen's Watch
Burton proves itself adept at creating a sleek modish profile that would do Tommy Shelby proud, here expertly modeled by Richard Deiss who brings a suitable edge to the project.
Burton focuses on creating classic wardrobe staples with an exceptional finish that reference the beautiful fabrics and tailoring of the early 20th-century wardrobe. Suits are three-piece and generously cut with tailored overcoats that would work well with a smart shirt and bakers cap.
This autumn-winter collection builds on Burton's commitment to great styling and quality at a competitive price, which has kept them as one of the UK's leading fashion retailers.
Burton Fall/Winter 2019 Men's Collection